Coming soon to TPT Passport:
TPT Passport is constantly adding new shows to make sure our members have access to high-quality content on demand.
Get a first look at new programs below and a list of shows that are leaving soon.
Take advantage of this unique member benefit by signing into TPT Passport online or by using the PBS Video App on Apple TV, Roku, Amazon Kindle & Fire Stick Chromecast, or Android TV.
Happy Viewing!
Jump to New
Jump to Best Bets
Jump to Expiring
---
Stream Your Favorite Shows Now
TPT Passport is a member benefit that gives you extended access to an on-demand streaming library of PBS and TPT shows, including full seasons of many favorites like
World on Fire
,
Poldark
,
The Great British Baking Show
, and many, many more. Make a qualifying donation so you can start enjoying TPT Passport on your computer or with the PBS Video App on your favorite streaming device, mobile device or Samsung smart TV!
---
Recently Added:

Van der Valk
Brilliant but cynical commissaris Piet van der Valk solves baffling crimes in 21st-century Amsterdam, which is more prosperous, cosmopolitan and crime-prone than ever.

Austin City Limits: Billie Eilish
Savor an hour with young pop superstar Billie Eilish. The L.A. singer/songwriter performs her hits and songs from her debut LP When We All Fall Asleep, Where Do We Go?

Flesh and Blood
Enjoy an unconventional thriller about the perils of late-life romance. The lives of three adult siblings are disrupted when their recently widowed mother declares she's in love with a new man.

Joshua Bell: At Home with Music
GRAMMY Award-winning violinist Joshua Bell presents an intimate recital from his home in upstate New York, featuring guest artists Larisa Martínez, Jeremy Denk, Peter Dugan, and Kamal Khan.

Lucy Worsley's Royal Photo Album
Explore how the royal family has shaped their image with photography, from Queen Victoria to Princess Diana to Prince Harry. From official portraits to tabloid snapshots, the camera has been the Crown's confidante, messenger — and nemesis.
Great Performances: Romeo and Juliet
Experience a ballet of Shakespeare's classic from choreographer Kenneth MacMillan performed by dancers from The Royal Ballet set to a score by Russian composer Sergei Prokofiev filmed on atmospheric locations throughout Budapest.
Best Bets
Ever wonder what to watch on TPT Passport? Find some of our most-watched and most-loved shows below. It's never too late to get caught up on these fan favorites!

Frankie Drake Mysteries | Seasons 1-4
In 1920s Toronto, the city's only female private detectives defy expectations and rebel against conventions to crack the cases the police don't want to touch. Frankie Drake Mysteries stars Lauren Lee Smith (CSI: Crime Scene Investigation) as Frankie and Chantel Riley (Race) as Trudy.

Endeavour | Seasons 4-7
Endeavour Morse contends with the aftershocks of his terrifying brush with death as he conducts his dogged, incorruptible pursuit of justice from the shadows of Oxford and the fringes of the police force. Roger Allam costars as Detective Inspector Fred Thursday, and Abigail Thaw, daughter of Inspector Morse star John Thaw, makes special guest appearances as Dorothea Frazil.

Grantchester | Seasons 1-5
Tom Brittney stars as Will Davenport, with Robson Green as his law-enforcement ally, Inspector Geordie Keating, in Grantchester. Although Will lives the life of a clergyman, sometimes he can't help but fall into more worldly habits as he solves murders in the bucolic village of Grantchester.

PBS Newshour | 2017 – Added Weekly
The PBS NewsHour continues to provide in-depth analysis of current events with a news summary, live interviews and discussions of domestic and international issues.

NOVA | 19 Seasons
PBS' premier science series helps viewers of all ages explore the science behind the headlines. Along the way, NOVA programs demystify science and technology and highlight the people involved in scientific pursuits.

Frontline: Love Life and the Virus
Two intimate stories of immigrant families whose lives were upended by the coronavirus. Love, Life and the Virus follows Zully, a 30-year-old mother, who is diagnosed with COVID-19 — and gives birth while on a ventilator.

Professor T | Season 1-2
Eccentric criminal psychology Professor T has a brilliant mind, but also several neurological disorders which make him complex and often difficult, with a very unpredictable nature. Along with his trusted colleagues Annelies and Daan, they form a team of high-powered advisors that the Antwerp Homicide Department comes to rely on. In Flemish with English subtitles.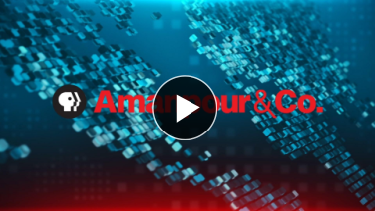 Amanpour & Company | September – Added Weekly

Christiane Amanpour leads wide-ranging, in-depth conversations with global thought leaders and cultural influencers on the issues and trends impacting the world each day, from politics, business and technology to arts, science and sports.


Expiring on TPT Passport Soon
Unfortunately, we are unable to make all of our shows available all of the time. Because of limited streaming rights, shows are occasionally removed from TPT Passport until rights can be renewed. Below are the shows that will be removed from TPT Passport in the weeks ahead.
NOVA | Ghosts of Stonehenge
Stonehenge is the grandest and most enigmatic of Europe's prehistoric monuments, and has inspired countless theories to explain who built it and why. Join NOVA as we reveal intimate details of the Stonehenge people and why their power began to fade soon after they raised the mighty stones.
Removed from TPT Passport October 11
Great Performances | GRAMMY Salute to Music Legends 2017
In collaboration with the Recording Academy™, Great Performances presents Grammy Salute To Music Legends 2017™, the second annual all-star concert offering a spotlight for the Academy's 2017 Special Merit Awards recipients. The celebration, led by Paul Shaffer as musical director, was recorded at New York's Beacon Theatre.
Removed from TPT Passport October 12
The Widower
This is the true story of Malcolm Webster, a nurse by profession and, on the surface, a perfect gentleman: well-spoken, personable and charming. He's also a spendthrift and killer. He marries, and then attempts to kill, a succession of women to cash in their life insurance policies.
Removed from TPT Passport October 17
Great Performances | GRAMMY Salute to Music Legends 2019
In collaboration with the Recording Academy™, Great Performances presents GRAMMY Salute To Music Legends®, the fourth annual all-star concert offering a primetime spotlight for the Recording Academy's 2019 Special Merit Awards recipients.
Removed from TPT Passport October 17
NOVA | Building the Great Cathedrals
How did medieval engineers construct magnificent skyscrapers of glass and stone?
Removed from TPT Passport October 18
Great Performances: Sound of Music
Fall in love with the beloved musical as never before. Features music and lyrics by Richard Rodgers and Oscar Hammerstein II and stars Kara Tointon as Maria and Julian Ovenden as Captain von Trapp.
Removed from TPT Passport November 25
American Masters: This is Bob Hope
Explore the entertainer's life with unprecedented access to his personal archives including writings voiced by Billy Crystal, clips from his body of work, and interviews with Woody Allen, Margaret Cho, Conan O'Brien, Tom Selleck and Brooke Shields. Director's cut.
Removed from TPT Passport November 26
Austin City Limits: Gary Clark Jr.
Thrill to an hour with Grammy-winning blues-soul rocker Gary Clark Jr. The Austin singer, songwriter and guitarist performs songs from his highly acclaimed album This Land.
Removed from TPT Passport November 26
Austin City Limits: Herbie Hancock
Thrill to an hour with legendary keyboardist and composer Herbie Hancock. The jazz innovator surveys his decades-long career in his ACL debut.
Removed from TPT Passport November 30
Independent Lens: Charm City
In Baltimore, the murder rate is high and trust in law enforcement is low—meet the engaged citizens reversing those trends in Charm City.
Removed from TPT Passport December 3
A Chef's Life
A Chef's Life is a new food/reality series featuring Chef Vivian Howard. Vivian was making a name for herself in New York City, when her father, a hog farmer, offered to get her started in her own restaurant. The catch? It would be located in her home town, a place she swore she would never return — the Deep South.
Removed from TPT Passport December 3
Independent Lens: Harvest Season
A story usually hidden behind a more glamorous front, Harvest Season probes the lives of the multigenerational Latinos, temporary laborers, and permanent residents intimately connected to the production of premium wines in the Napa and Sonoma regions of Northern California — in the midst of one of the most dramatic grape harvests in recent memory.
Removed from TPT Passport December 15
Lidia Celebrates America: Holiday for Heroes
In this moving hour-long documentary special, internationally-acclaimed chef and food ambassador Lidia Bastianich pays homage to the men and women of our military and the truly life-saving sacrifices they make daily for our freedom. Lidia meets seven veterans, who share their incredibly inspiring stories.
Removed from TPT Passport December 16/strong>
Lidia Celebrates America: Homegrown Heroes
In Homegrown Heroes, Chef Lidia Bastianich looks at veterans who return home and find farming to be a path back to civilian life. Seven poignant veterans' stories take Lidia from the heart of Appalachia in Loom, W.Va. to Richmond, KY and Anaheim, CA, and prove that farming, beekeeping, and raising livestock can help individuals reconnect in a meaningful way to the community.
Removed from TPT Passport December 16
Antiques Roadshow: Best of 20
Experience our favorite appraisals from all 20 seasons, including a Navajo Ute First Phase Blanket, a signed Warhol collection, and a Tang Dynasty marble lion. Which of these classic Roadshow treasures is now valued at $750,000-$1,000,000?
Removed from TPT Passport December 19
NOVA: Bird Brain
Watch astonishing tests of avian aptitude: parrots that can plan for the future, jackdaws that can "read" human faces, and crows that can solve multi-step puzzles with tools like pebbles, sticks, and hooks. Could these just be clever tricks, based on instinct or triggered by subtle cues from their human handlers?
Removed from TPT Passport December 19
Eric Idle's The Entire Universe
Explore the history of the entire universe with Professor Brian Cox, a chorus of singers and dancers, show tunes, and guest stars Warwick Davis, Noel Fielding, Hannah Waddingham and Robin Ince in this comedic musical extravaganza.
Removed from TPT Passport December 22
© Twin Cities Public Television - 2020. All rights reserved.
Read Next