By Katie Carpenter
TPT, in partnership with the Minnesota Orchestra and Minnesota Zoo, was thrilled to present This is Minnesota Orchestra's Musical Menagerie with the Minnesota Zoo: A Young People's Concert Experience, on February 13th, which invited viewers to go on a musical journey to meet animals and experience their habitats! Watch the Concert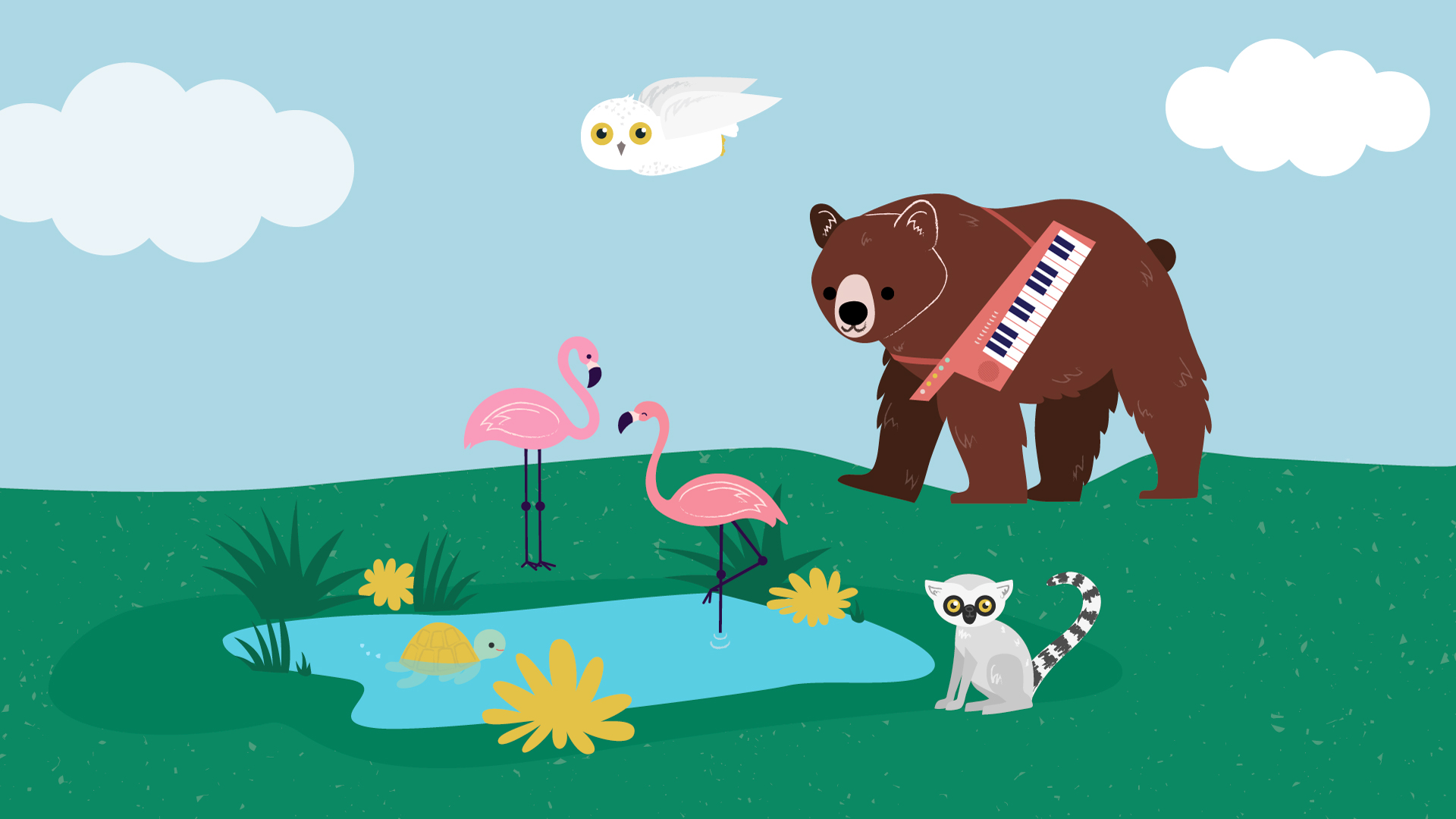 Minnesota Orchestra host and conductor, Sarah Hicks, joined Minnesota Zoo conservationists, to introduce young viewers to brown bears, gibbons, pollinators, birds, tropical fish and more, and presented a variety of composers and styles of music.
TPT hosted a special virtual Second Saturday event around the Musical Menagerie concert. We're excited to share a few highlights from this event below, so you and your family can swan-dive into the musical menagerie! Are you ready?
---
Gibbons and eagles and owls, oh my!
Meet some incredible zoo friends that swing and swoop high above the ground from branch to branch and tree to tree. Then, listen for the dialogue in the music, like the dialogue that gibbons have with each other!
---
Make your own swan wings
Create your very own swan wings with KaMia from TPT by watching the video below. What you'll need:
Paper
Scissors
Pencil
2 poster boards
Elastic bands
Glue or tape
Glue gun
---
Swan ballet
Put on your swan wings and learn how to gracefully flap your swan arms with Sage from Ballet Co. Laboratory:
---
The birds and the bees
Check out some truly exotic birds friends at the Minnesota Zoo, then listen to sounds and songs played by Minnesota Orchestra musicians that are inspired by bird calls. Learn more about birds from our friends at the Minnesota Zoo.
In the video below, join Liz, a naturalist at the Minnesota Zoo, as she identifies birds that visit her backyard and adds them to the Great Backyard Bird Count! 
Cale, a conservation specialist, shares a secret about the grasses he's standing in front of at the Minnesota Zoo. Check it out!
Learn more about the Rusty Patched Bumble Bee from our friends at the Minnesota Zoo.
---
More fun!
Listen to music featured at the concert with the Minnesota Orchestra's Musical Menagerie Spotify playlist.
More animal fun from the Minnesota Zoo
Join local artist Jimmy Longoria in a Zoo Friends Mural project!  

© Twin Cities Public Television - 2021. All rights reserved.
Read Next