To the TPT Community,
As Midwesterners, we have become accustomed to harsh conditions – whether it be snow, subzero temperatures, flooding or drought.  These last few weeks have tested even the most hardy and seasoned among us.  Informing our community while upholding our public service mission is paramount to TPT, as is protecting our staff and volunteers who work behind the scenes and in front of the camera. We are grateful for the support of members, funders, partners and audiences, and promise to continue to deliver not only essential programming for your health and safety, but also stimulating content for your enjoyment and well-being.
I am honored to work with a truly exceptional, passionate and dedicated team at TPT.  Whether you are searching for credible information, a reliable companion, or trustworthy programming for your families, we are here with you all day, every day.
These last few weeks, our Almanac staff have elevated "community empowerment" to a new high.  In February, TPT was one of the first public media organizations in the country to make local coverage of COVID-19 available over-the-air and online, which included:
Coronavirus: An Almanac Special  providing factual information with interviews from trusted medical experts and health officials. Fridays at 8 pm on TPT 2
TPT Now delivering programming in four languages (Hmong, Somali, Spanish, English) in partnership with The Minnesota Department of Health and other organizations to ensure all of our neighbors are safe and informed.
TPT.org/coronavirus-resources offering a collection of resources from PBS and TPT.
In addition, TPT's digital publishing platform Next Avenue is working diligently to publish journalism each day that supports older Americans, their families and caregivers at a time of heightened anxiety and isolation. Their team is also fielding readers' questions and cultivating virtual engagement to help inform and connect its audiences. Find Next Avenue's ongoing special reporting here: The Coronavirus Outbreak: What You Need to Know.
TPT's free educational resources are not only robust, they are essential for educators, families and kids. Whether watching PBS Kids, logging on to PBS Learning Media or accessing TPT's national series SciGirls, you can have access to video, teacher guides, home activities and more recommended resources, all available at TPT.org/homelearning.
TPT is and remains dedicated to providing content that entertains, educates and brings joy.  Your favorite programs and series, including Minnesota Experience, Masterpiece, NATURE, NOVA, Great Performances, and more are broadcast each week, and thousands of hours of additional programming are available 24/7 through TPT Passport.
Thank you for your ongoing commitment and support, as it allows us to be with you all day, every day with programming that is accessible, trusted, and culturally responsive.
We wish you and your loved ones continued health and safety in the days and weeks ahead.
Best regards,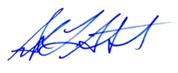 Sylvia Strobel
Twin Cities PBS
Read Next