By Kelsey Derby

We are so proud to say PBS is 50! That's fifty years of providing people of every age and interest with a classroom, a passport, and a stage for the arts. Fifty years of providing trusted and essential news. Fifty years of making you laugh, making you cry, and leaving you inspired. With content for people of all ages all across the United States, we're so glad you let us into your life.
PBS has come so far and to celebrate, we wanted to pull together some highlights from the past 50 years. Join us in remembering some of our favorite PBS moments.
---
Sesame Street from PBS Newshour
PBS Newshour celebrates the 50th anniversary of public television's "Sesame Street," a cultural landmark widely praised for its approach to children's programming. But beyond the songs and fun, "Sesame Street" does some serious work for those in need, providing special support and guidance for military families and addressing topics like autism and addiction. Hari Sreenivasan reports. Watch here.
---
Bob Ross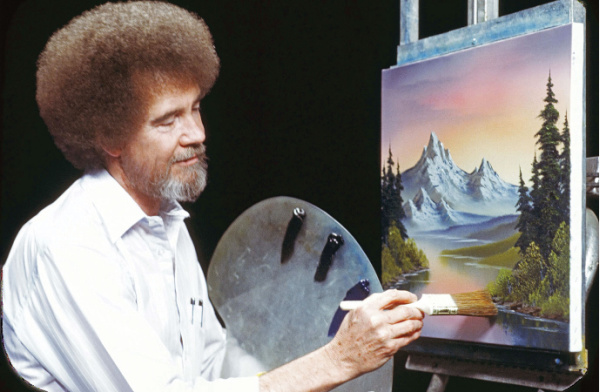 Enjoy the best of the Joy of Painting with over 50 episodes available for streaming on TPT Passport.
About the show: The late Bob Ross delights and encourages the painting hobbyist. The soft-spoken Ross paints natural scenes, including his trademark "happy" clouds, mountains and trees, while soothingly offering words of encouragement to those painting at home.
---
Reading Rainbow Remix
Remember the power of LeVar Burton reading books on TPT? Reading Rainbow ran from 1983 through 2009 producing over 155 episodes. In honor of our fifty year anniversary, we remixed the show for some modern fun from PBS Digital Studios!
---
Daniel Tiger's Neighborhood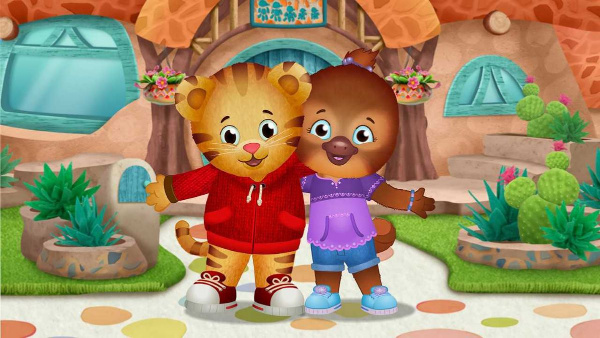 If you're a TPT fan who doesn't have kids around, you may not know the origin of the current fan-favorite, Daniel Tiger's Neighborhood. Fred Rogers' original Neighborhood of Make Believe is recreated in vibrant color and texture; his signature puppet Daniel Striped Tiger is transformed into a curious and playful 4-year-old joined by his friends O the Owl, Prince Wednesday, Katerina Kittycat and Miss Elaina. The series curriculum is school-readiness and social-emotional learning, and each preschool themed episode offers a musical strategy for children and parents to use together.
---
Julia Child
Julia Child is a PBS icon. She first graced our screens in 1963 as the star of one of the first cooking shows on American television, The French Chef. Her love of French cuisine charmed viewers across the country and she became known for her quick wit and ability to connect with the viewer.
If you haven't seen it, Dishing with Julia Child features today's chefs and celebrities as they delight in six of the most-beloved episodes from her groundbreaking series, offering insightful, funny and personal comments in unabashed appreciation of the first lady of cooking. Bon appétit!
---
Newton's Apple
You may remember TPT's own Newton's Apple from when it premiered back in 1983. This award-winning children's series surround all-things-science was a hit and is now available to watch on TPT.org.
---
The Great British Baking Show
This current hit has been a baker's delight since it premiered in 2010. PBS is so proud to have brought this BBC show to American audiences with great success.
Follow the trials and tribulations of passionate amateur bakers whose goal is to be named the U.K.'s best. Each week, the bakers tackle a different skill, the difficulty of which increases as the competition unfolds. Together with hosts and comic foils search for the country's best amateur baker by testing the competitors' skills on cakes, breads, pastries and desserts, crowning a winner after 10 weeks of competition.
Many seasons of the show are available to watch on TPT Passport.
---
Ken Burns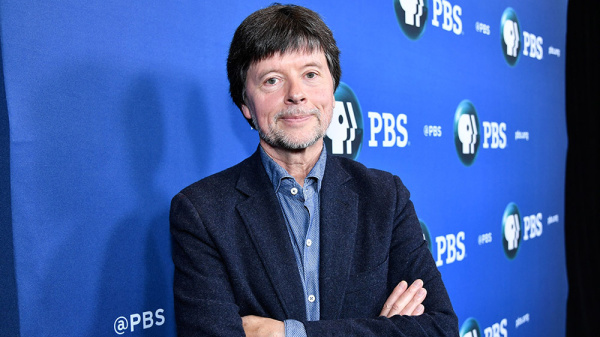 You can't have public television without Ken Burns! For more than three decades, Ken Burns and his colleagues at Florentine Films—directors, writers, producers, editors, and cinematographers—have produced some of the most critically acclaimed and most watched documentaries on public television.
We recently added the entire Ken Burns' Collection to TPT Passport. Watch now.
---
Antiques Roadshow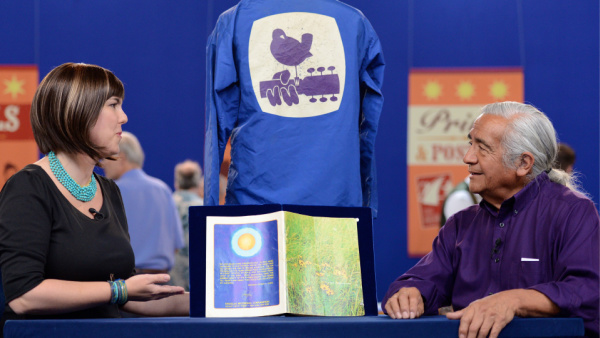 And of course, we could never forget the much-loved Antiques Roadshow. Antiques Roadshow cameras capture tales of family heirlooms, yard sale bargains and long-lost items salvaged from attics and basements, while experts reveal the fascinating truths about these finds.
The highly addicting and relaxing PBS classic can be found in homes all over the U.S. Watch many episodes online with TPT Passport.
---
Stream Your Favorite Shows Now
TPT Passport is a member benefit that gives you extended access to an on-demand streaming library of PBS and TPT shows, including full seasons of many favorites like
World on Fire
,
Poldark
,
The Great British Baking Show
, and many, many more. Make a qualifying donation so you can start enjoying TPT Passport on your computer or with the PBS Video App on your favorite streaming device, mobile device or Samsung smart TV!
---
© Twin Cities Public Television - 2020. All rights reserved.
Read Next