By Katie Carpenter
Are you dreaming of cheese curds, all the things on a stick, Midway rides or the Princess Kay of the Milky Way butter sculpture? You're not alone! Each year, over 2 million visitors attend the Minnesota State Fair, making it one of the most-attended fairs in the country. For many families, it's tradition. It represents a sense of place and belonging, and a chance to explore and taste some of the many things that make our state so great!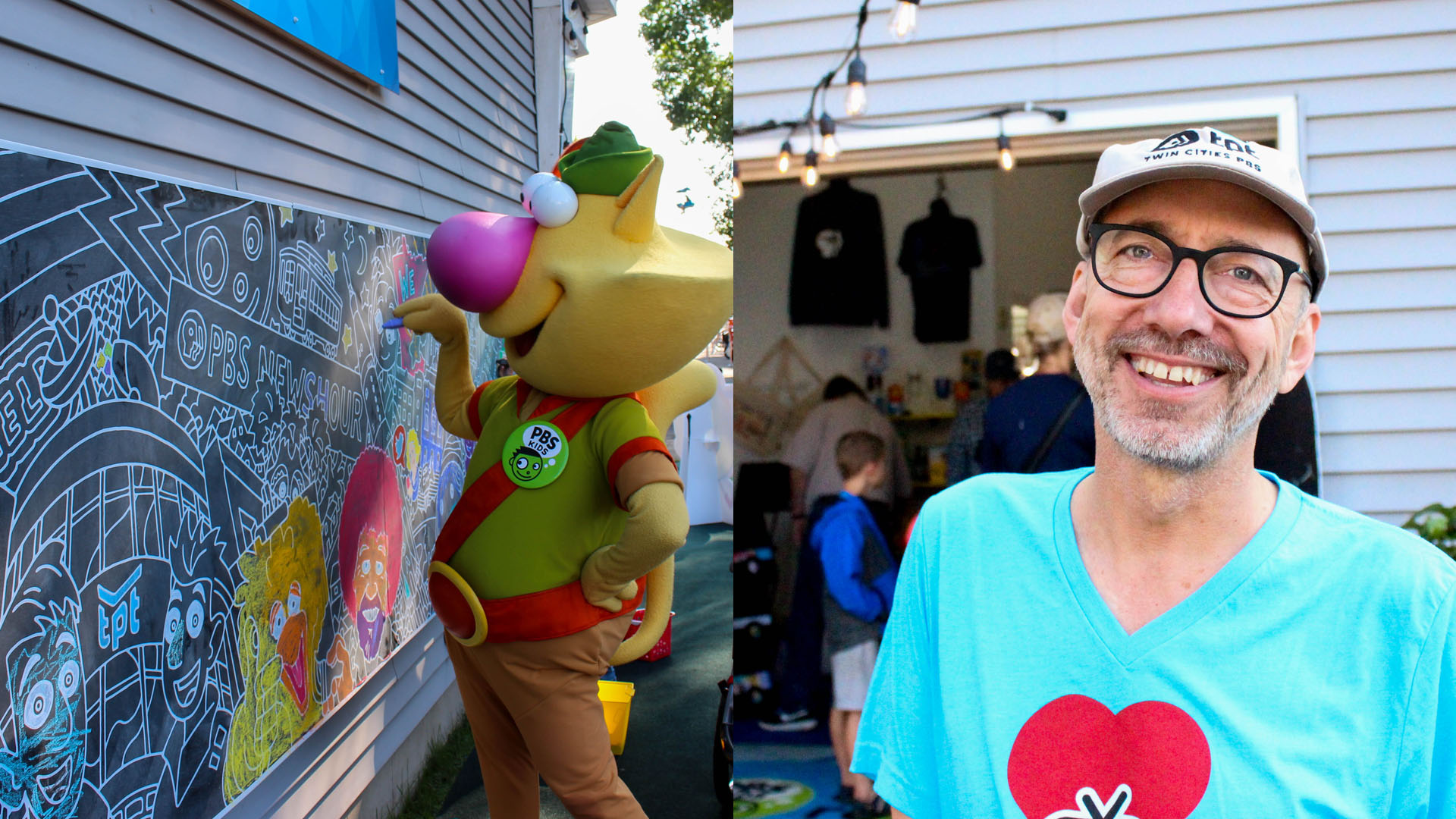 Each year TPT has a booth at the "Great Minnesota Get Together," and we get to connect, in-person, with thousands of members, friends and kiddos! Although the pandemic has kept most of us at home (a few lucky ticket holders are experiencing the State Fair Food Parade), we can still find ways to carry on this tradition and bring a little joy into our lives during the pandemic.
Join TPT for a taste of the Minnesota State Fair!
At TPT, we're a bunch of storytellers. And the Fair is one, big, fun story to tell! We've gathered up some of our favorite TPT features on the Fair below, including ways to learn about its history, its crazy traditions, recipes, and the people we call our neighbors!
We threw in a few extra DIY fair-themed activities for the entire family to enjoy at home!
Get Artsy
Chalkboard Mural
Last year, Almanac reporter and TPT illustrator, David Gillette, invited everyone to color a gigantic chalkboard mural that he created on the side of TPT's State Fair booth! The mural is chock full of all things TPT and PBS! Hundreds each day joined in the fun, and the colorful results were show-stopping!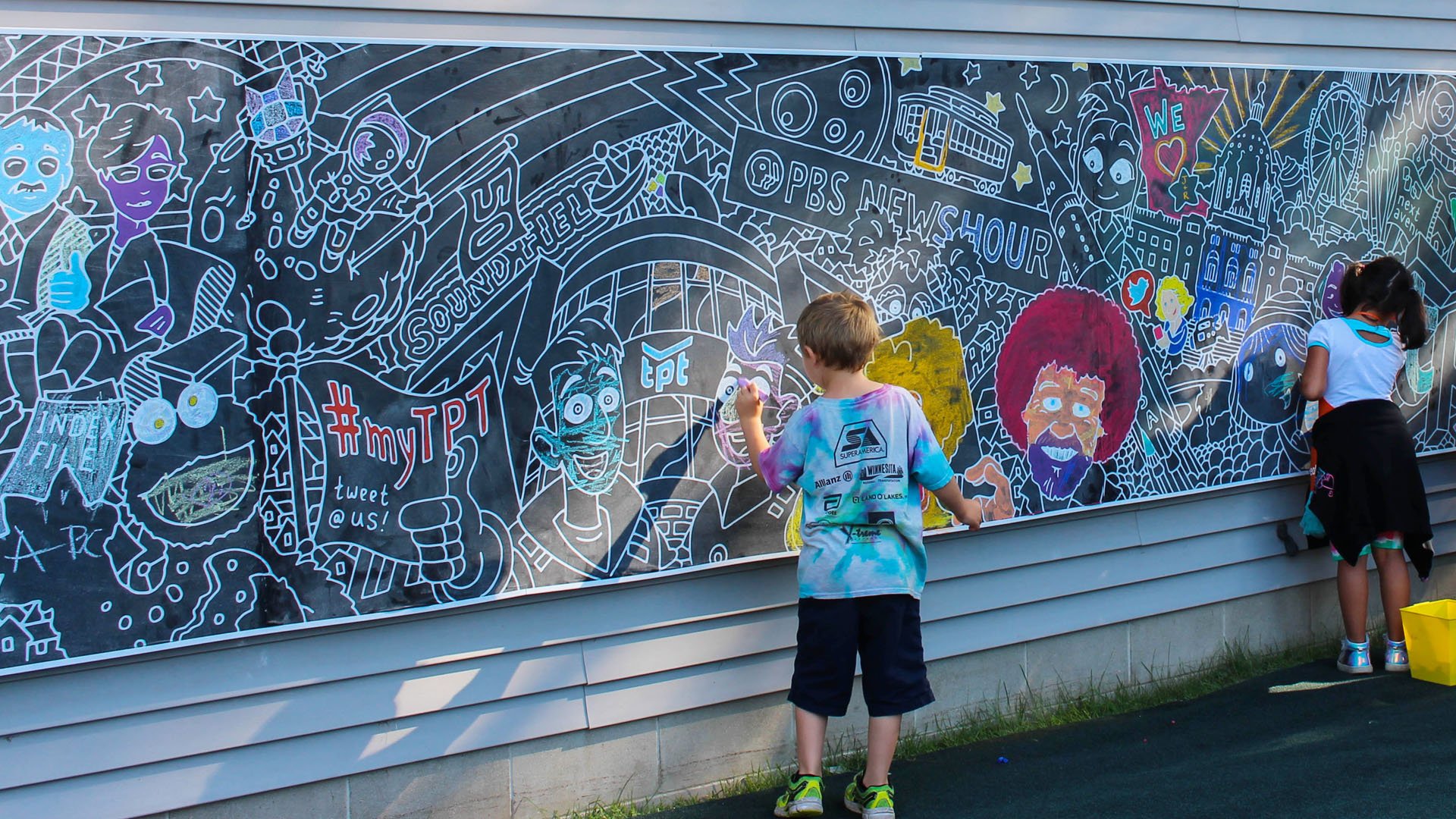 David has made this mural into printable coloring sheets so you can get in on the fun right from your own home!
Download the TPT Mural Coloring Sheets here then print, color and piece them together to create your own mural to hang on your wall!
We'd love to see your coloring artwork! Please share a photo of your final sheets with us! Submit a photo using this form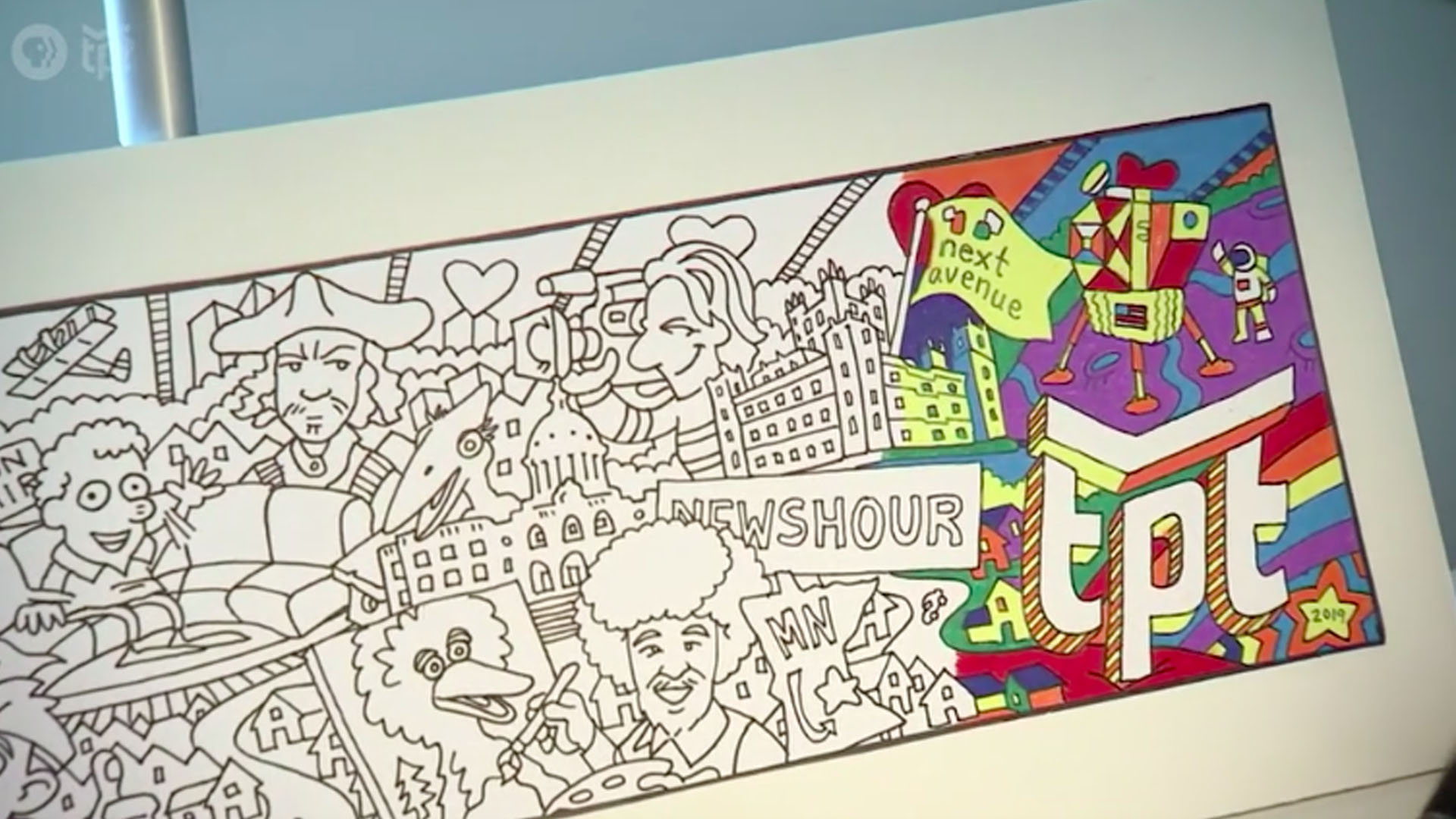 No One Does Seed Art Better Than Minnesotans
From REWIRE's series, Are You Minnesotan Enough?
State Fair Tradition & History
State Fair Stories
From 4-H to the Midway, meet the characters who make the Minnesota State Fair great. Discover hidden gems like the llama costume contest and the skate scene. Find out why Machinery Hill and auto racing changed. Unearth diverse Fair history. Renowned storyteller Kevin Kling narrates this slice-of-life documentary covering every acre of the fairgrounds. Get your curds, cows, and crop art here!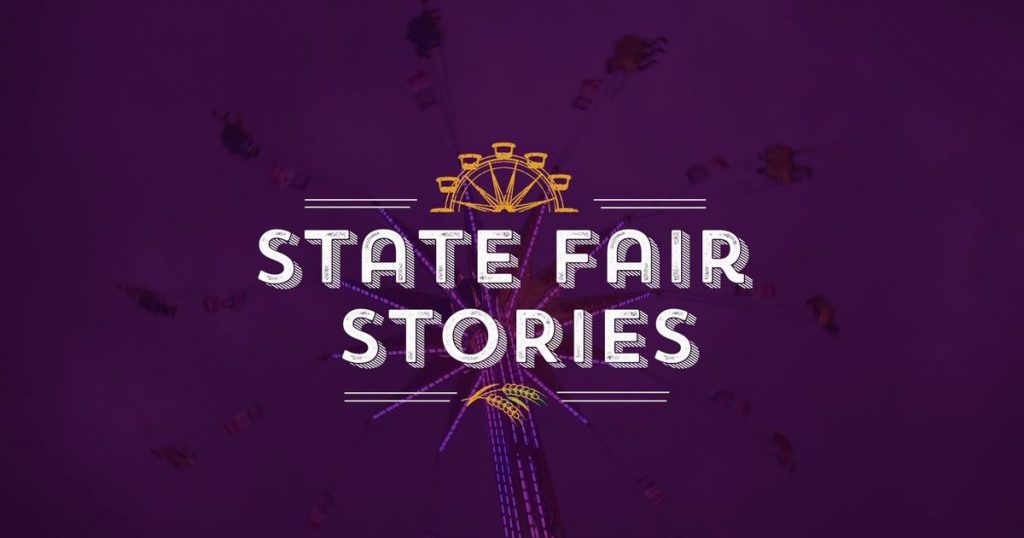 Stream here and be sure to tune in to the Pledge broadcast special next week!
Thursday, Sep 3 at 8:30 pm TPT 2
Friday, Sep 4 at 2:30 am TPT 2
Saturday, Sep 5 at 6:31 pm TPT 2
Sunday, Sep 6 at 4:30 am TPT 2
A Short History of African Americans at the Minnesota State Fair
African Americans have had a significant presence at our State Fair for well over a century. Check out this history in an article by Almanac's Producer, Brendan Henehan.
Meet Linda Christensen, the official "butter lady" of the Minnesota State Fair
Need more Minnesota State Fair in your life? In addition to seed art, butter-carved busts of the Princess Kay of the Milky Way finalists is also about as Minnesota as it gets. Meet Linda Christensen, the woman behind the magic.
Animals!
A Bobendrier family tradition for over 100 years
The Bobendriers from Pipestone, MN know how to care for sheep, Hampshire sheep, to be exact. They're passionate, they're knowledgeable,  and they enjoy the competition and camaraderie of the Minnesota State Fair.
Chosen or Unchosen: Meet MN State Fair Commemorative Artist R.J. Kern
R.J. Kern is the first photographer chosen as the Minnesota State Fair's Commemorative Artist – and the piece he created for the 2019 Great Get-Together features a variety of farm animals chosen as Supreme Champions in their respective competitions. But by day? He's a martial artist.
Calling all Fair Foodies!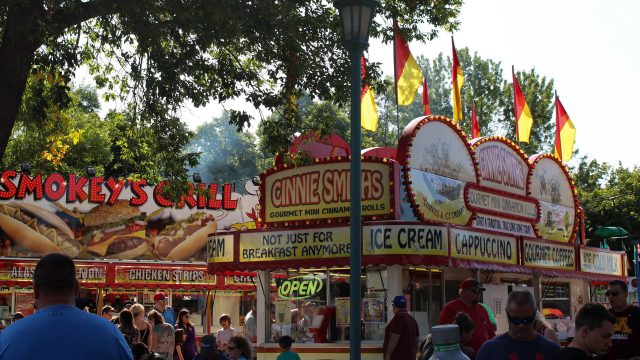 PBS Kids Recipes
Enjoy creating your own foods on a stick with some easy DIY, kid-friendly recipes from PBS Kids!
Pizza pops
Enjoy tasty snacks that any little chef will love with these fun-from-the-kitchen treats!
Fruit Kabobs
Offer a healthy and fun fruit snack at your next party!
Chicken Cake Pops
Make and share these cute Peg + Cat chicken shaped cake pops with your pals!
Cool down with some refreshing summer drinks from Fizzy's Lunch Lab!
Fizzy's Lunch Lab Watermelon Sparklers
Here is a recipe to quench your thirst, and your sweet tooth!
Apple Banana ChillersThese popsicle chillers are so sweet and so simple to make! Plus, you can always substitute different juices if you want.
Nordic Waffles
The next time the Minnesota State Fair rolls around, you can get a taste of Stine Aasland's cozy-inspired treats at the Nordic Waffles booth, which resembles a traditional Norwegian cabin, complete with sod roof and friendly gnome.
"There are as many waffle recipes as there are people in Norway," explains Stine Aasland, founder of Nordic Waffles,  as she whips up a batch of her mother's waffle batter with chef and Relish host Yia Vang. "They also have recipes that are secret, and they will NOT share it with you," Aasland says, laughing. Fortunately for us, her mother was willing to share her recipe so we could learn more about this traditional treat.
State Fair start for Thai food in MN
It wasn't on a stick, but the popularity of egg rolls at the fair decades ago boosted Thai Food founder Supenn Harrison who is the founder of the highly regarded Sawatdee restaurant. The popular eatery introduced many Minnesotans to Thai Food over 30 years ago.
Test Your Carnival Game Skills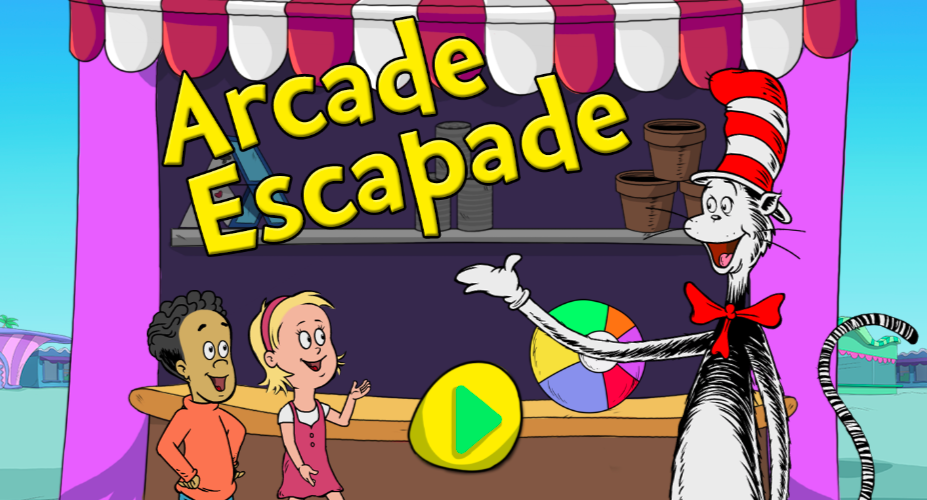 Arcade Escapade from Cat in the Hat
It's like a virtual Midway!
Veggiezilla Game
Help Molly of Denali grow giant vegetables to win prizes at the Alaska State Fair!
Slide-ma-Zoo Game from Cat in the Hat
Help build an imaginative slide park in this engaging game!
That's all folks!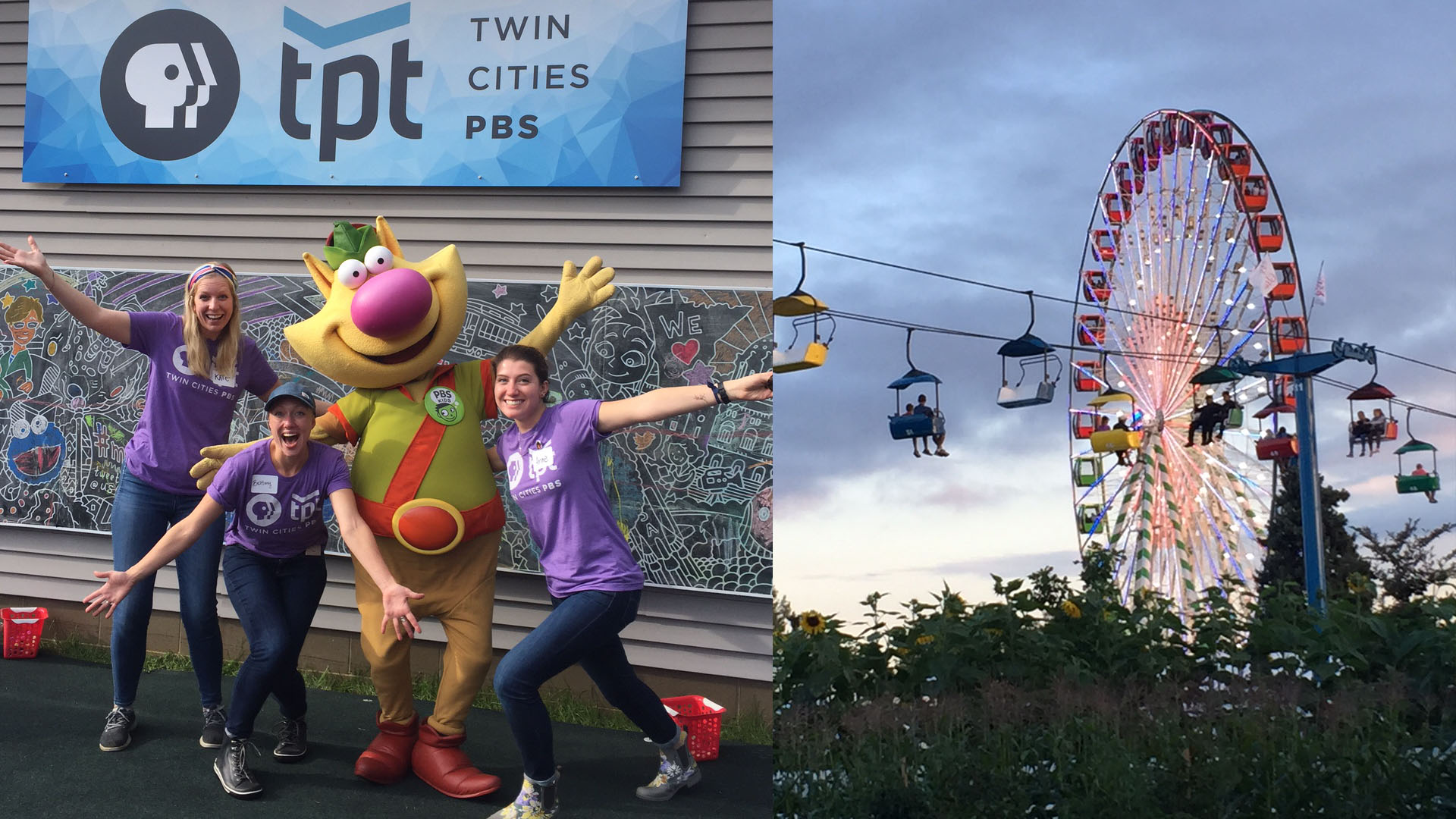 We hope to see your smiling faces in-person at the Fair next summer! Until then, we hope you stay healthy and happy and have fun reminiscing about the Fair and the fun times we've shared.
---
Show some TPT Love
Did you know PBS Kids is curriculum-based programming?
89% of Americans agree PBS helps prepare children for success in school and in life.
We invite you to please support your local PBS station and consider a TPT Family Membership today! Join us!
© Twin Cities Public Television - 2020. All rights reserved.
Read Next