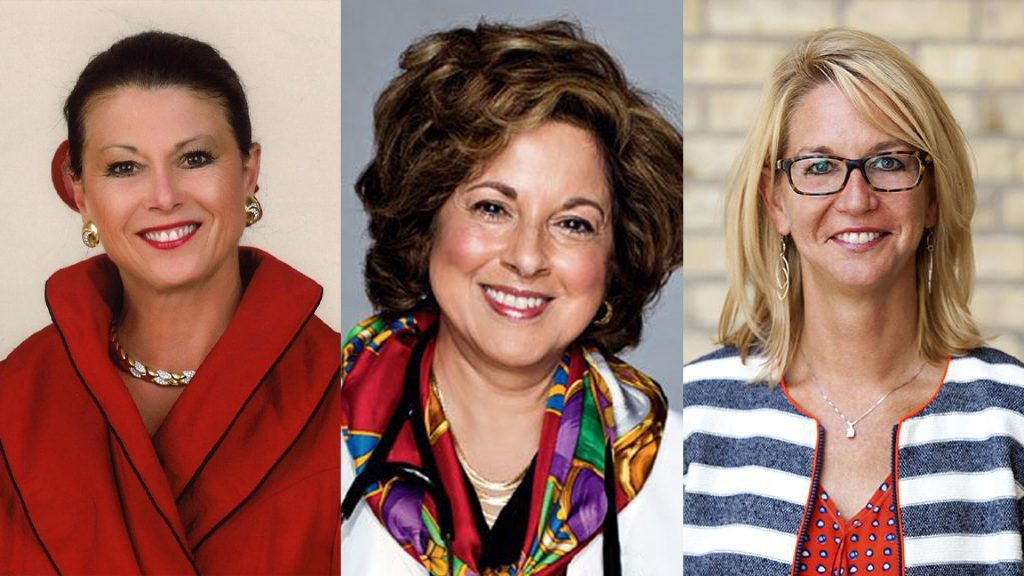 FOR IMMEDIATE RELEASE
St. Paul, MN (May 18, 2022) — Twin Cities PBS (TPT) announces the election of Barbara Burwell, Dr. Mumtaz Kazim, Margaret Murphy, and Jesse Overton to serve on TPT's Board of Trustees. Their service began April 20, 2022.
Burwell and her late husband, Rodney, founded the Rod and Barbara Burwell Family Foundation where she serves as chairperson. Its mission supports health, education, arts, religion, and social services that are U.S. based. She currently serves on the boards of Breck School, Minnesota Orchestra, Minnesota History Center, University of Denver Parent Council, and the Lundstrum Center for the Performing Arts. Previous board service includes Regent, St. Olaf College, United Way, YMCA, Minneapolis Aquatennial, University of Minnesota Masonic Cancer Center, Minneapolis Heart Institute Foundation, Children's Theater Company, and the Hennepin County Park Foundation. Upon completing her reign as Miss USA, Barbara graduated from St. Olaf College in 1976 with triple majors in Speech Communications, American Studies, and Political Science.
Kazim is a highly respected physician, board-certified in Family Medicine with over 30 years of experience in the field of medicine. Since July 2010 she has been the president of Edina Family Physicians, a group of physicians and staff providing family medical care to over 20,000+ patients in Edina and the surrounding areas. She is also the Team Doctor for the Minnesota Lynx women's basketball team. Kazim has been a "Top Doctor" designee of Minneapolis-St. Paul Magazine for several years, and in 2014 and 2015 she was selected by her peers and honored with the "Top Doctor" award. Kazim is originally from Trinidad. Her wide travels and diverse life experiences have led her to a sincere appreciation for all cultures and a deep passion for medicine and compassion for patients. She holds an MD from All India Institute of Medical Sciences and completed a medical internship at Port of Spain General Hospital and residency in Family Medicine at the University of Minnesota.
Murphy is the founder and CEO of Bold Orange Company, a leading customer experience agency focused on helping brands outperform in the marketplace. In 2020 Bold Orange was named a Best Place to Work nationally by Inc. Magazine and locally by Minneapolis/St. Paul Business Journal. As CEO of Bold Orange, Murphy acquired RaiseRight, a $1B gift card fundraising platform, in February 2018. Murphy also served as president and COO of Olson Marketing and as a senior vice president at Carlson Companies. She is a graduate of the College of St. Benedict and earned an MBA from University of St. Thomas.
Overton is founder of SkyTech, Inc., a satellite communication company, SkyLearn, LLC, a best-in-class educational K-12 application software business, and the Hurdles Foundation, whose mission is to ensure that every child has a chance at a healthy, safe, and nurtured start to life. Overton is driven to help children overcome life's hurdles and reach their full potential as contributing members of the community. He earned his B.A. from the University of Minnesota and has previously worked at 3M, Digital Equipment Corporation, and Honeywell. He also has served as chairman of the Minnesota Racing Commission, chairman of the Minnesota Job Skills Partnership, and president of the St. Paul NAACP.
"I am excited for the vast leadership experience and diverse perspectives the newly elected trustees bring to TPT's Board," stated President and CEO Sylvia Strobel. Rob Sit, TPT's Board Chair added, "Barbara, Jesse, Mumtaz and Margaret bring unique knowledge and purpose that will help TPT respond to the changing media landscape with innovation. Their contributions will allow us to remain one of the most trusted media sources locally while establishing ourselves as a media leader regionally and nationally."
###
About Twin Cities PBS
Twin Cities PBS (TPT)'s mission is to enrich lives and strengthen our community through the power of media. Established 64 years ago, TPT now operates as a public service media organization that harnesses a range of media tools to serve citizens in new ways — with multiple broadcast channels, online teaching resources, educational outreach and community engagement activities reaching more than 2 million people each month. Over its history, TPT has been recognized for its innovation and creativity with numerous awards, including Peabody awards and national and regional Emmy® Awards. Find more information at tpt.org.
© Twin Cities Public Television - 2022. All rights reserved.
Read Next