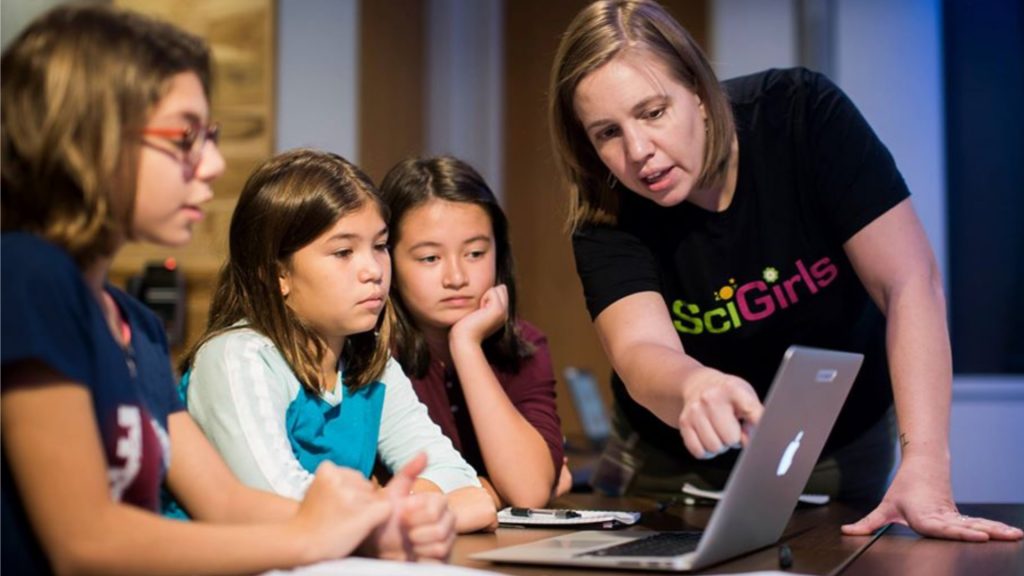 Twin Cities PBS is proud to celebrate 10 years of SciGirls! A decade ago this week SciGirls premiered on PBS KIDS. Many thanks to the National Science Foundation (NSF) and multiple additional funders for their ongoing support, as well as to the partners, educators, producers and "real-life" SciGirls who make this STEM adventure possible!
This groundbreaking show is designed for kids ages 8-12, showcasing bright, curious, real tween girls whose eagerness to find answers to their questions will inspire your children to explore the world around them and discover that science and technology are everywhere!
The backbone of each SciGirls episode is the science, technology, engineering and math (STEM) that drive each project. SciGirls focuses on the process of investigation and not always the end result. While every experiment isn't perfect, each episode showcases important characteristics of a STEM project: teamwork, challenges, problem solving, freedom to express ideas and giving/receiving support along the way. SciGirls also models important science process skills as girls set out to: predict, observe, measure, classify, experiment, record, interpret, graph and communicate. These skills are at the heart of both the scientific and engineering design processes.
By combining an Emmy Award-winning PBS series, multiple websites, hands-on activities and professional development workshops, SciGirls reaches millions on-the-air, online and in communities, inspiring the next generation of STEM superstars.
Tune in to SciGirls!
TPT 2 Friday, February 14 at 5:30 pm
LIFE Sunday, February 16 at 11:30 am
Check out the very first 'SciGirls' episode
© Twin Cities Public Television - 2020. All rights reserved.
Read Next