By Brittany Shrimpton | MN Original Producer
TU Dance Company members Taylor Collier, Christian Warner, and Elayna Waxse talk about their experience with 'Come Through'
Q: AS A DANCER, HOW WAS THE EXPERIENCE OF "COME THROUGH" UNIQUE FOR YOU? ANY SURPRISES OR DISCOVERIES MADE ALONG THE WAY?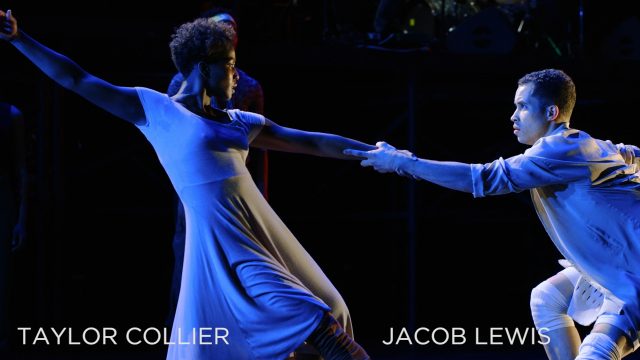 COLLIER: From the beginning, I was curious about how we were going to bridge the gap between a concert dance company and an indie folk music group. When we started the project, I enjoyed listening to the music samples that Justin sent and then seeing how Uri translated that into movement, or vice versa. It was truly an exchange and things started to come together seamlessly.  It was evident that the possibilities for this collaboration were endless. In the end, Justin's music and Uri's movement created the perfect harmony for artistic bliss.
WARNER: It was certainly a unique experience to work with Bon Iver, a group of artists of such high caliber. I grew up listening and dancing to some of their music and I never believed that I'd be dancing on the same stage. The entire process has been constant discovery with each new day so it is hard to pick just one to focus on when they have all had such powerful impacts.
WAXSE:  This process was one of those rare moments where the whole is something else than the sum of its parts. The synthesis of dance, music, visual arts, and lighting created a living, breathing experience more powerful than any one of us alone. I felt inspired to be more vulnerable, more courageous, and more present in my role in "COME THROUGH" in order to give it the depth it deserved.  
Q: WAS THERE A SPECIFIC PART OF THE PROCESS OR FINAL SHOW OF "COME THROUGH" THAT PARTICULARLY RESONATED WITH YOU AND WHY?
COLLIER: Throughout the process, there was an overall feeling of optimism and positivity. Whether at April Base, Mass MoCa, or the Palace the energy surrounding this project was uplifting and contagious. I was deeply impacted by the interactions, conversations, and gatherings that occurred among all of the artist involved. The level of support, humility, generosity, encouragement, exchange, and love that was shared between TU Dance and Bon Iver could be felt during rehearsals and onstage, which has left an everlasting imprint on me.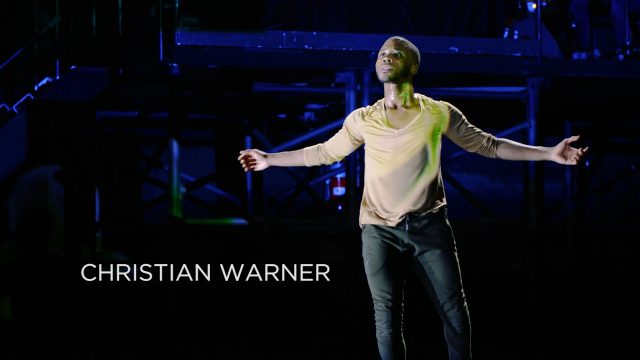 WARNER: There was a specific moment at Mass MoCA that will stay with me forever. During Heaven, there is a good portion of the piece where we are standing still in a line facing the audience while Jake and Taylor have a duet downstage. I remember my eye caught a woman in the audience who seemed to be having such an emotional, cathartic moment while watching our work. Her tears seemed never ending yet she couldn't help but smile from ear to ear as she constantly brought out kleenex to dry her face. It was at that moment that I knew that the work we were doing was leaving a lasting effect on people, we were making a difference in at least one person's life. It was a very heartwarming, satisfying moment to say the least.  
WAXSE: Everyone took a risk in this project, even the audience. Some were dance-goers that were exposed to a new type of performance experience, and some were Bon Iver fans that may have never seen concert dance before. I was very inspired by the reactions we received, and it reminded me why this type of work is worth doing.
Q:  HOW DO YOU DESCRIBE "COME THROUGH" TO OTHERS?
COLLIER: It's hard to put into words because it is such a visceral experience, but these are some words that come to mind when telling someone about this project:
Exhilarating
Fun
Emotional Rollercoaster
Entertaining
Thought provoking
Powerful
Community
Bridging the gap
Collaboration
Energy
Hope
Love
WARNER: "Come Through" is definitely a whirlwind of an adventure with A LOT happening for the duration of the piece; however, I feel as though it has the opportunity to impact and perhaps rejuvenate viewers to never forget to hope and believe that we can create the world that we want to live in, to move forward with unyielding love and compassion.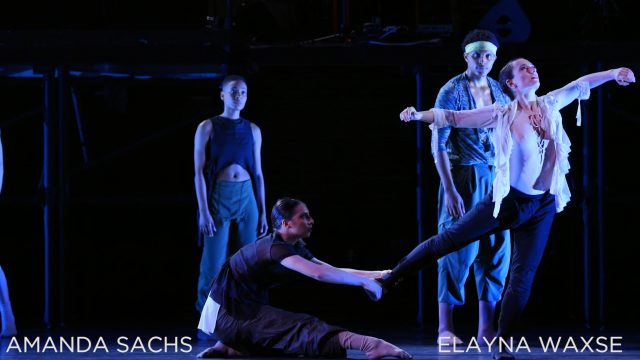 WAXSE: It's an anti-dote for resistance/protest fatigue. In the many struggles against oppression, it is easy to burnout quickly. This show reminds us of the inherent beauty in life. It reminds us why we continue to fight.
Q: ANYTHING ELSE YOU WANT PEOPLE TO KNOW ABOUT "COME THROUGH"?
WAXSE: I hope this production inspires people to experience more art in their lives, and to allow those experiences to impact them deeply.
---
TU Dance and Bon Iver perform an excerpt of "1867"
---
TU Dance and Bon Iver perform "SDIAH"
---
TU Dance and Bon Iver perform "Naeem 2"
---
FEATURED IN THIS SEGMENT:
BON IVER
COME THROUGH
THE SAINT PAUL CHAMBER ORCHESTRA'S LIQUID MUSIC SERIES 
TU DANCE 
'COME THROUGH' IS:  
TU Dance
Uri Sands, Artistic Director/ Choreographer
Toni Pierce-Sands, Artistic Director
Kaitlin Bell
Taylor Collier
Jacob Lewis
Adam McGaw
Randall Riley
Amanda Sachs
Alexis Staley
Christian Warner
Elayna Waxse
Bon Iver
JT Bates
BJ Burton
Michael Lewis
Justin Vernon
"Come Through" Production Credits
Production Stage Manager: Joseph Bingham
Costume Designer: Zinda Williams
Lighting Designer: Carolyn Wong
Visual Artist: Aaron Anderson
Visual Artist: Eric Carlson
Lead Audio Technician: Chris Messina
Front of House Engineer: Xandy Whitesel
Monitor Engineer: Donato Paternostro
Backline Technician: Darrell Plampin
TPT Production Credits
Producer: Brittany Shrimpton
Director of Photography/ Editor: Brennan Vance
Camera: Jack Davis
Camera: Mark Hentges
Lead Audio: Eric Pagel
Audio: Terry Gray
Audio: Jennilee Park
Editor/Colorist: Ezra Gold
Re-Mixing: Joe Demko
Managing Director of Arts and Culture, Ashleigh V. Rowe
Special Thanks
Molly Beahen, Middle West Management
Kyle Frenette
Cassandra Flowers, The Saint Paul Chamber Orchestra
Abdo Sayegh Rodriguez, TU Dance
"Come Through" was commissioned by The Saint Paul Chamber Orchestra's Liquid Music Series
© Twin Cities Public Television - 2018. All rights reserved.
Read Next