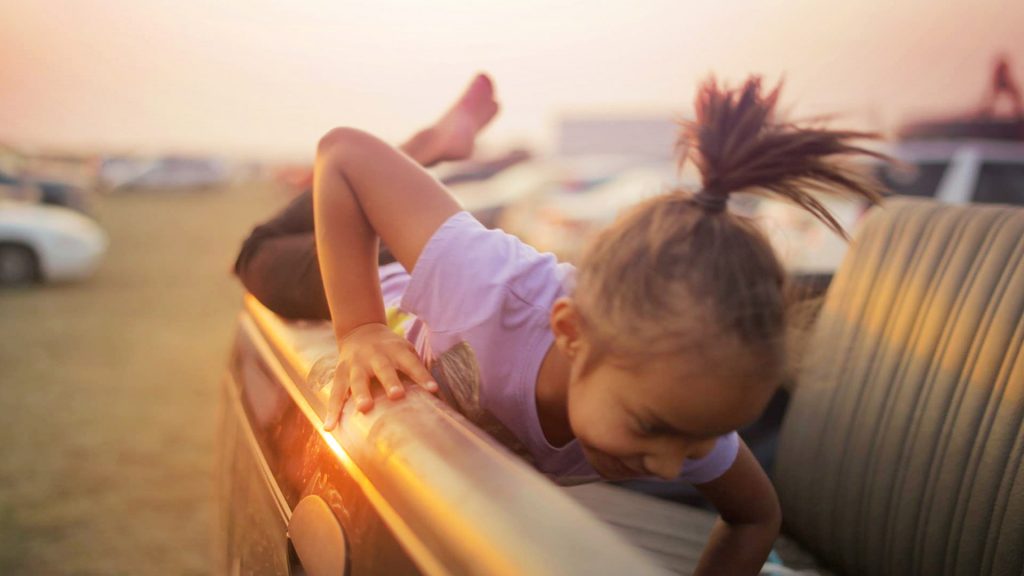 A guest post by Ain Dah Yung Center project lead and Indian Child Welfare Act compliance officer, Sadie Hart.
The legacy of the federal government's efforts to remove American Indian children from their families and cultures continues to adversely impact American Indian communities. According to the Minnesota Department of Human Services, American Indian children were 16.8 times more likely than white children to experience out-of-home care in 2019 (Minnesota's Out-of-Home Care and Permanency Report, 2019). Though Congress passed the Indian Child Welfare Act (ICWA) in 1978 to address the high rate of removal of Indian children, they remain disproportionately represented in the foster care system. This is due in large part to a lack of compliance with ICWA. The Indian Child Welfare Act, considered the "gold standard" in child welfare practice, recognizes the damage of removing American Indian children from their families and cultures and requires higher standards to prevent removal and to aid in reunification.
To raise awareness about the impact of American Indian child removal and the importance of ICWA, the Second Judicial District Equal Justice Committee has partnered with First Nations Repatriation Institute (FNRI), Ain Dah Yung Center, and Twin Cities PBS (TPT) to host a free online screening of Blood Memory: A Story of Removal and Return. The two-hour documentary will be available online for a limited period. An online panel discussion is scheduled for Wednesday, November 3, 2021, at 6:00-7:30 p.m.
Blood Memory details the experiences of Sandy White Hawk, a Sicangu Lakota, who was removed from her family and placed with white missionaries more than 400 miles from her reservation when she was 18 months old. After years of abuse, White Hawk found healing by reconnecting with her culture and family, and through her people's traditional ceremonies. She learned that many other American Indian children were removed from their families and placed with white families or in boarding schools as part of the federal government's assimilation efforts. The film highlights White Hawk's efforts to help others who were separated from the community as children reconnect with their people, culture, traditions, and ceremonies in order to begin the healing process. It also explores the experiences of attorney Mark Fiddler, a member of the Turtle Mountain Band of Chippewa Indians, who opposes the preferences of the ICWA's protections.
Judge Stephen Smith, ICWA Calendar judge and co-chair of the Second Judicial District Equal Justice Committee, helped set the Blood Memory screening and panel in motion. The event provides an opportunity for greater understanding of the issues facing American Indian communities and the unique cultural needs of American Indian families and children, which is well-suited for the Equal Justice Committee's work to eliminate bias within the court system. Judge Smith noted that "the opportunity to share this film with the public and to hear from an esteemed group of panelists, including Ms. White Hawk herself, is a great way to shed light on a very important subject."
Understanding the impacts of intergenerational trauma in the American Indian community is vital to upholding the spirit of the Indian Child Welfare Act, which continues to guide improvements to ICWA compliance in the Second Judicial District. The District strives to create better outcomes for American Indian families and to decrease disparities across the court system. Judge Smith believes that "this is an important event even for those not directly involved in child protection matters. It is important for the public to have some understanding of the history of forced removals and the desire to 'kill the Indian, save the man' paradigm used to justify this misguided policy. One can hope that broader awareness of the issue opens the door to broader acceptance of the spirit of the Indian Child Welfare Act."
Blood Memory is available online for free to all registered attendees from Oct. 29 through Nov. 3. The panel discussion will be available online through Facebook Live and Zoom on Wednesday, Nov. 3, 2021, at 6-7:30 p.m. (CST). Pre-registration to view the film and to participate in the online panel discussion is required.
Panel moderator Sandy White Hawk is the founder and director of the First Nations Repatriation Institute (FNRI). Panelists include Judge William Thorne, a former Utah Court of Appeals judge, state district court judge, and tribal court judge, and Dr. Priscilla Day, Professor of Social Work at the University of Minnesota-Duluth.
---
The event is sponsored by Hiway Credit Union, Minnesota Humanities Center, Minnesota Judicial Branch's Second Judicial District Equal Justice Committee, and Ramsey County Bar Foundation.
© Twin Cities Public Television - 2021. All rights reserved.
Read Next