The year 2020 is already historic. A pandemic, the police killing of George Floyd and the subsequent uprising, a presidential election still to come — 2020 will be remembered. Twin Cities PBS is seeking independent filmmakers to create commissioned nonfiction films that will push Minnesotans to question, understand, and be inspired by the events of 2020.
TPT will commission selected Minnesota-based filmmakers, up to $20,000 each, to create nonfiction films 3 to 60 minutes in length. Each commissioned filmmaker will contract with TPT to produce the film and work with TPT to develop an outreach and engagement plan to further the reach of this project beyond broadcast television. This may include screening events, discussion guides, and other educational components. If the project requires it, TPT may offer in-kind resources in the form of production and post-production assistance.
The deadline to apply for this opportunity is Sunday, September 20.
Questions? Email [email protected]
This project is made possible by the Arts and Cultural Heritage Fund and the citizens of Minnesota.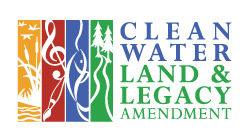 Eligibility: 
Filmmaker must be a Minnesota resident. 
Film must be nonfiction 
Final film duration must be at least 3 minutes and no more than 60 minutes 
Film must be a new work, produced after March 2020 
Film must comply with PBS guidelines
Timeline: 
Early August 2020 Online Applications open  
September 20, 2020 Applications close at 11:59pm
Early October 2020 selected filmmakers notified.
Mid–October 2020 Film production plan due
March 2021 – Films complete
March 2021 and beyond – Broadcast selected films on TPT. Community outreach and engagement. 
© Twin Cities Public Television - 2020. All rights reserved.
Read Next