December is upon us and we have new shows for you to watch on TPT Passport! This month, we are excited to bring you new mysteries and dramas, unique historical finds, and more musical delights!
So when you're done shoveling the driveway, get cozy with new shows on TPT Passport. Check out the list below of fourteen shows new to watch in December. Watch online, or by using the PBS Video App.
---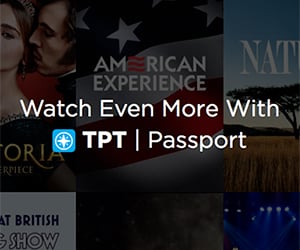 What is TPT Passport?
TPT Passport is a member benefit that gives you extended access to an on-demand streaming library of PBS and TPT shows, including full seasons of many favorites like
Downton Abbey
,
Atlantic Crossing
,
World on Fire
, and many, many more. Make a qualifying donation so you can start enjoying TPT Passport on your computer or with the
PBS Video App
on your favorite streaming device, mobile device or Samsung smart TV!
---
Drama/Crime
---

Miss Scarlet and the Duke Season 3
TPT Passport members have early access to Miss Scarlet and the Duke season 3. Join Eliza as she finds herself investigating more fresh and surprising mysteries, ranging from a disappearing magician to police corruption, as she struggles to build her detective agency.

Call the Midwife Holiday Specials (2018-2021)
Catch up with four Holiday Specials from Call the Midwife as we count down the days until the Dec. 25 premiere of the newest Holiday Special!

All the Sins
A detective is forced to confront hard home truths about his past and his present, while chasing a serial killer. Battling prejudice and fanaticism, Lauri Raiha seeks resolution. From Walter Presents, in Finnish with English subtitles.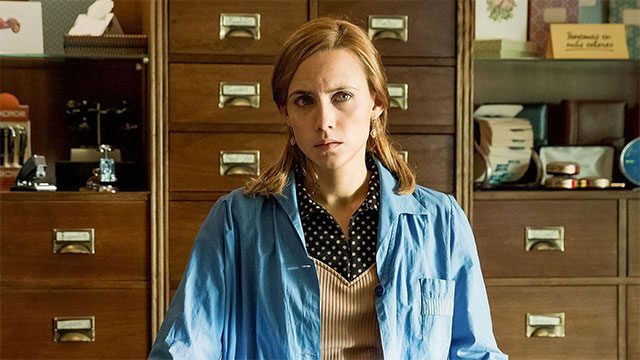 What the Future Holds
A poor but ambitious and talented nobody arrives in bustling, late 60s Barcelona to save his mother and win the heart of a young woman. From Walter Presents, in Spanish with English subtitles.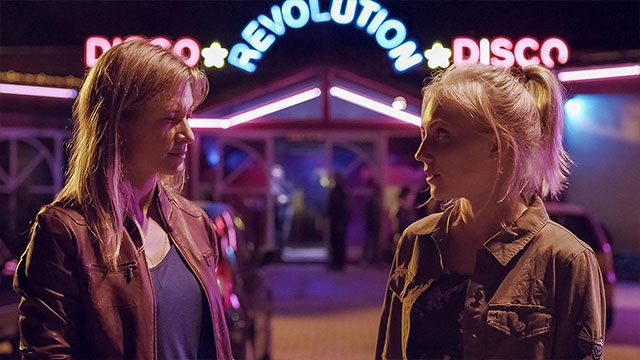 The Vanishing
A desperate mother goes on a search to find her missing daughter, only to uncover a dark web of lies and secrets that could change the town forever. From Walter Presents, in German with English subtitles.
---
Music/Performance
---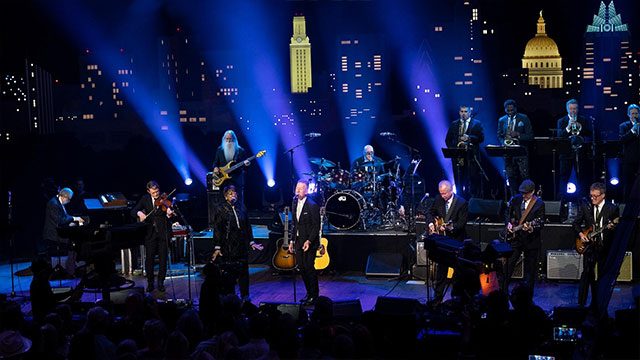 Austin City Limits: Lyle Lovett and His Large Band
Celebrated singer-songwriter Lyle Lovett, joined by his iconic Large Band, makes his first appearance in a decade with songs from his first new album in 10 years, 12th of June.

Dia de los Muertos
¡Dia de los Muertos! is a musical celebration of this much-anticipated and highly celebrated fiesta by people of Mexican heritage everywhere. Special guests include Latino rock greats, Los Lobos, the salsa-rap-reggae-funk of Ozomatli — both Los Angeles-based — and the all-female mariachi band Flor de Toloache from New York City.

Cavern Sessions: Milk Carton Kids
No Americana duo combines spine-tingling vocal harmonies with truly original and hilarious between-song banter like GRAMMY and America Award-winning singers and guitarists The Milk Carton Kids—Kenneth Pattengale and Joey Ryan. If you've seen them before, then you already know… If you haven't, you are about to meet one of your new favorites.

Great Performances: NY Phil Reopening of David Geffen Hall
Celebrate this newly reopened home of the New York Philharmonic with a performance of Beethoven's "Ode to Joy" conducted by the NY Phil's Music Director Jaap van Zweden along with a world premiere by Puerto Rican composer Angélica Negrón.
---
Nature/Science
---

Nature | Woodpeckers: The Hole Story
Get an intimate look at what makes woodpeckers so special. Explore their unique abilities and intimate stories from around the world. Narrated by Paul Giamatti.

NOVA: Nazca Desert Mystery
One of the world's greatest ancient enigmas, the Nazca lines are a dense network of criss-crossing lines, geometric shapes, and animal figures etched across 200 square miles of Peruvian desert. Who created them and why? Ever since they were rediscovered in the 1920s, scholars and enthusiasts have raised countless theories about their purpose.
---
History/Documentary
---

Antiques Roadshow: Vintage San Antonio
Travel to Texas for updated Season 12 appraisals including Chinese carved walnut shells, ca. 1910, a Polyphon music box & poster, ca. 1895, and a Tang Dynasty ceramic horse. Which find has nearly doubled in value to $120,000?

Secrets of the Dead: The End of the Romans
What if climate change and pandemics were the real causes of the decline of the Roman Empire? Scientists from a range of disciplines are accumulating clues to show that three successive waves of deadly epidemics and powerful temperature drops could have caused the collapse of the Empire — and draw frightening parallels to today.
---
COMING SOON
---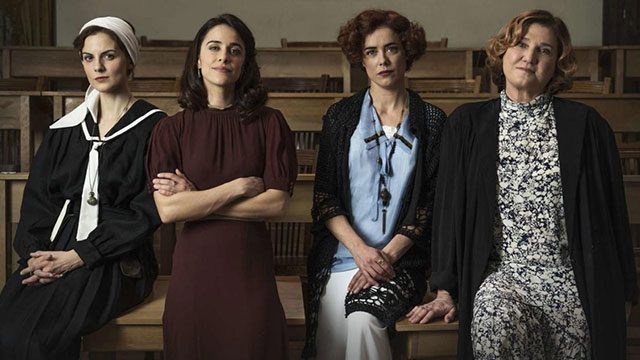 La Otra Mirada Season 2
Teresa is released from prison after being found innocent of her father's murder and returns to school – but is not the same. However, her struggles are far from over as she deals with new secrets and threats to the Academy.
Watch La Otra Mirada on TPT Passport starting December 9.

© Twin Cities Public Television - 2022. All rights reserved.
Read Next