By Katie Carpenter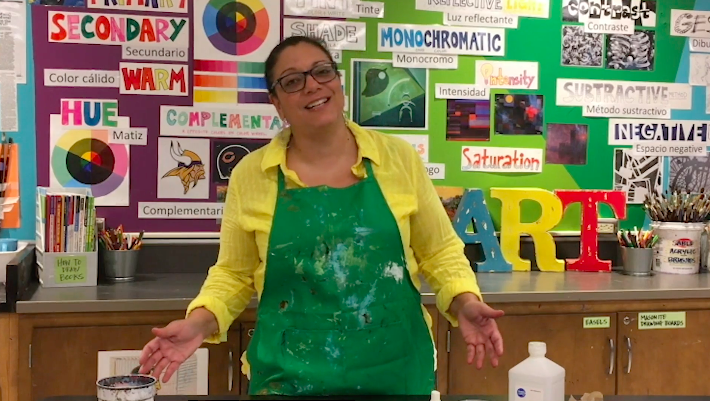 "Curiosity is a natural part of art," says Melodee Strong, the visual arts art teacher at Franklin Middle School in North Minneapolis.
If you attended our September Second Saturday event, you may have painted along with  Ms. Strong as she demonstrated some super funky watercolor techniques using basic household items. She told Second Saturday artists to ask themselves: What would happen if I did this? Adding, "Watercolor is a great medium for exploring!"
If you missed the virtual Second Saturday event, you're in luck! You can paint along with Ms. Strong by using the materials list and video below!
Materials List:
White paper
Watercolor set
Crayons
Salt
Rubbing alchohol
Markers
Sponges
Paper towel
Straw
She encourages experimentation by mixing the above ingredients with watercolors and seeing what happens to the images!
Ms. Strong shared on her website, "I believe every child has a voice they can express through art. Art allows their voice to be heard, to show their understanding, and to demonstrate their knowledge."
She adds, "Art is a way to escape and forget or reflect. Through expression, children can be free." So, get painting! Have fun! And spark that curiosity!
---
Show us your watercolors!
We'd love to include your art in a gallery on our site!
---
We received the following note and artwork from Raquel who attended the Second Saturday event:
We had fun exploring with watercolors! Thanks!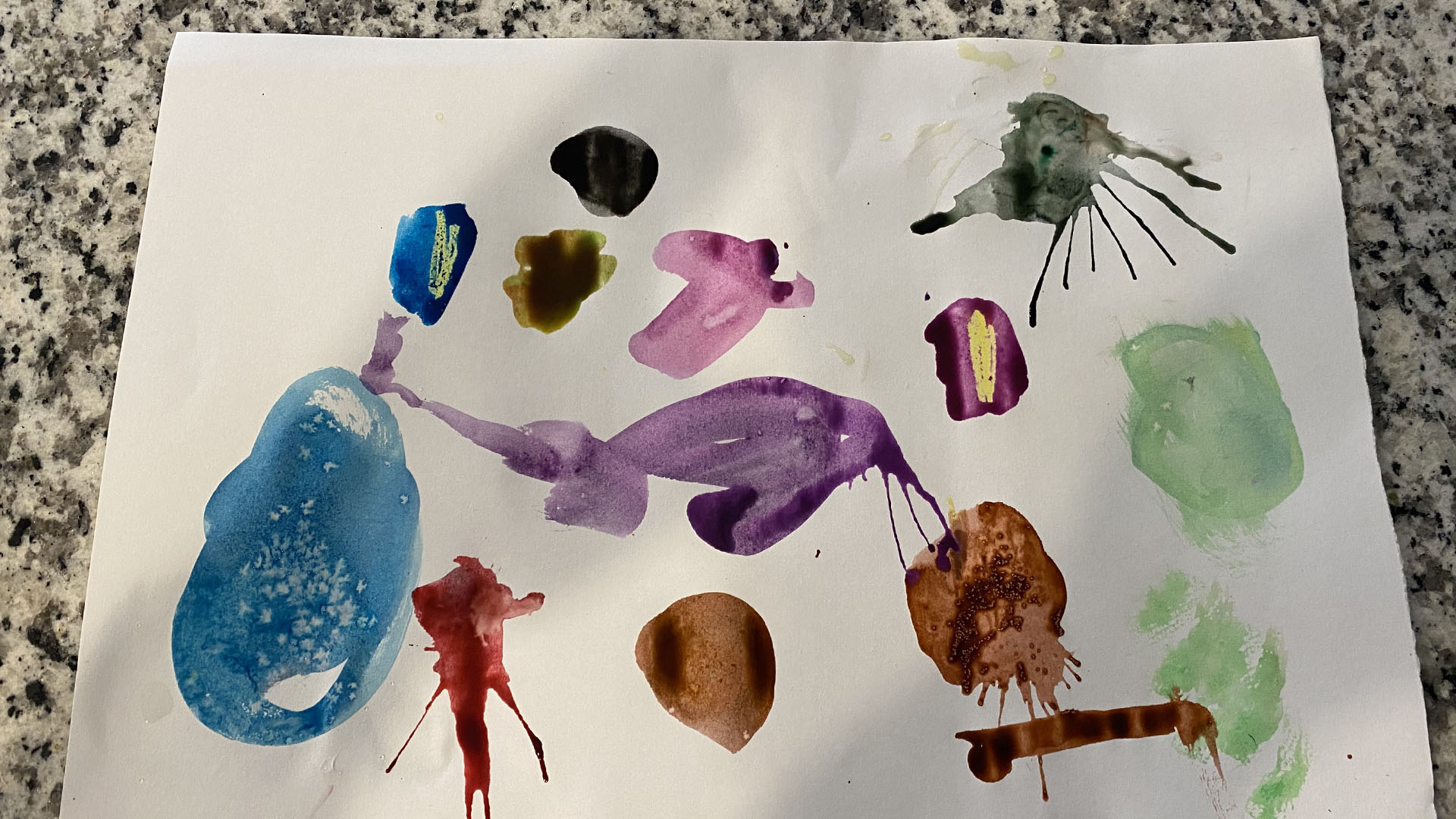 Thanks so much for sharing with us, Raquel!
Looking for more ways to spark curiosity? Check out our latest blog post, "The Power of Asking Why."
And stay tuned for our next Second Saturday event in October!
About Melodee Strong
Melodee Strong currently teaches visual arts at Franklin Middle School in north Minneapolis. She also teaches drawing and illustration courses at the Minneapolis College of Art and Design in the Continuing Education program. She has been teacher for over 20 years and has completed over 50 murals in the Twin Cities and in Jamaica, and has illustrated 9 children's books.
© Twin Cities Public Television - 2020. All rights reserved.
Read Next