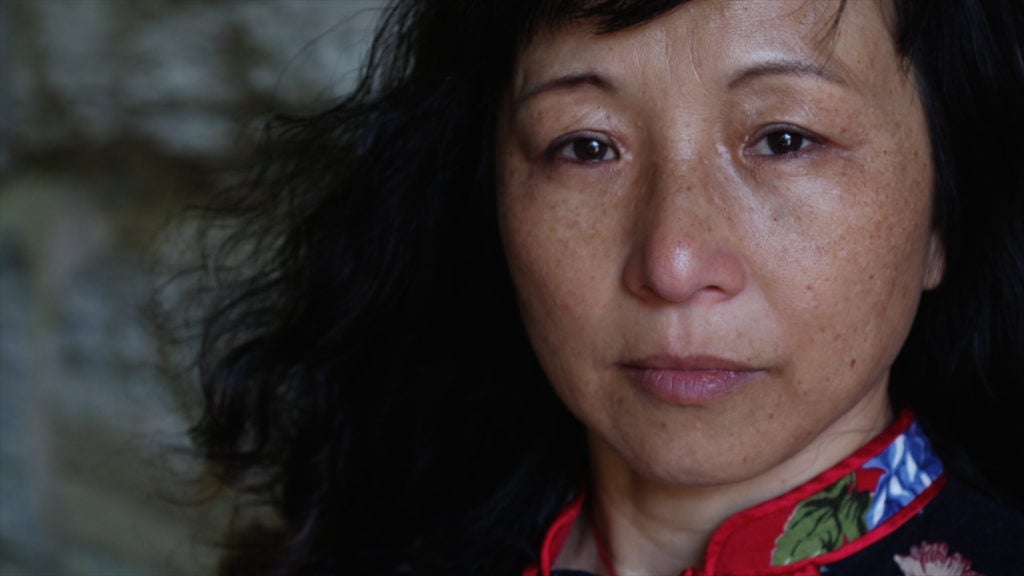 Born in Shanghai, author Wang Ping received little formal education growing up. The schools were closed by the government and books were limited to those written by the Chairman of the Communist Party of China, Mao Zedong.
As a child, Ping recalls uncovering a crate of books hidden underneath a chicken coop that contained Chinese classics as well as Russian novels and poetry and even Shakespeare's Romeo and Juliet. These books became her textbooks. And once devoured, Ping traded these books in a sort of "underground book club." In this way, she completed her elementary school and middle school education.
Ping ultimately received a BA in English Literature from Beijing University, and later a MA in English Literature as well as a Ph.D. in Comparative Literature from New York University.
In this excerpt from our interview with Wang Ping, she discusses how the writing system – whether English or Chinese Symbols – changes the very work itself.
Watch our full profile of Wang Ping on Sunday, September 24 at 6 p.m. on tpt2 to learn more about her writings as well as her multi-media project Kinship of Rivers. We'll also be releasing two additional videos of Ping reading her poems on our website after the broadcast.
Read Next