SAINT PAUL, MN (January 11, 2022) — In honor of International Holocaust Remembrance Day, Twin Cities PBS (TPT) is partnering with the Jewish Community Relations Council (JCRC) of Minnesota and the Dakotas to sponsor two community conversations with historian Rebecca Erbelding and JCRC Executive Director Steve Hunegs around "The US and the Holocaust" a film by Ken Burns, Lynn Novick and Sarah Botstein.
The first event will be held at Plymouth Congressional Church in Minneapolis, MN from 1:00-2:30pm on Friday, Jan. 27. The event is free and open to the public, though registration is required. Event registration and details can be found on the event page on TPT's website. Attendees will also be able to visit the "Transfer of Memory" photography exhibition, which illustrates Holocaust survivors living in Minnesota, in their homes, in full color.
Guests are encouraged to watch the full 3 episodes of "The U.S. and the Holocaust" before attending the conversation. "The U.S. and the Holocaust" can be found on TPT.org via TPT Passport or on broadcast throughout the month on TPT2.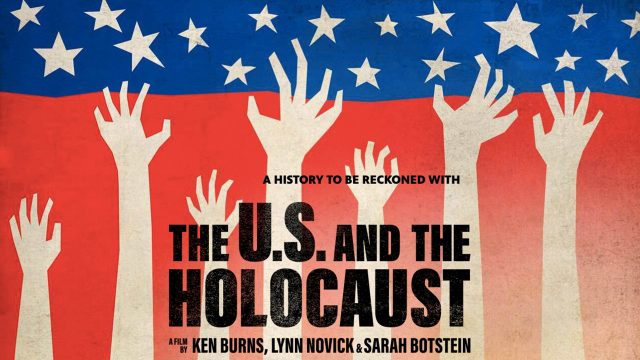 "The U.S. and the Holocaust" examines America's response to one of the greatest humanitarian crises of the twentieth century. Through riveting firsthand testimony of witnesses and survivors who as children endured persecution, violence and flight as their families tried to escape Hitler, this series delves deeply into the tragic human consequences of public indifference, bureaucratic red tape and restrictive quota laws in America.
A second community conversations will be held Thursday, Feb. 9 from 6:30-8:00pm at St. Cloud University in the Miller Center Library. This event is held in partnership with Pioneer PBS. Registration is required for this free public event. TPT's website has registration and event details, as well as information on in-person screenings of "The U.S. and the Holocaust" being held in English and Spanish in the weeks leading up to the event.
Questions should be directed to [email protected].
###
About Twin Cities PBS
Twin Cities PBS (TPT)'s mission is to enrich lives and strengthen our community through the power of media. Established 64 years ago, TPT now operates as a public service media organization that harnesses a range of media tools to serve citizens in new ways — with multiple broadcast channels, online teaching resources, educational outreach and community engagement activities reaching more than 2 million people each month. Over its history, TPT has been recognized for its innovation and creativity with numerous awards, including Peabody awards and national and regional Emmy® Awards. Find more information at tpt.org.
About Jewish Community Relations Council of Minnesota and the Dakotas
Serving Jewish communities of the North since 1939, JCRC builds relationships to fight antisemitism and bigotry; educates about Judaism, Israel, antisemitism, and the Holocaust; advocates for Jewish values and priorities; and safeguards our community. Find more information at minndakjcrc.org.
© Twin Cities Public Television - 2023. All rights reserved.
Read Next