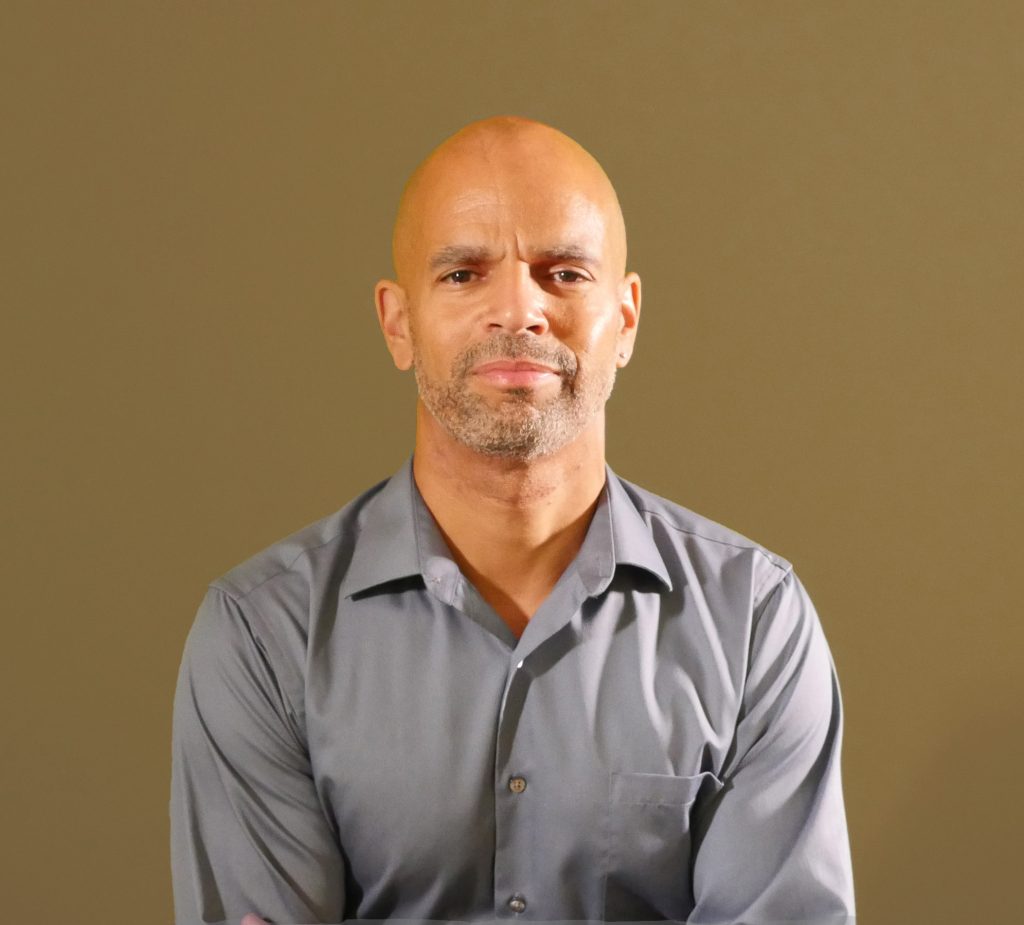 FOR IMMEDIATE RELEASE 
St. Paul, MN (August 22, 2022) — Daniel Bergin, Executive Producer and Managing Director, at Twin Cities PBS (TPT) has been named one of Pollen and AARP Minnesota's 2022 50 Over 50 Honorees. The list celebrates and recognizes Minnesotans over the age of 50 who have made significant contributions and achievements in their communities.
AARP Minnesota is an organization focused on advocating for the interests of Minnesotans over the age of fifty. Pollen is a media arts nonprofit with the mission of harnessing the power of narrative change to build towards a society that is free, just, and loving. Earlier this year, the organization asked Minnesotans to nominate leaders in arts and culture, nonprofit, business, community building, and disruptors of the status quo. Those nominations were narrowed down by a cohort of distinguished peers to the "most inspiring and accomplished leaders from across the state."
According to Pollen and AARP, Bergin was honored in the arts category as a "Narrative Weaver" for using his camera as his "'weapon of choice,' fighting back against what he calls 'the slow burn of stereotypes, criminalization, and dehumanization' of Black men he sees in media." His place on this list recognizes the "revealing layers" of his films, as well as the threads of "creativity, activism, and resilience" they showcase.
"This accomplishment should come as no surprise to those familiar with Daniel's work," says Lesley Goldman, TPT's Chief Content Officer. "Daniel has been weaving stories at TPT since 1991, producing restorative media that not only fills gaps in our knowledge of history but helps us discover our shared humanity that drives connection and stronger community. In his current leadership role, he is guiding the local content team in an innovative, multi-platform strategy that carries forward his commitment to create engaging, educational, and empowering stories with impact."
In his tenure at TPT, Bergin has worked on groundbreaking projects such as Don't Believe the Hype, Jim Crow of the North, North Star: Minnesota's Black Pioneers, Out North: MNLGBTQ History, Make it OK: Mental Illness & Stigma, and With Impunity: Men & Gender Violence. Bergin's narrative films have screened at the American Film Institute, KQED San Francisco's Living Room Film Festival, the Martha's Vineyard African American Film Festival, The Minneapolis-St. Paul International Film Festival, The Chicago International Children's Film Festival, and the Hollywood Black Film Festival.
###
About Twin Cities PBS 
Twin Cities PBS (TPT)'s mission is to enrich lives and strengthen our community through the power of media. Established 64 years ago, TPT now operates as a public service media organization that harnesses a range of media tools to serve citizens in new ways — with multiple broadcast channels, online teaching resources, educational outreach and community engagement activities reaching more than 2 million people each month. Over its history, TPT has been recognized for its innovation and creativity with numerous awards, including Peabody awards and national and regional Emmy® Awards. Find more information at tpt.org.
© Twin Cities Public Television - 2022. All rights reserved.
Read Next