This week is full of talent and drama on TPT! Get right in the middle of one of the most infamous family feuds in American history between the Hatfield and McCoy's – two backwoods families of Appalachia that waged a crude and bloody war against each other over a stolen hog, an illicit romance, and longstanding grudges in American Experience: The Feud (Sept 10).
And FRONTLINE reveals their two-year investigation that uncovers the roots and extent of a deadly Legionnaires' disease outbreak during the Flint water crisis — and how officials failed to stop it in FRONTLINE: Flint's Deadly Water (Sept 10).
Plus an all-new American Masters celebrating the colossal life and talent of one of Puerto Rico's finest – Raul Julia, as we journey from his native Puerto Rico to the creative hotbed of 1960s New York City, to prominence on Broadway and in Hollywood. (Sept 13).
And don't forget to get your groove on to the country music greats TONIGHT at 8 pm during Country Music: Live at The Ryman – A Concert Celebration hosted by Ken Burns himself, featuring performances and appearances by Dierks Bentley, Rosanne Cash, Rhiannon Giddens, Vince Gill, Kathy Mattea, Marty Stuart, Dwight Yoakam and more.

The most famous family conflict in American history, the Hatfield-McCoy feud evolved into a mythic American tale.
TPT 2 Tuesday, September 10 at 8 pm
More on TPT…
FRONTLINE
Flint's Deadly Water
FRONTLINE exposes the deadly toll from the Flint water crisis.
TPT 2
Tuesday, September 10 at 9 pm
TPT LIFE
Friday, September 13 at 9 pm
See all listings.
The Magical Land of Oz
Human
An exploration of Australia's wildlife that have adapted to live in the human environment.
TPT 2
Wednesday, September 11 at 9 pm
TPT LIFE
Sunday, September 15 at 9 pm
See all listings
American Masters
Raúl Juliá
Explore the life of a versatile Puerto Rican actor whose performances shook the world.
TPT 2 
Friday, September 13 at 9 pm
TPT LIFE
Sunday, September 15 at 12 pm
See all listings
Check out the TPT Magazine to look ahead at our great programming throughout the month.
TRAVEL SENSE
Members receive special discounts throughout the United States on hotels and car rentals. All discounts are
subject to change without notice, are valid at participating locations only, and some restrictions may apply. Go online for the full list of discounts and for more information.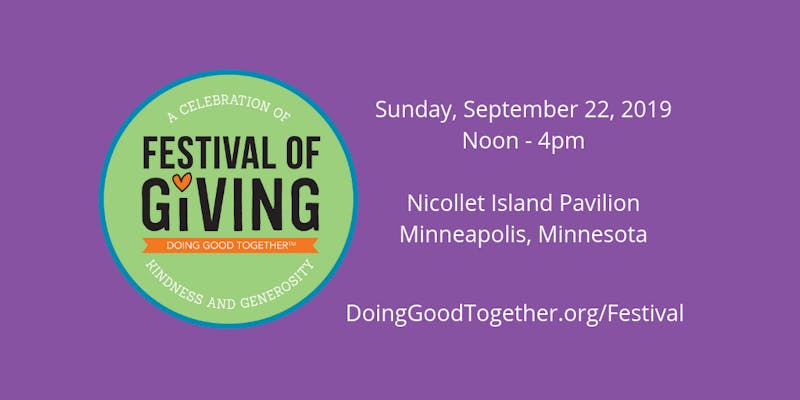 FESTIVAL OF GIVING
Festival of Giving is a one-of-a-kind event that promotes kindness, service, and community engagement. You're invited to participate in hands-on service projects, kindness activities, multicultural performances, and more!
© Twin Cities Public Television - 2019. All rights reserved.
Read Next