This week we've got some exciting premieres on TPT starting with an all-new Twin Cities PBS Original production We're in This Together featuring veterans and their families to shed light on the life-changing military deployment experience. Co-produced with Anoka County Historical Society, premiering TODAY (Aug 18) on TPT 2 and TPT MN.
We'll also be premiering an exciting NEW live special with the Downton Abbey cast TONIGHT (Aug 18), plus the Season 8 premiere of the enticing British drama Death in Paradise where we continue to follow DI Jack Mooney and his team as they investigate suspicious murders on the Caribbean Island of Santa Marie (Aug 24).
You'll also want to catch the 4-hour mini-series American Experience: The Circus (Aug 20) detailing one of the most popular and influential forms of entertainment in American History as well as Burton & Taylor (Aug 23) dramatizing the lives of one of Hollywood's hottest couples, Richard Burton and Elizabeth Taylor staring Starring Helena Bonham Carter and Les Miserables' Dominic West.

Veterans and families associated with deployments dating back to Desert Storm talk about how they coped with military deployments from home and overseas. Co-produced with the Anoka County Historical Society.
TPT 2 Sunday, August 18 at 8 am
TPT LIFE Sunday, August 18 at 8 pm
More on TPT…
Downton Abbey Live!
Join host Deborah Roberts along with cast members and creators for a celebration of the beloved series and a sneak peek at the upcoming feature film.
TPT 2
Sunday, August 18 at 8 pm
See all listings
Death in Paradise
NEW Season!
When a passenger is stabbed on the express bus to Honore, Jack and his team are baffled.
TPT 2
Saturday, August 24 at 7:45 pm
See all listings.
Looking Ahead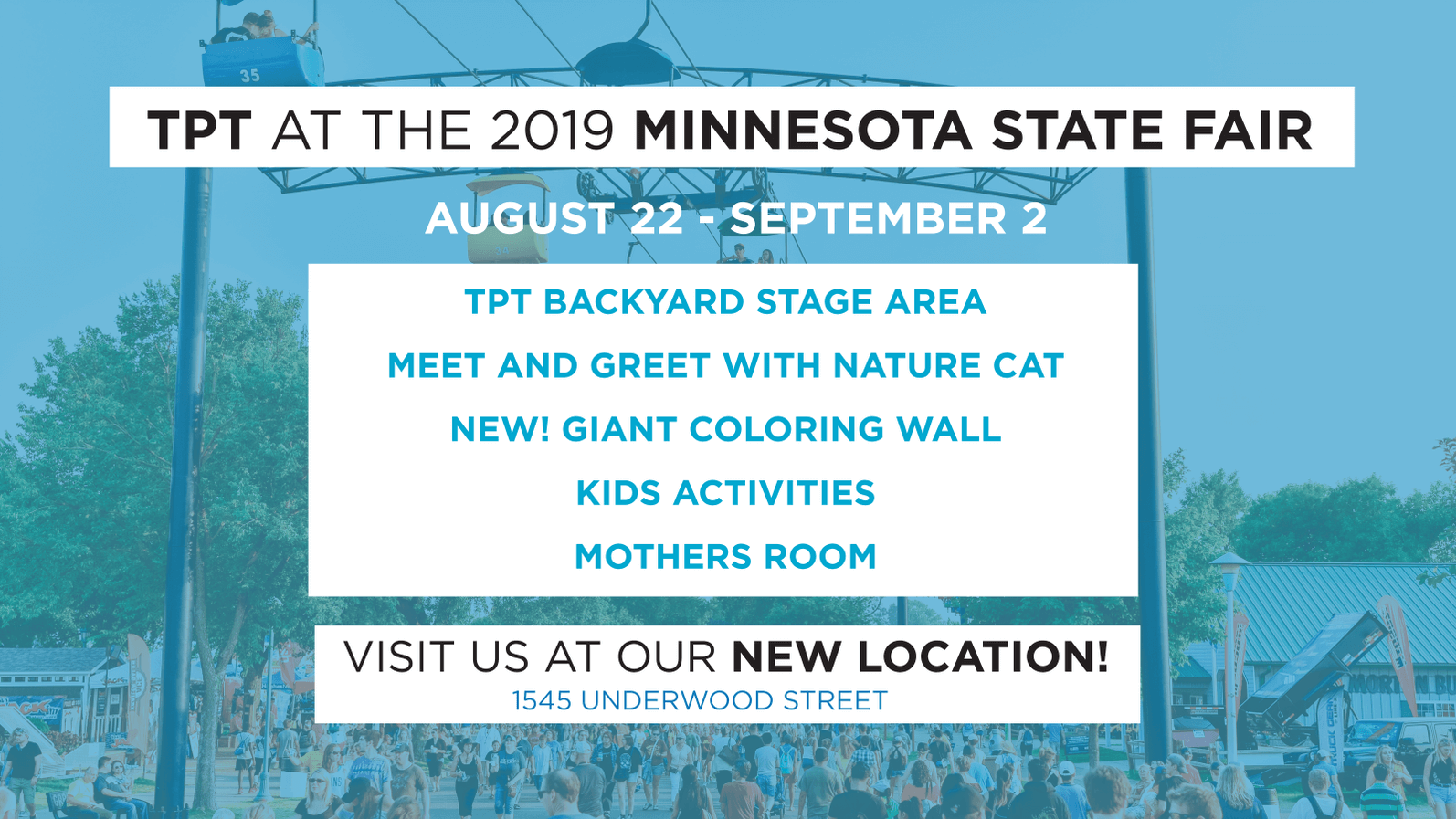 Minnesota State Fair
Twin Cities PBS will be at the Great Minnesota Get-Together all 12 days! Stop by the TPT booth for your free member gift, fun photo ops, film screenings, our NEW coloring-mural, and more!
PARK SQUARE THEATER
Present your TPT member card at the theater's ticket office or identify yourself as a member when ordering tickets by phone and receive $5 off performances.
Check out the TPT Magazine to look ahead at our great programming throughout the month.
© Twin Cities Public Television - 2019. All rights reserved.
Read Next