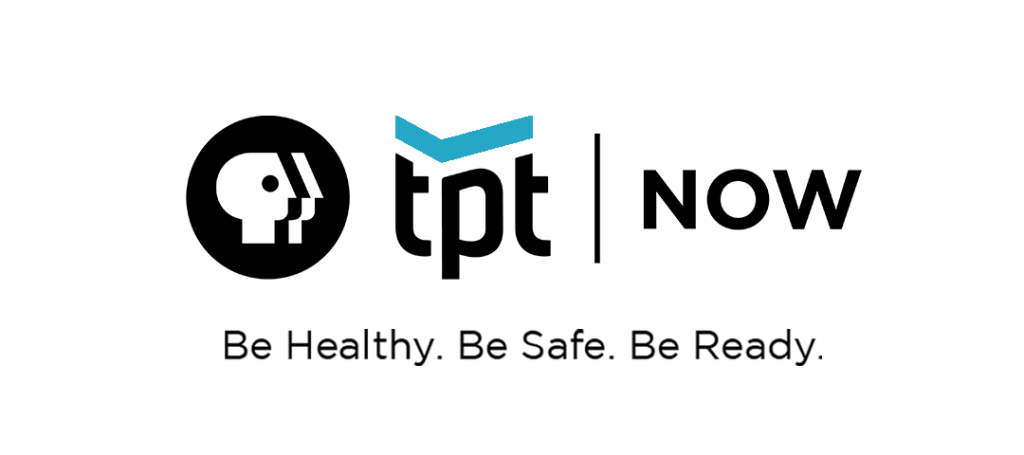 June 1, 2023 (St. Paul) – TPT NOW has doubled down on its efforts to reach more Minnesotans with health and safety information by launching a new design featuring twice as many videos, graphics, radar, and news headlines. Input from viewers, government, and cultural supporters shaped the fresh look on the automated, 24/7 broadcast and streaming service.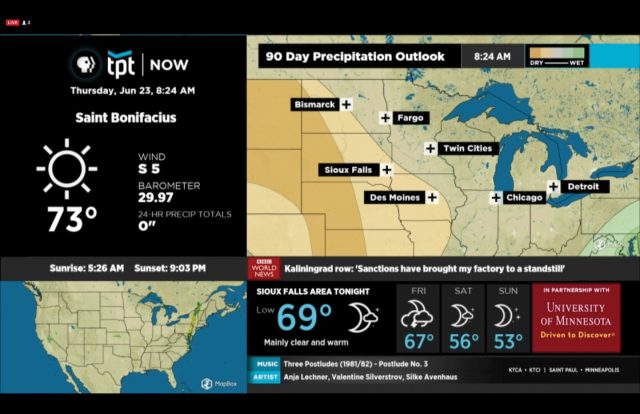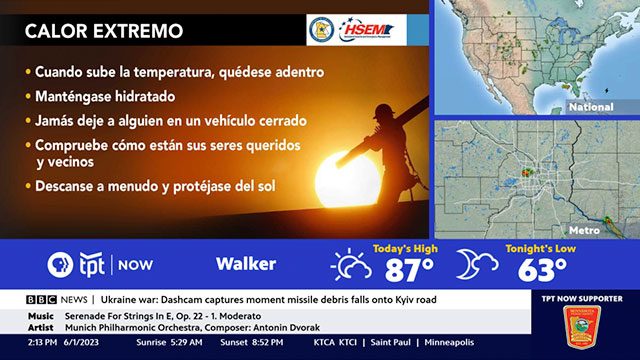 Originally launched in 2015, TPT NOW is one of six channels operated by Twin Cities PBS. By engaging communities, TPT NOW makes routine information easy to consume and presents information with cultural context for the audiences it reaches. TPT NOW is the only broadcast outlet in the country using broadcast capabilities called the Emergency Alert System (EAS) to deliver alerts and warnings in English, Hmong, Somali, and Spanish languages. 
A regional broadcast service reaching one-million households in the Twin Cities and Central Minnesota, viewers can watch TPT NOW on Channel 2.5 (over-the-air or check cable listings) or stream it at tpt.org/tptnowtv. 
© Twin Cities Public Television - 2023. All rights reserved.
Read Next