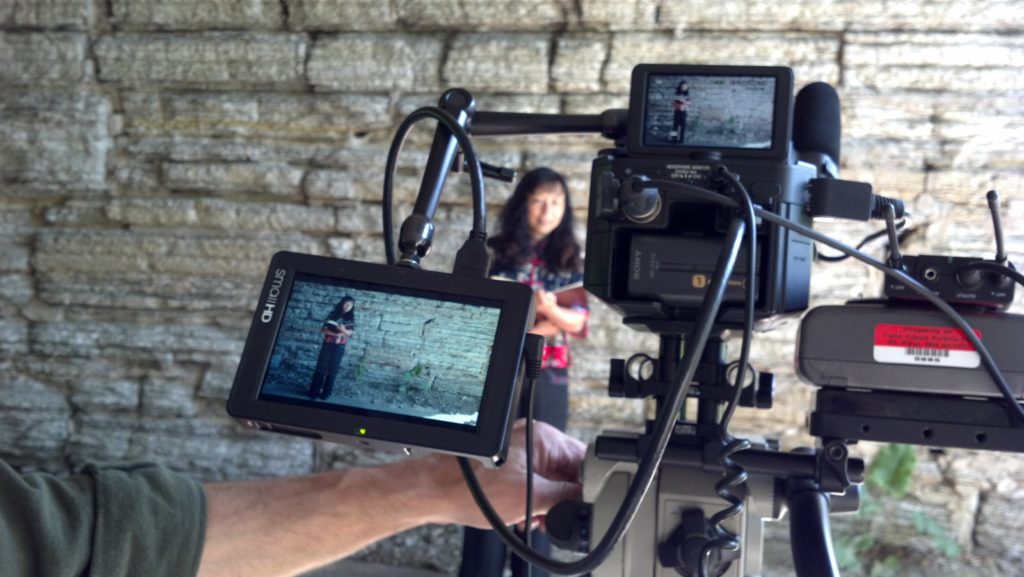 MNO shoots this week were all over the map, with Team Melin capturing woodworking with Cecilia Schiller, painter and MNO alumni Caitlin Karolczak sitting for figural painter Luke Hillestad and Cave Paper installing their work at the Grain Belt Bottling House. Team Blahnik is back from vacation and got physical with the movers of Black Label Movement and then a little more introspective with poet Wang Ping along the Mississippi. And Team Rowe finished up their field work on violinist Chad Hoopes with an interview over at MPR. In the midst of all this production, we've also been prepping for next week's studio week. The fun just doesn't stop around here and that's something we're thankful for every day!
We're also now on Instagram, populated primarily with behind the scenes action from our Director of Photography Dan Huiting. Follow 'mnoriginal' to see where Dan's going to put a Go Pro next.
Treat your mother to a new episode of MNO on Sunday, May 13, featuring TU Dance and their new dance center, Kyle Fokken's unique hybrid sculptures, the Mni Sota: Reflections of Time and Place exhibit curated by Native American artist Dyani-Reynolds Whitehawk and music from Joey Ryan and the Inks. Click here for a sneak peak and join us at 6pm on Twitter, #mnoriginal!
Links we love today:
Fuel/Friends Chapel Session #15: The Head and the Heart
On being an artist and a mother (local)
I Self Devine – Exist to Remain (local)
Rest in peace, Maurice Sendak
Overheard in preproduction: "Hide it in the cowbell."
Read Next