Dear Friend,
Families around the nation continue to struggle and cope with the senseless death of George Floyd and the violence that has erupted since. And, many of our children may be feeling scared, angry or confused about the traumatic events happening.
In light of these events, this Storyboard post will focus on supporting parents who might be looking for ways to introduce this topic with honesty and empathy. In this post you will find resources from PBS, along with other trusted sources, that might help in facilitating frank conversations about race and trauma with children of all ages.
Mr. Rogers said:
"When I was a boy and I would see scary things in the news, my mother would say to me, 'Look for the helpers. You will always find people who are helping.'" You are those helpers and we hope the provided resources offer support.
Please continue to send us comments, concerns, and questions, and feel free to share how you are approaching these difficult topics.
Thank you, neighbors.
From all of us at TPT
---
LEARNING RESOURCES & ACTIVITIES
Coming Together: Standing Up to Racism
CNN and Sesame Street joined together for a very special town hall to help children and parents deal with issues surrounding race.
The special, Coming Together: Standing Up to Racism, was hosted by CNN's Van Jones and Erica Hill, along with the Sesame Street Muppets. The special provides information and tools for families to talk to their children about racism, the nationwide protests, embracing diversity and being more empathetic and understanding.
---
Preschool and Elementary School
Racism and Violence: Using Your Power as a Parent to Support Children Aged Two to Five
Zero to Three is an organization that works to "ensure that all babies and toddlers have a strong start in life." This article gives real examples of age-appropriate ways to discuss racism with young children.
Talking Race with Young Children
In this podcast, NPR and Sesame Street collaborate to tell us how young children see race, and how to discuss race, racism, diversity, and inclusion with children.
Creating an Emotionally Supportive Home Environment
This PBS Parents article discusses ways to help children feel accepted and understood as they process ideas and emotions.
How to Teach Children about Cultural Awareness and Diversity
This PBS Parents article talks about embracing children's natural curiosity, and channeling it into productive discussions about cultural identity.
Helping Children With Tragic Events in the News
Children can sense when their parents are worried. No matter what kids know about a "crisis," it's scary for kids to realize that their parents are scared. This PBS Parents article helps caregivers and kids navigate emotions around tragic events.
---
Middle and High School
PBS Learning Media: The Death of George Floyd
Watch this PBS NewsHour clip on the death of George Floyd, then use the attached discussion questions to start a dialogue about Floyd's death, protests, and racial disparities.
The Talk: Race in America
The Talk is a two-hour documentary produced by WNET about the increasingly necessary conversation taking place in communities across the country between parents of color and their kids about how to behave if they are stopped by police.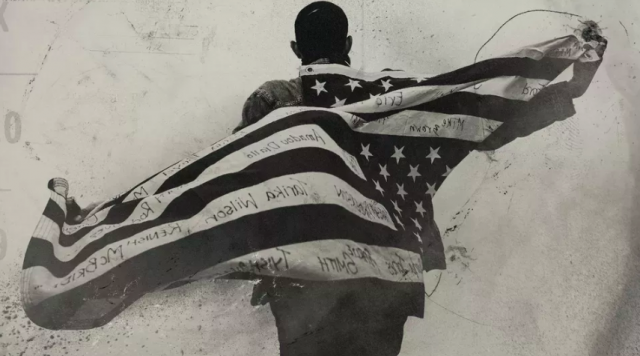 Black in America Since MLK: And Still I Rise
Explore educational materials from the series Black America Since MLK: And Still I Rise. Embark with professor Henry Louis Gates, Jr. on a personal journey through the last fifty years of black history.
Collection: Civil Rights Then and Now
This collection of resources lends context to the events and leaders that defined the Civil Rights Movement's first three decades (1954-1985). They also capture the issues and activists involved in the struggle today.
Collection: The American Experience Civil Rights
Learn about the history of civil rights in the United States. This collection includes videos and interactive lessons about topics ranging from Jesse Owens' victories at the 1936 Olympics to Freedom Riders to the Stonewall riots.
---
Book Recommendations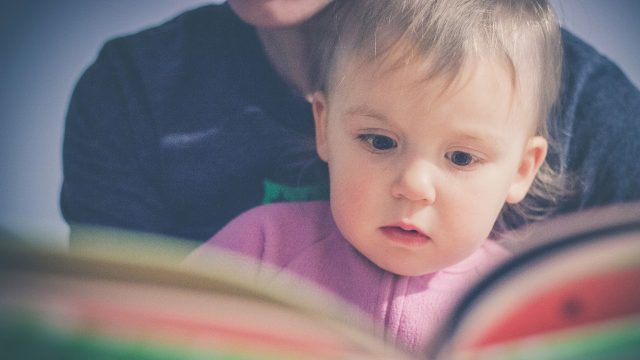 Talking to Kids About Racism, Early and Often
This book list from the New York Times can help start the conversation.
Children's Books About Race and Diversity
Children's books are one of the most effective tools to engage with young children on important issues. To encourage conversations about race and diversity with your children, check out this list of books to read together as a family.
Locate the closest library for these and more resources.
---
See recommendations from other PBS KIDS families and offer your suggestions in our Facebook group.
Visit TPT.org/homelearning for more resources.
© Twin Cities Public Television - 2020. All rights reserved.
Read Next