To celebrate the treasured traditions, history and storytelling that make the Minnesota State Fair so unique, TPT is excited to share some of our favorite State Fair gems from our archive in a series we're calling State Fair Stories. Stay tuned throughout the duration of the Fair to hear from some legendary storytellers, explore little-known State Fair history, and discover the unique traditions that make the Great Minnesota Get-Together so special!
---
Kevin Kling and a One-Way Ticket to the MN State Fair
Kevin Kling and TPT go WAY back. Kevin first appeared on Almanac as a young performer in the summer of 1985. For the past 10 years, Kevin has been a regular on TPT's public affairs program, Almanac. His stories never cease to inspire, and his personal, relatable style of storytelling makes people feel at home.
He insists that we book him for the Minnesota State Fair program that we typically shoot each year live at the MPR stage. The 2020 Fair was cancelled in 2020 due to COVID-19, and this year we're taking precautions again and decided not to shoot at the Fair.
Thankfully, we have Kevin's stories from State Fairs of the past to get us excited about his return when the time is right. Here is Kevin at the 2019 State Fair, sharing stories live on Almanac:
The Fair is a great venue for Kevin: It gives him an excuse to talk about the farmers in his family, including one of his relatives who was "as wide as he was tall. We used to say if it wasn't for the direction of his buttons, we wouldn't know if he was standing up or laying down." With Kevin, the State Fairs stories keep coming.
Want more of Kevin? Whether he's waxing poetic about the star or the Vikings, his stories have one thing in common: They stick with you. Here's Kevin sharing more State Fair lore at the 2019 Almanac live taping at the Fair:
Kevin also narrates our State Fair Stories documentary!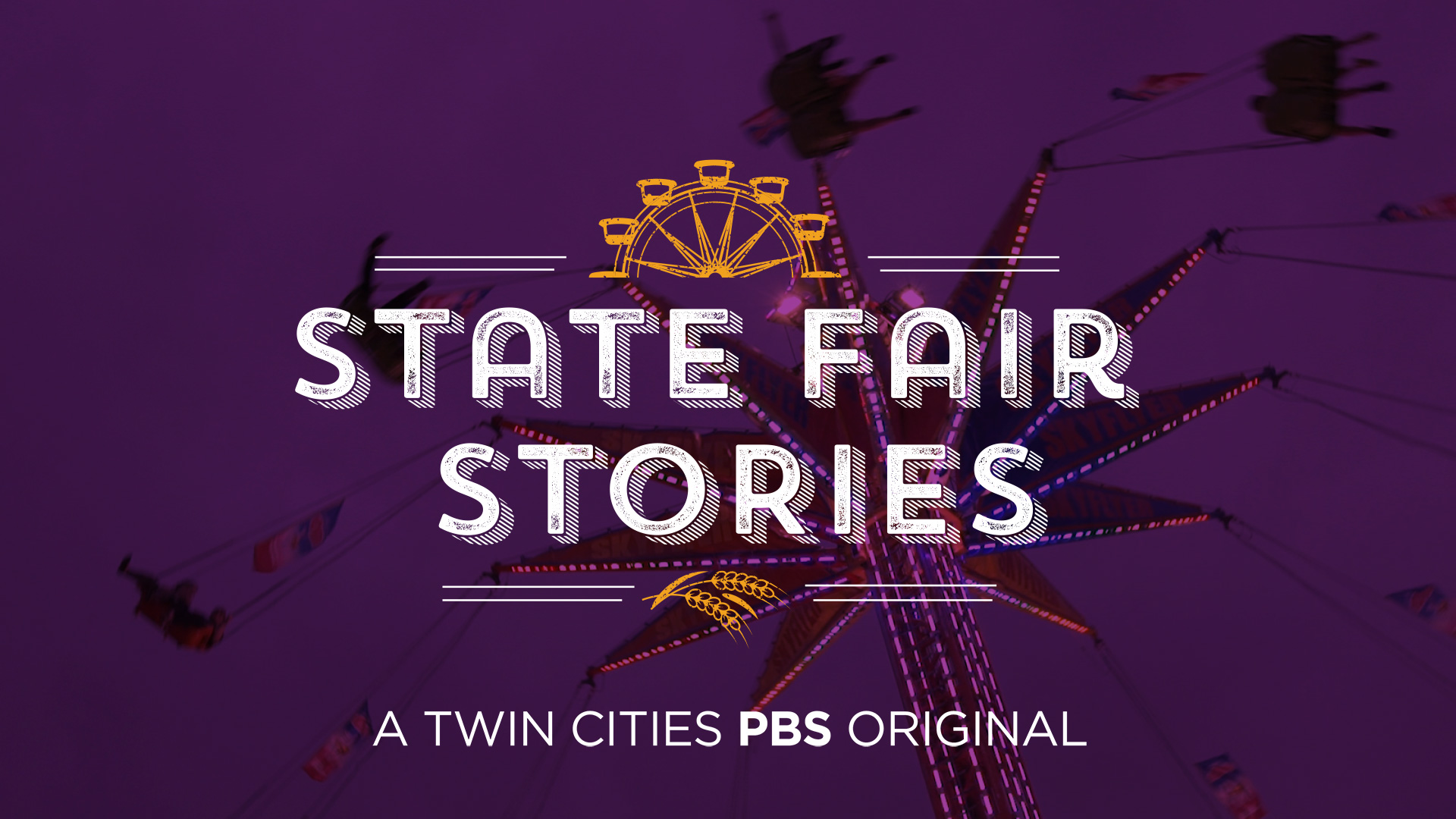 ---
State Fair Stories Series
Check out our new State Fair Stories series!
STATE FAIR STORIES SERIES
STATE FAIR STORIES: HIDDEN GEMS
Get your curds, cows, and crop art here!
---
2021 TPT State Fair Update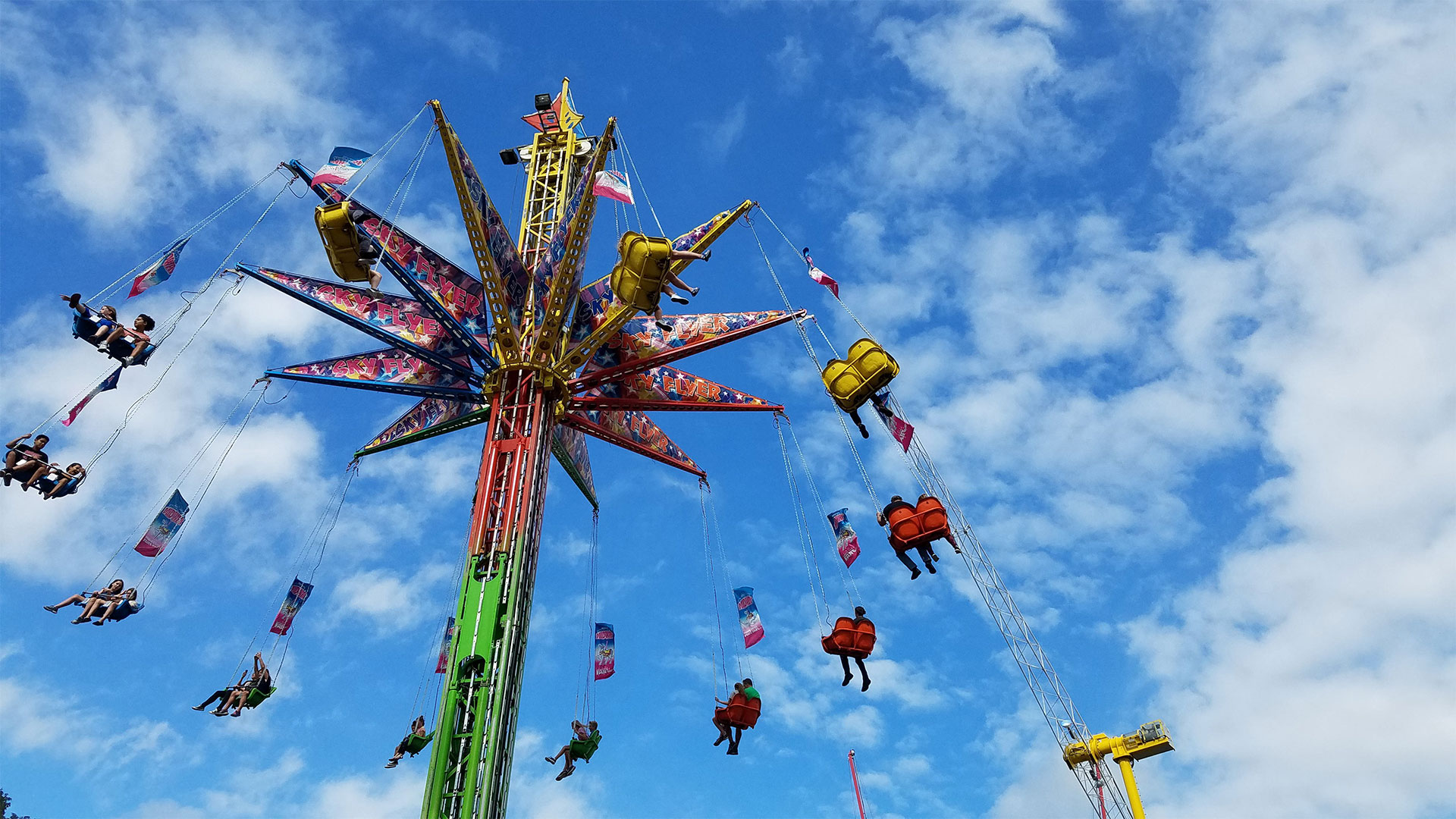 In order to prioritize safety, TPT has decided to scale back our presence at the Fair this year, forgoing our usual Almanac at the Fair live taping, activities at our booth and daily characters in the parade.
We will, however, continue to offer at our booth from 9 a.m. – 9 p.m. daily, a quiet, private parent and baby area located behind TPT's booth in partnership with Minnesota PRAMS. Our booth is located at the corner of Underwood and Lee.
We will miss the daily interactions with our members and friends, but look forward to next year when we can hopefully all join together once again. We invite you to make a donation of support and to join the TPT family by becoming a member online this year at the link below:
© Twin Cities Public Television - 2021. All rights reserved.
Read Next