Stay tuned throughout the duration of the Minnesota State Fair for State Fair Stories. Hear from some legendary storytellers, explore little-known State Fair history and discover the unique and quirky traditions and people that make the Great Minnesota Get-Together so special.
There's truly nothing more Minnesotan than the Minnesota State Fair — from butter bust carving to seed art competitions, it's a treasure trove of the quirky and crafty.
Take a look!
---
Queen of the Butter Busts
Linda Christensen is a sculptor and has been carving butter busts of Princess Kay of the Milky Way at the Minnesota State Fair for over 50 years. But this year will be her last. She is hanging up her butter-carving tools after creating one final likeness of this year's Princess Kay, 19-year-old Anna Euerle, who will sit for Christensen in a rotating cooler as she works.
A graduate of the Minneapolis College of Art and Design, Christensen has had her own line of gift cards, and has even created a bust of Conan O'Brien from bacon and white chocolate. Unlike other sculptors who use wire or wooden frames to form busts, she strips away material from a solid block, and for this reason Christensen likens her process to carving instead of sculpture. She is also the only butter carver in the nation to work with live models.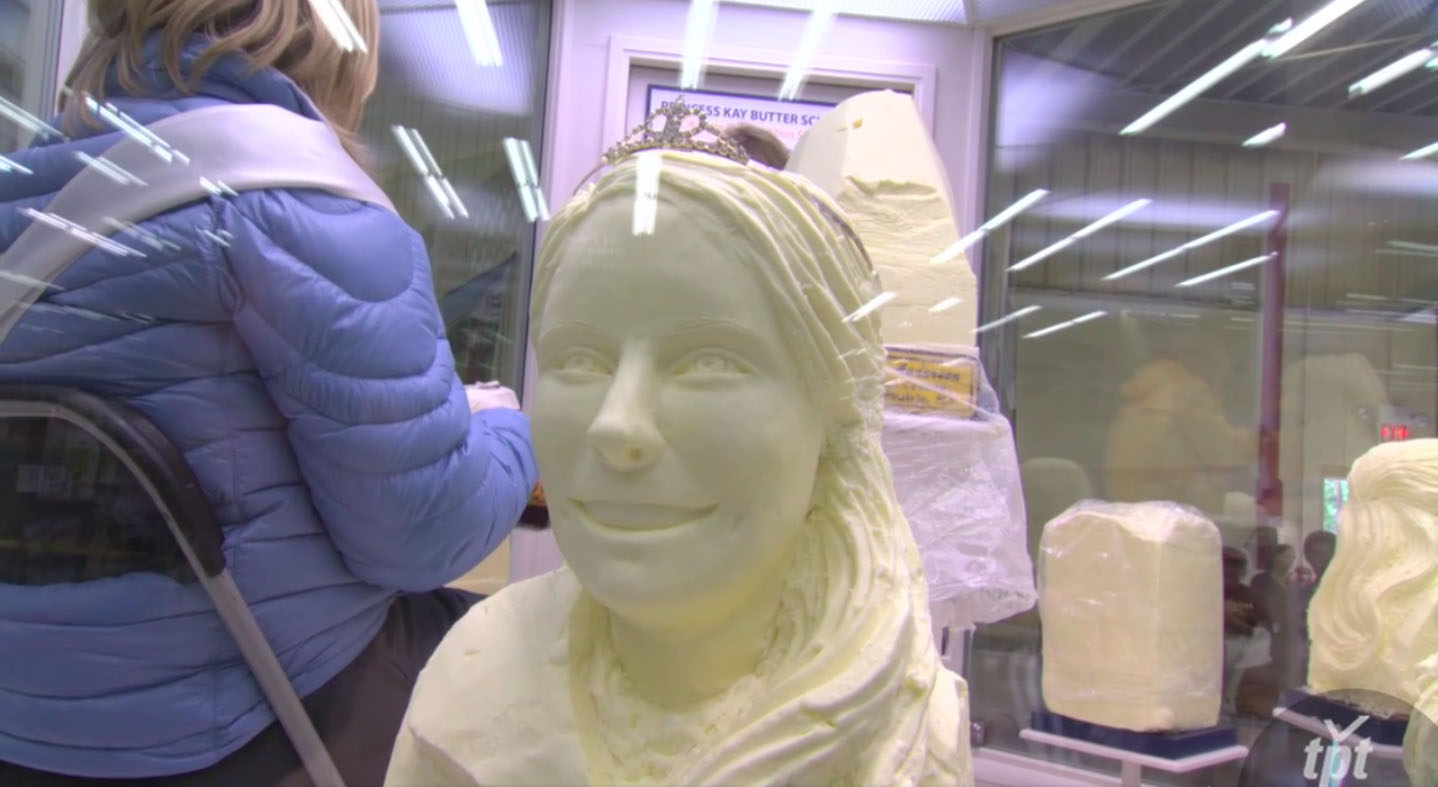 Christensen takes pleasure in helping showcase the glamour of girls who normally do not get the opportunity to be glamorous doing so much hard labor on their farms. She is proud to be part of such iconic Minnesota tradition for so many decades.
Thank you, Linda! We will miss you!
---
No One Does Seed Art Better Than Minnesotans
There's nothing more Minnesotan than the Minnesota State Fair. Unless you count the magnificent seed art that's found *inside* the gates of the Great Minnesota Get-Together. Take a peek behind-the-scenes to see how this incredibly intricate art is made.
The 2019 seed art spectacular featured a design with the one-and-only Fancy Ray McCloney. And if you don't know who that is, then allow us to make a magnificent introduction. Take a look!
---
Get Crafty! DIY State Fair Mural
In 2019, Almanac reporter and TPT illustrator, David Gillette, invited everyone to color a gigantic chalkboard mural that he created on the side of TPT's State Fair booth! The mural is chock full of all things TPT and PBS! Hundreds each day joined in the fun, and the colorful results were show-stopping! Here's a peek at what it looked like: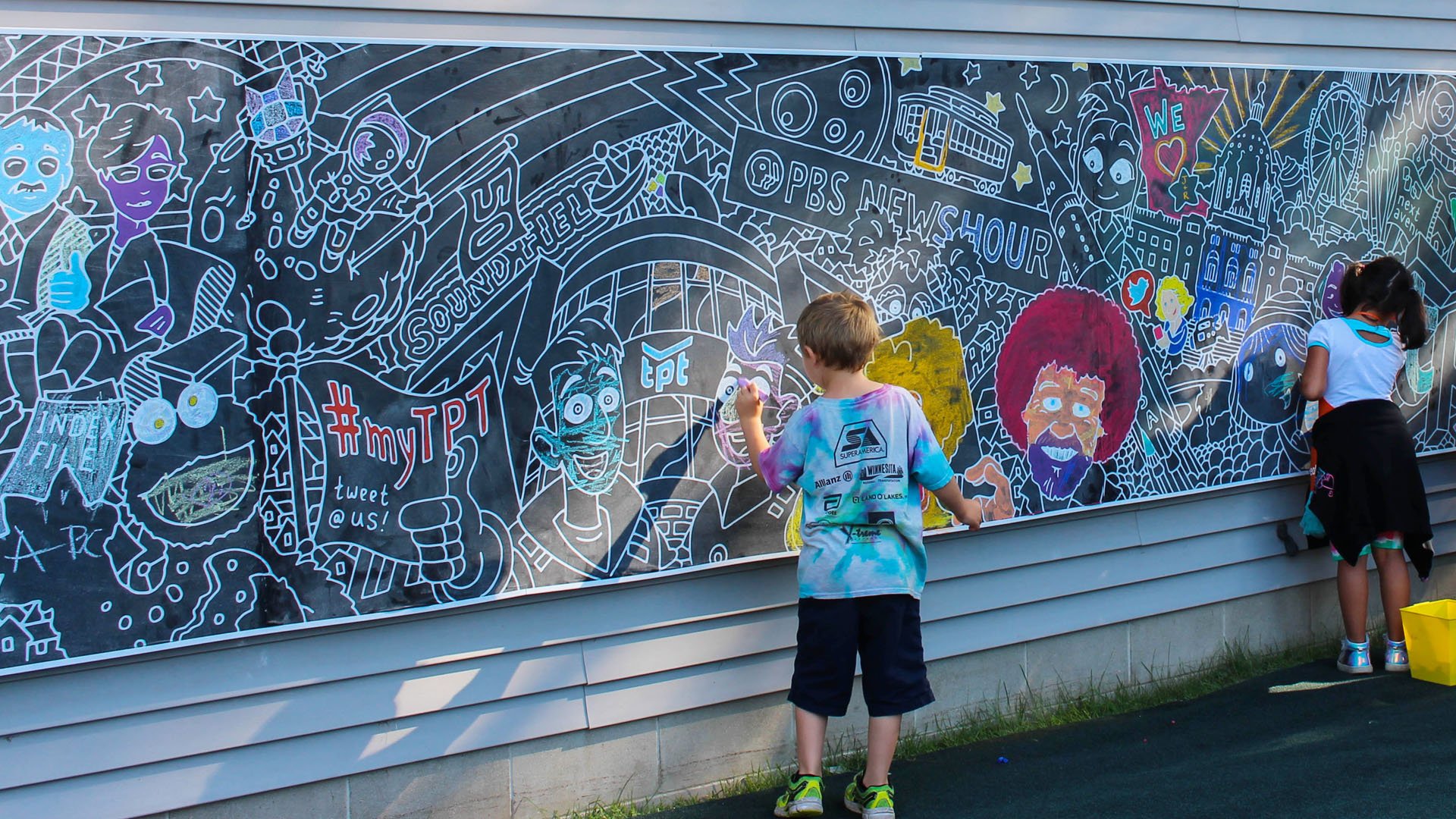 David has made this mural into printable coloring sheets so you and your family can get in on the fun right from your own home! Download the TPT Mural Coloring Sheets .pdf below, then print, color and piece them together to create your own mural to hang on your wall!
---
2021 TPT State Fair Update
In order to prioritize safety, TPT has decided to scale back our presence at the Fair this year, forgoing our usual Almanac at the Fair live taping, activities at our booth and daily characters in the parade.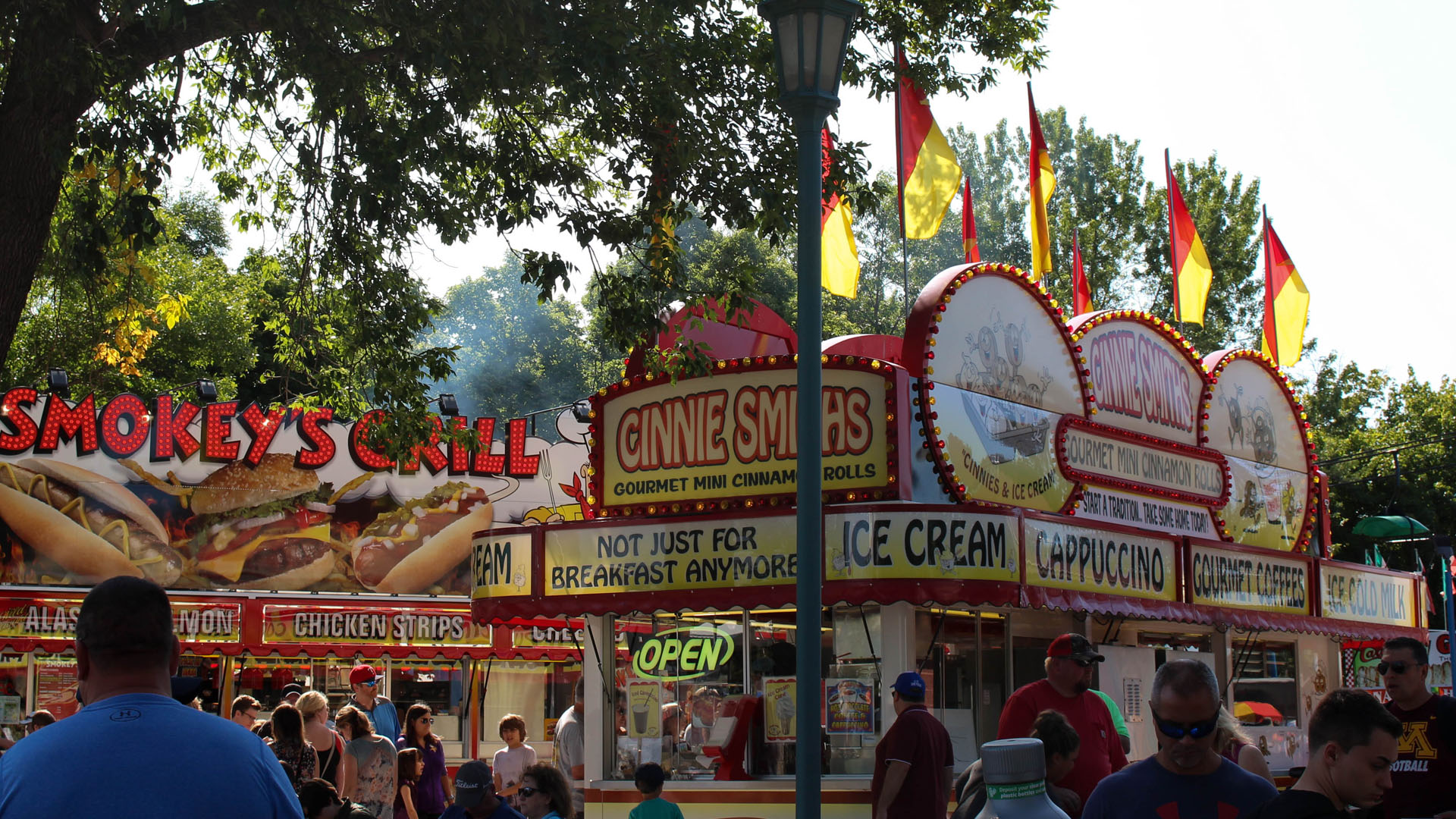 We will, however, continue to offer at our TPT booth from 9 a.m. – 9 p.m. daily, a quiet, private parent and baby area located behind TPT's booth in partnership with Minnesota PRAMS. Our booth is located at the corner of Underwood and Lee.
We will miss the daily interactions with our members and friends, but look forward to next year when we can hopefully all join together once again. We invite you to make a donation of support and to join the TPT family by becoming a member online this year at the link below:
© Twin Cities Public Television - 2021. All rights reserved.
Read Next