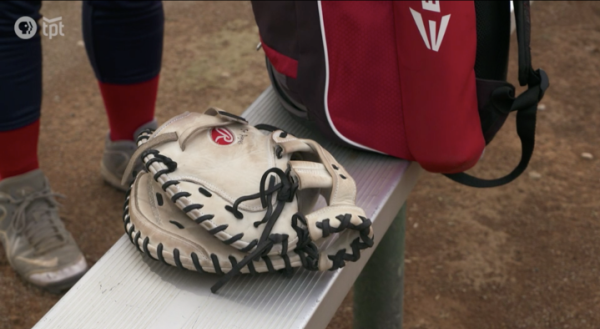 With the onset of the COVID-19 pandemic, things are odd (to say the least). One notable difference this summer is obvious.
No sports.
Our producer, Luke Heikkila, wrote a piece about this for TPTOriginals entitled, How much do you miss the sights, sounds, and routine of baseball? which encapsulates the longing many Minnesotans are feeling about this summer.
You can find even more articles and short stories from Sportstalk on TPTOriginals here.
And below, TPT has compiled some ready-to-watch sports programs to help you feel like things are the way they were – if just for a moment.
Happy viewing!
---

Becoming Big League explores how sport was changing in 1960 and how that changed Minnesota. From Olympic hockey to High School hoops, from pro-sports origins in Big Ten titles, Becoming Big League is a retro sports page come to life that illustrates how 1960 might be the most dynamic year in Minnesota Sports history.
---

Watch a new biography of the Boston Red Sox player who may have been the greatest hitter who ever lived.
---

While there has been an explosion of women participating in athletics since Title IX, only about 40% of them are coached by women. Game On: Women Can Coach explores the supporting research, dispels false narratives and celebrates female coaching pioneers. Produced with the University of Minnesota's Tucker Center.
---

Lessons of Summer provides a glimpse at how practice and game fields provide softball and baseball players opportunities to grow, learn, and focus on goals that will help them long after their playing days are over. Produced with MN Twins Community Fund.
---

Forty percent of all sports participants are female, yet women's sports receive only 4% of all sport media coverage and female athletes are much more likely than male athletes to be portrayed in sexually provocative poses. To highlight why this matters and address these disparities, this groundbreaking documentary uses research-based information to examine the amount and type of coverage given to female athletes.
---

In 1982, boxing fans tuned in for a championship bout between Ray "Boom Boom" Mancini of Ohio and South Korean fighter Duk-Koo Kim. It was a 14-round slugfest — afterward, medical concerns about the brutality of boxing mounted, and the sport's foothold in mainstream American culture began to slip. Today, with concerns over concussions in football growing, will football suffer the same fate?
---
Find even more sports-centered content on tpt.org and on TPT Passport.
© Twin Cities Public Television - 2020. All rights reserved.
Read Next