Join us for all new episodes starting Monday, March 29 on TPT 2 at 8am & 2pm.
HERO ELEMENTARY is a school for budding superheroes, where kids learn to master their innate powers, like flying and teleportation, while exploring science along the way.
"We have carved out a unique hero universe for young kids that uses all the excitement of the superhero genre to empower them to solve problems by actively doing science," said Carol-Lynn Parente, Co-creator and Executive Producer of HERO ELEMENTARY.
"Our kid heroes are a diverse team, still learning how to save the day, and the excitement for the audience is finding out the Superpowers of Science are powers anyone can use to solve a problem and be a hero."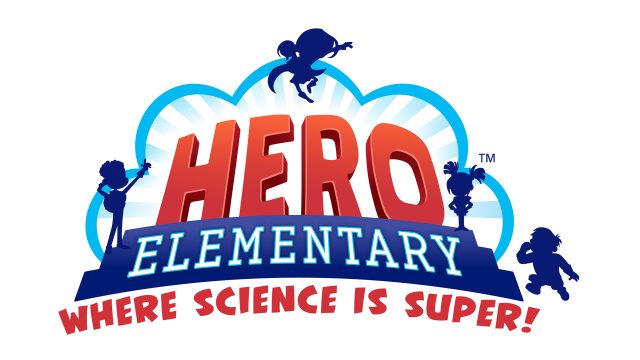 We chatted with the team at TPT that created the show to find out more:
What can kids learn from the Hero Elementary show and games?
There's so much to learn at Hero Elementary! Through the show, games, and apps, kids can learn science information and engineering design. And kids can discover the Superpowers of Science! Real scientists and engineers use these powers in their work. And, guess what? Everyone has these powers! Kids can use the Superpowers of Science every day. Things like asking questions, investigating, testing out new ideas, predicting what will happen, sharing what you know, and getting more information.
Sparks' Crew uses the Superpowers of Science in every episode of Hero Elementary. And kids can practice using the Superpowers of Science in Hero Elementary games and in real life. In Hero Elementary, kids can also learn about teamwork and how to keep trying even when faced with setbacks. So put on those hero capes and join in the fun!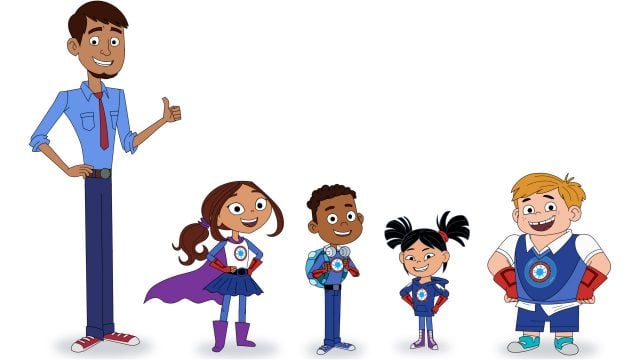 How can gaming help kids learn?
Kids love to learn. And digital games are a great, fun way for kids to learn! Games give kids memorable learning experiences with challenges – "hard fun" – that allow them to control the situation while they work to reach a goal. Kids can use their imagination and curiosity in games. Games help kids try out their new ideas in a safe environment. At Hero Elementary, our goal is to give kids a polished and entertaining game experience that stays with them even after they stop playing.
What do you hope families can get out of Hero Elementary and the associated learning resources?
Hero Elementary is great for family fun and learning. Hero Elementary encourages kids and adults to explore together, using the Superpowers of Science. Science is about asking questions about the world around us. Just like scientists, families can use teamwork to find answers and solve problems. At Hero Elementary, Mr. Sparks teaches that mistakes are part of learning. Just keep trying!
Check out PBSKIDS.org, PBS Kids for Parents, and PBS LearningMedia for Hero Elementary learning resources you can use at home. Also visit the app store for Hero Elementary apps, including Operation Investigation.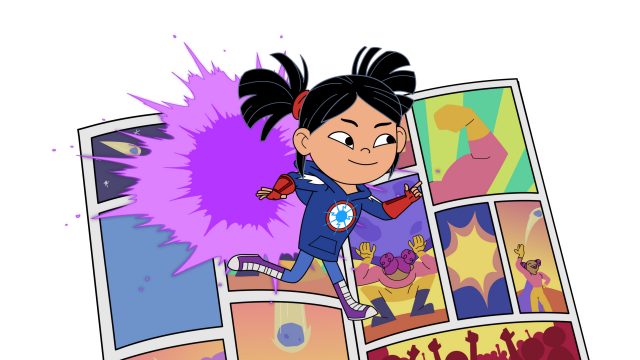 Do you have a message of hope to share for families who are helping kids learn from home during this time?
Dear Families, you are heroes! Here at Hero Elementary, we appreciate you! And you are not alone, we are here for you! The idea that "parents are kids' first and most important teachers" has never been more true than it is now. As parents, grandparents, and family members, we know how hard this has been! And we hope that Hero Elementary can inspire you and your kids to stay curious, work together, and make a difference in your neighborhood. Stay tuned, we are here for you.
Don't miss all new episodes
Monday, March 29
TPT 2 at 8am & 2pm, TPT PBS KIDS 24/7 Channel at 7pm
---
Hands on Activities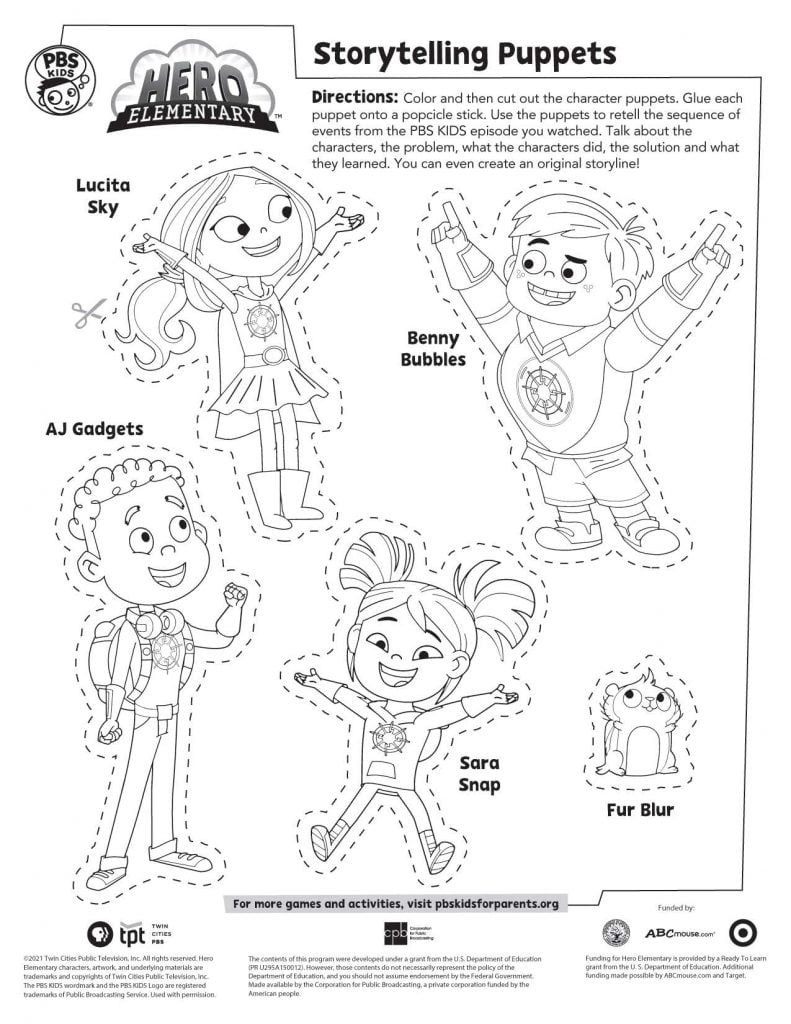 Hero Elementary Puppets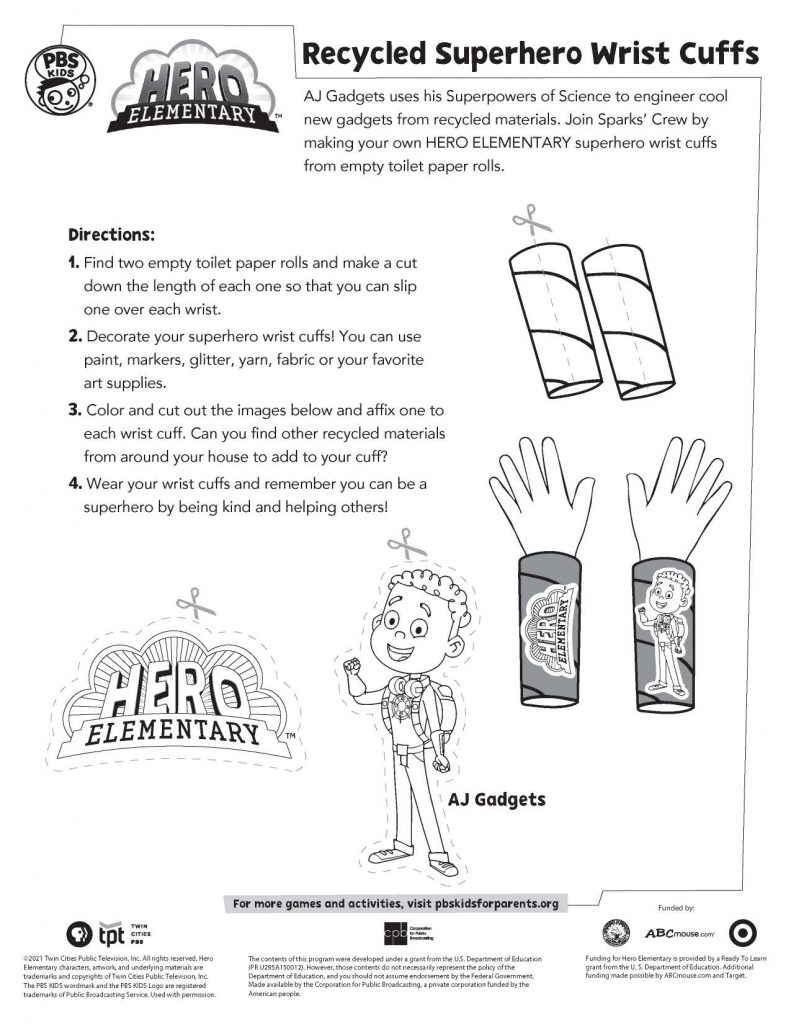 Superhero Wrist Cuffs
---
More fun and games to explore:
© Twin Cities Public Television - 2020. All rights reserved.
Read Next