By Kaomi Goetz | Almanac
Noel Gomez has always liked the winter. The Mexico native has spent every one of his 24 years in the United States since he arrived at age 1. Minnesota's long and bitter winters don't typically discourage him. But this year, he's been particularly anxious.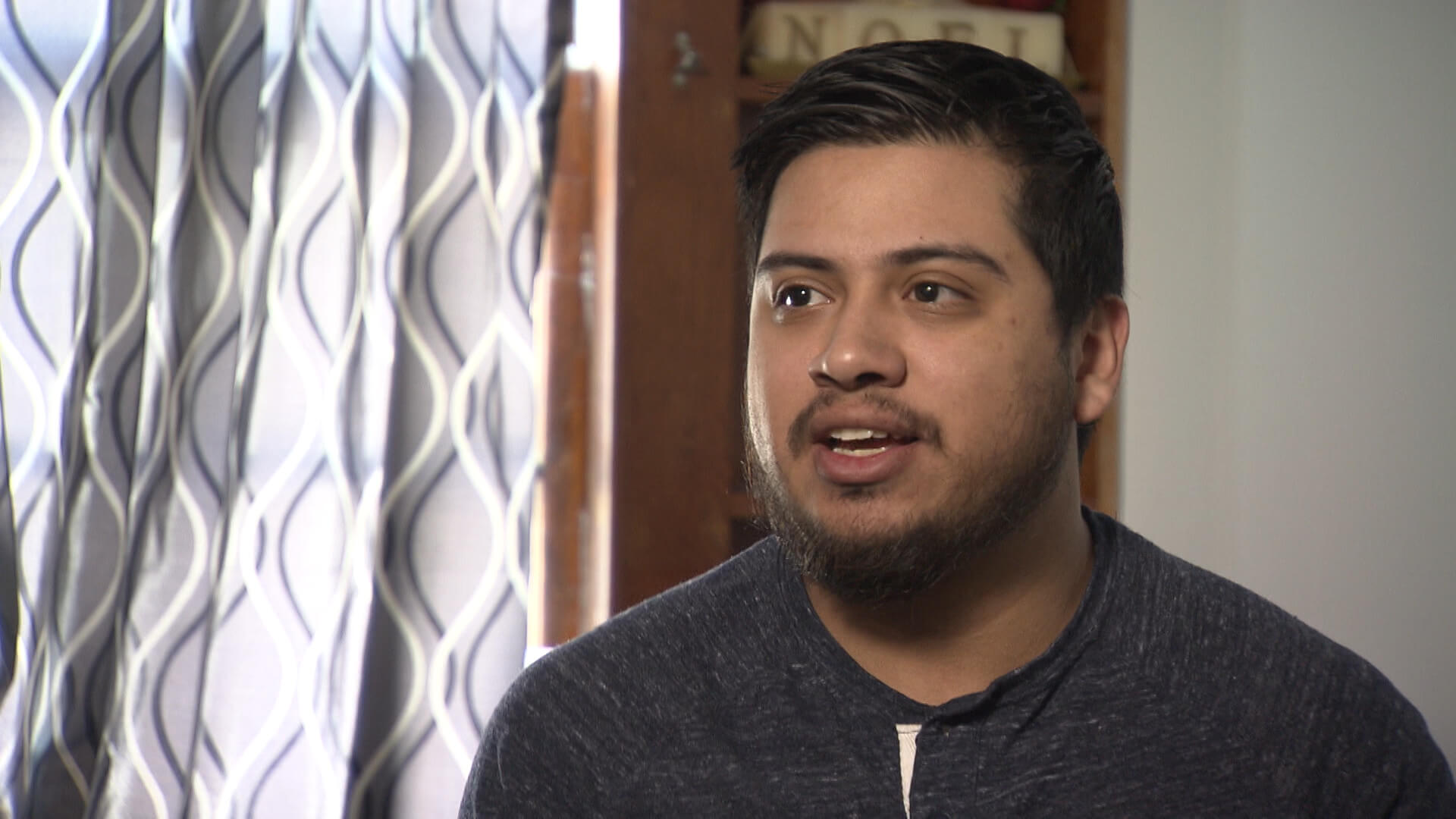 "We're Americans, we grew up here, this is all we know," he said from his home in St. James, Minnesota–population 4,600–where he lives with his parents who are undocumented immigrants. "I just want a chance to show who I can be here in the U.S., just give me that chance."
But that opportunity is now in limbo. President Donald Trump cancelled the Obama Administration's Deferred Action for Childhood Arrivals program, or DACA. DACA gave temporary relief from deportation to people brought to the United States as undocumented minors.
Not a path to citizenship, the executive order by then-President Barack Obama conferred two-year work permits and gave some hope to the more than 700,000 so-called "Dreamers" and their allies, who had pushed for more permanent status under the Dream Act.
Decisions by federal judges in California and New York have effectively kept DACA alive, for now. The Supreme Court has declined to take up the matter, and instead told the Trump administration to take its case to federal appeals court.
This allows renewals for DACA recipients to go forward. But there's no guarantee for how long.  And that makes Gomez nervous.
"I would say it would be a big blow to take the DACA away from DACA recipients," he said. "Because a lot of us do deserve it."
Can Dreamers serve?
Gomez currently works in construction with his father, also a native of Mexico. He wants to enlist in the military, ideally in the Army. He thinks it could help him and his family and provide some structure to his life. But when Gomez went to a nearby U.S. military recruitment center in Mankato, Minnesota, he was discouraged by staff from even applying, he said.
"There is currently no recruiting process for DACA individuals," Pentagon spokesman Maj. Dave Eastburn wrote in a statement.
DACA advocates say there's a lot of uncertainty. "And that's combined with fear," said Julio Zelaya, of ACLU of Minnesota's Greater Minnesota Racial Justice Project. "Fear of the future… We don't know where DACA will stand, where it will go, thus DACA recipients won't know where their lives will be."
Some worry that providing the government with exhaustive personal information could be transformed into a deportation list. Zelaya said a continuance of the program, or better, a pathway to citizenship, could provide stability not only for the recipients, but also for their communities.
"It also impacts the community as the whole," Zelaya said. "DACA has a positive effect especially in rural communities, who have had people who weren't able to open bank accounts or fully go to school or apply for financing and advance their lives, now can."
Many Latino immigrants have settled in rural communities in states like Minnesota, which offer hourly work at factories and in agriculture–where DACA advocates say openings are often left unfilled by Americans who don't want to do the work.
Wondering what's next
The effect of a DACA decision could ripple through small towns like St. James, where Latino kids make up more than a third of its public elementary school. St. James resident Helen Camacho grew up in the town after coming to the U.S. from Mexico when she was 7.
Camacho, now 19, said she realized early on that she needed to keep a low profile in school.
"Other kids would be like signing up for things and I couldn't," she said. "And I didn't want to because I wasn't sure if I can. And I didn't want to ask the teachers because I wasn't sure if you're really going to help me or call the police."
Camacho's DACA status has allowed her to continue her education. Now a student at South Central College in Mankato, Minnesota, 45 minutes from her home, she also holds a full-time job at a meat packing factory and has a job on campus.
DACA recipients aren't eligible for federal loans and other financing available to people born in the U.S., although Camacho's school does offer some assistance to DACA recipients.
Camacho needs to work to help support her family and pay for college, though it comes at a cost. She's had to reduce her coursework to handle other obligations. Not able to make any future plans, Camacho said she's trying to live day-to-day.
"I'm still working on my faith because with everything's that still happening, they keep building us up and put us back down again," she said. "And I'm trying to stay neutral right now because I don't know what to do with all these feelings."
Camacho said she'd like to one day work with kids, possibly as a pediatric nurse.
"They're so innocent and happy," she said. "Some kids go through so much and yet they can still smile."
---
Kaomi Goetz is a reporter for Almanac covering Greater Minnesota for TPT Twin Cities PBS. Her work is made possible with support from the Otto Bremer Trust.

     This article originally appeared on Rewire.
© Twin Cities Public Television - 2018. All rights reserved.
Read Next