We are excited to announce that from September 2021 to Spring 2023, nearly 3,000 episodes of your favorite shows will be made accessible for TPT members to stream with TPT Passport via the free PBS Video App.
Expected future releases—which include additional food and travel titles, home and gardening series, documentary specials, public affairs programming, as well as drama and concert performances—are planned for late November 2021, March 2022, June 2022, August 2022, late November 2022 and March 2023.
Take advantage of this unique member benefit today and start streaming with the PBS Video App.
Check these shows out with TPT Passport by signing online or by using the PBS Video App on Apple TV, Roku, Amazon Kindle & Fire Stick Chromecast, or Android TV.
Happy viewing!
---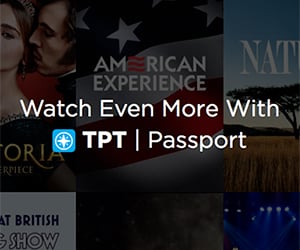 Stream Your Favorite Shows Now
TPT Passport is a member benefit that gives you extended access to an on-demand streaming library of PBS and TPT shows, including full seasons of many favorites like
Downton Abbey
,
Atlantic Crossing
,
World on Fire
, and many, many more. Make a qualifying donation so you can start enjoying TPT Passport on your computer or with the
PBS Video App
on your favorite streaming device, mobile device or Samsung smart TV!
---
SPOTLIGHT:

Frankie Drake Mysteries Season 4
From the wilderness to the world of high society, from an underground cabaret to a candy factory, Frankie Drake and Trudy Clarke investigate murders, kidnappings, heists and poisonings. Morality officer Mary Shaw snoops through police files and hears non-civilian discussions, while Flo Chakowitz lends a hand with autopsy reports, science experiments, and her newly acquired medical skills.
Watch now on TPT Passport.
Become a member today and start watching on TPT Passport.
---
RECENTLY ADDED:
---
Drama & Arts

Call the Midwife: Season 10
The midwives are back with new trainees, new challenges, and romance is in the air. Stream with TPT Passport before it airs in October. New episodes will be released every Friday.

Guilt on Masterpiece
Will brothers Max and Jake get away with murder? Or will their guilt catch up with them?

All Creatures Great and Small: Between the Pages
Get to know the cast and creators of the hit series based on James Herriot's beloved books. Savor the best moments from the first season, including Dame Diana Rigg in her final role as Mrs. Pumphrey, and look ahead to what might happen in Season 2.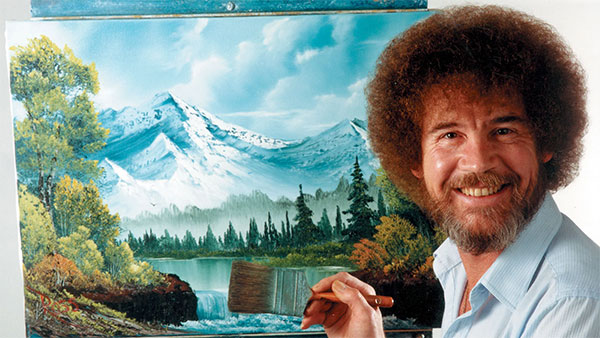 Best of Joy of the Painting
The late Bob Ross delights and encourages the painting hobbyist. The soft-spoken Ross paints natural scenes, including his trademark "happy" clouds, mountains and trees, while soothingly offering words of encouragement to those painting at home.
---
Music

In Their Own Words: Chuck Berry
Take a riveting ride on the Chuck Berry train exploring the life, the legend, the music, and the man who is regularly credited as the father of rock and roll. We will meet the family who loved him, the players who were there for the rise, and the stars who bow to his inspiration and credit him for their own success.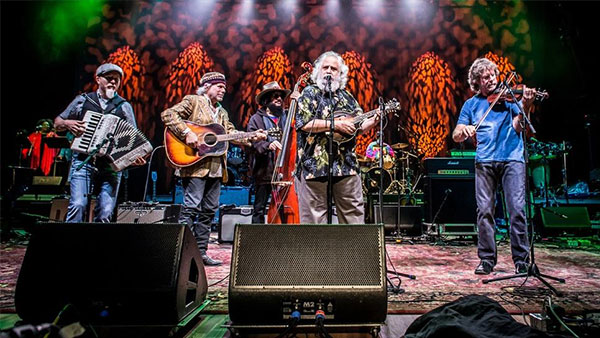 Dear Jerry: Celebrating the Music of Jerry Garcia

This concert event, filmed at Merriweather Post Pavilion in Columbia, Maryland in 2015, honors one of the most influential musicians of our time and features performances by Phil Lesh & Communion, Bob Weir, Mickey Hart, Bill Kreutzmann with Billy & the Kids, Jimmy Cliff, Peter Frampton, Los Lobos, and others. Songs include "Uncle John's Band," "Fire on the Mountain," "Touch of Grey," and "Ripple."
---
Independent Films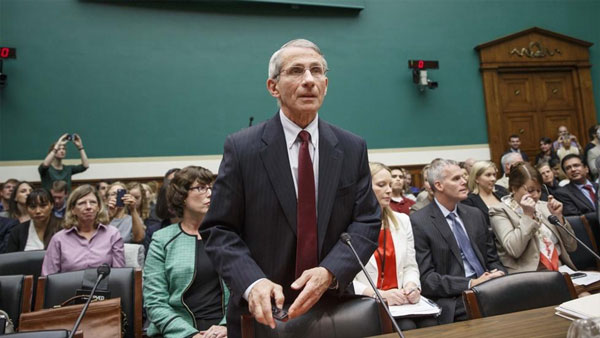 Fauci: The Virus Hunter
This hour-long documentary provides an in-depth look at Dr. Anthony Fauci's life story by shedding light on the significant discoveries made during his esteemed career. Informative and engaging on-camera interviews coupled with compelling images and videos archived by the Associated Press give an expansive view of the true depth of his contributions and service to this country and the world.
---
Science & Nature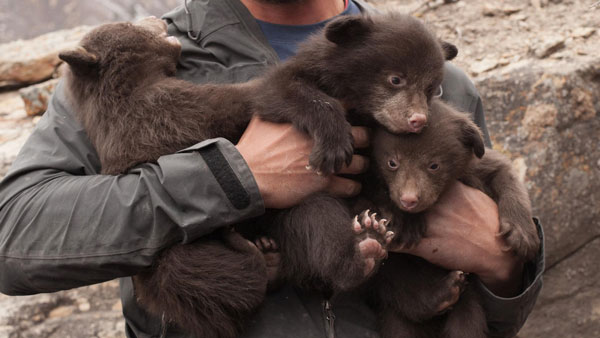 Bears of Durango
An adventure-filled exploration of conservation science, BEARS OF DURANGO embeds with a dynamic team of wildlife researchers tasked with conducting a black bear study in Durango, Colorado. This program invites viewers to consider their own regions and backyards, and how they can better cohabitate with the wildlife around them.
---
History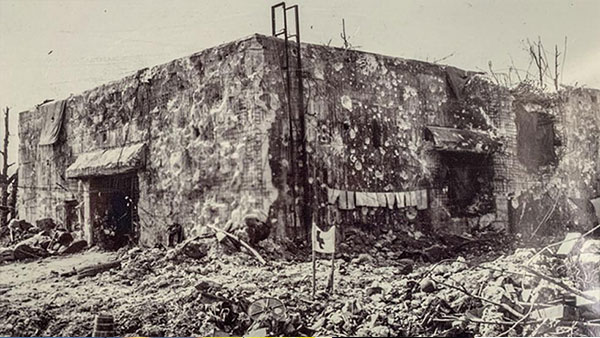 1st to Fight: Pacific War Machines
On the Pacific island of Guadalcanal in 1942, the famed 1st Marine Division — the oldest, largest and most decorated division of the U.S. Marine Corps — defeated Japanese forces in a turning point of WWII. 1ST TO FIGHT: PACIFIC WAR MARINES, narrated by actor Jon Seda, documents the experiences of 1st Marine Division veterans who took part in the historic fight.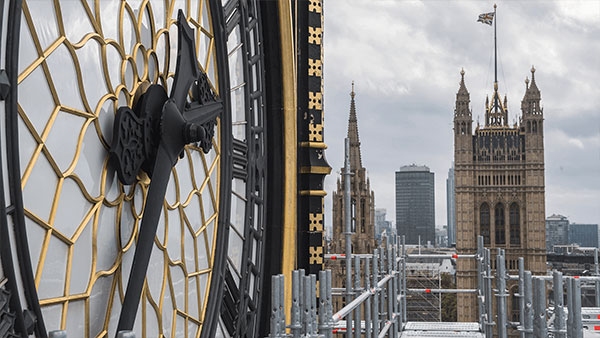 Big Ben: Saving the World's Most Famous Clock
Watch the massive restoration of London's iconic clock tower in progress since 2017. Every step of the repair revealed new discoveries and new challenges, perhaps none more formidable than proceeding under Covid protocols.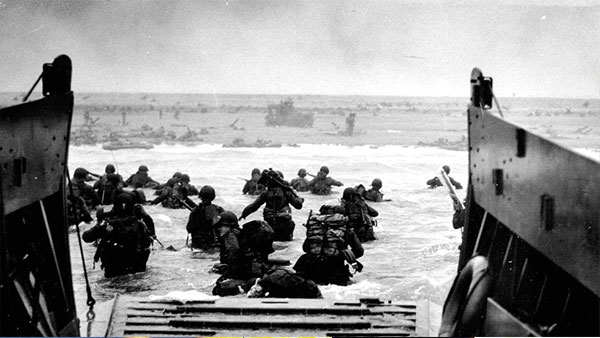 Day of Days: June 6, 1944
On June 6, 1944, thousands of Allied servicemen landed on the shores of northern France, tasked with liberating western Europe from Nazi tyranny. To commemorate the 70th anniversary of the Normandy landing, four D-Day veterans gather at the famed Museum of World War II outside of Boston, Mass. to share their experiences from that fateful "Day of Days."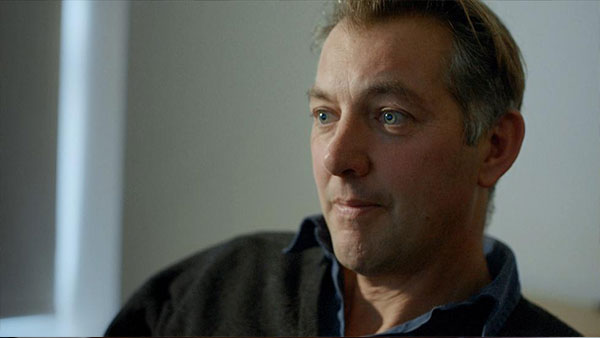 Lost Home Movies of Nazi Germany
Delve into the private collections of Germans, both civilian and military, who recorded the dawn of an empire that they thought would last a thousand years. These rolls of film reveal a different side of Hitler's Third Reich- both at home during peacetime and on the front lines of the war.
---
Cooking
America's Test Kitchen From Cook's Illustrated
Take a common-sense, practical approach to solve everyday cooking problems and save time and money. Bridget Lancaster and Julia Collin Davison lead a team of dedicated test kitchen cooks to reveal the basics of foolproof home cooking while preparing dozens of exhaustively tested recipes.
Cook's Country

Features the best regional home cooking in the country and relies on the same practical, no-nonsense food approach that has made Cook's Country magazine so successful.
Cook's Country
is where family-friendly recipes from every corner of America are reimagined for home cooks everywhere.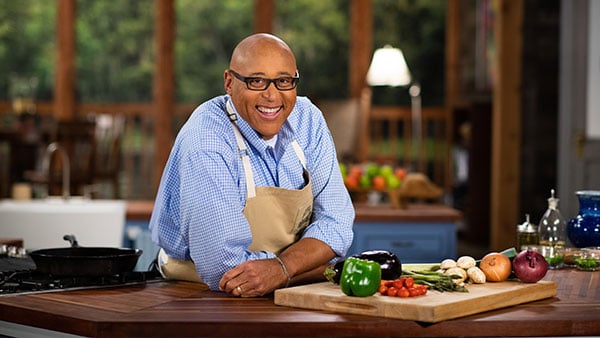 Kevin Belton's Cookin' Louisiana
In this tasty tour of the Pelican State's best flavors and dishes, Kevin explores the rich and multi-faceted foodways of Louisiana. The show features delicious food and unique insight on how these dishes became essential components of the Louisiana palate.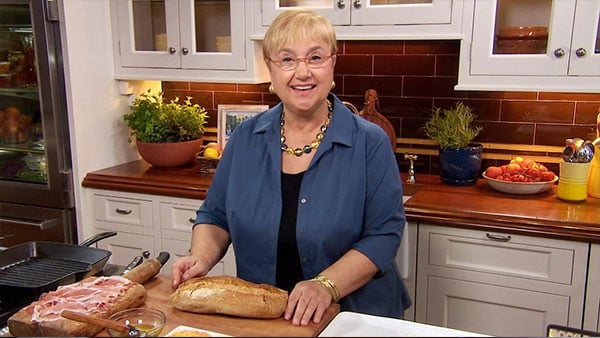 Lidia's Kitchen
Lidia Bastianich conjures simple, seasonal and economical dishes with grace, confidence and love. She teaches viewers to draw on their roots, allow for spontaneity, and cultivate a sense of home in the kitchen. Lidia makes rustic staples, including oatmeal biscuits, apple cider-braised pork shoulder, potato pizza, salmon with mustard sauce, country onion soup, lentil country salad and Grandma Rosa's apple cake.
---
Travel
---
EXPIRING SOON:
Some Kind of Spark
Follow inner-city kids from New York as they embark on a life-changing experience: the opportunity to study music in Juilliard's Music Advancement Program, a Saturday outreach program for at-risk kids. Some Kind of Spark follows the students inside the classroom and at home, from practice rooms to stages.
Removed from TPT Passport Sept. 1
Richard M. Sherman: Songs of a Lifetime
Richard M. Sherman: Songs of a Lifetime celebrates the legendary songwriter, who along with his brother, Bob composed some of the most beloved Disney soundtracks of all time. Featuring performances of classic songs from Mary Poppins, Jungle Book, Winnie the Pooh, Chitty Chitty Bang Bang, and more by Sherman, Broadway's Mary Poppins Ashley Brown, Juliana Hansen, and Wesley Alfvin.
Removed from TPT Passport Sept. 1
American Experience: Richard Linklater: Dream is Destiny
Slacker. Indie filmmaker. Oscar nominee. Writer, director, producer, actor Richard Linklater is all these things and more, a poster boy for the fiercely independent style of filmmaking that emerged out of Austin, Texas in the late 1980s and 1990s.
Removed from TPT Passport Sept. 2
American Masters: Althea
This is the story of Althea Gibson (1927-2003), a truant from the rough streets of Harlem, who emerged as the unlikely queen of the highly segregated tennis world in the 1950s. She was the first African American to play and win at Wimbledon and the U.S. Nationals (precursor of the U.S. Open) — a decade before Arthur Ashe. Interviewees include Wimbledon champion Dick Savitt and Billie Jean King.
Removed from TPT Passport Sept. 4
American Masters: Wyeth
Through unprecedented access to Wyeth's family members, including sons Jamie and Nicholas Wyeth, and never-before-seen archival materials from the family's personal collection and hundreds of Wyeth's studies, drawings and paintings, American Masters presents the most complete portrait of the artist yet — bearing witness to a legacy just at the moment it is evolving.
Removed from TPT Passport Sept. 5
American Masters | Everybody Knows… Elizabeth Murray
This intimate portrait of maverick painter and printmaker Elizabeth Murray explores the relationship between her family life and career, and reconsiders her place in contemporary art history.
Removed from TPT Passport Sept. 5
POV: Portraits and Dreams
Portraits and Dreams revisits photographs created by Kentucky school children in the 1970s and the place where their photos were made. Photographer and artist Wendy Ewald, who guided the students in making their visionary photographs, returns to Kentucky and learns how the lives and visions of her former students have changed. The film combines new narratives and insights of the now adult students.
Removed from TPT Passport Sept. 6
Great Performances: Chicago Voices
Celebrate Chicago's vibrant music culture with performances by Renée Fleming, Broadway's Jessie Mueller, rap artist Lupe Fiasco, folk legend John Prine, pop and gospel singer Michelle Williams and more.
Removed from TPT Passport Sept. 8
Endeavour: Season 4
Endeavour finds himself consumed by a nightmarish case hunting a serial killer; he must race against time to find the connection between a chess-playing "thinking" machine and a baffling drowning.
Removed from TPT Passport Sept. 9
American Masters: Margaret Mitchell: American Rebel
Margaret Mitchell was no ordinary writer. The one book she published in her lifetime – Gone With the Wind – sold millions of copies during the Great Depression in America and won the Pulitzer Prize in 1937, 75 years ago. Margaret Mitchell: American Rebel engages leading authors, historians, biographers, and people with personal connections to Mitchell to reveal a complex and mysterious woman.
Removed from TPT Passport Sept. 11
POV | Love Child
With adultery being punishable by death in Iran, a young couple make the fateful decision to flee the country with their son. Love Child follows the new family on their life-threatening journey to seek asylum in Turkey, and witnesses a mother's heart breaking fight to keep her family together and secure a future for her son.
Removed from TPT Passport Sept. 13
The Roosevelts
The lives of the three great Roosevelts — Teddy, Franklin and Eleanor — are captured in this series. Ken Burns and producer, Paul Barnes describe the lives and times of these three American icons who influenced 20th century American history more than perhaps any other family. Through wars, revolutions, depressions, movements, the three led the country through what was called America's century. At times they had little in common but for one thing they always had in common . . . their ability, desire and conviction to lead.
Removed from TPT Passport Sept. 14
POV: In My Blood It Runs
Ten-year-old Aboriginal Dujuan is a child-healer, a good hunter and speaks three languages.Yet Dujuan is 'failing' in school and facing increasing scrutiny from welfare and the police. As he travels perilously close to incarceration, his family fight to give him a strong Arrernte education alongside his western education. We walk with him as he grapples with these pressures and shares his truths.
Removed from TPT Passport Sept. 20
Finding Your Roots: Season 2
Join Harvard scholar Henry Louis Gates, Jr. to uncover the surprising ancestral stories of 28 cultural trailblazers with fascinating histories. The series ends with an exploration of how science and history can inspire the next generation.
Removed from TPT Passport Sept. 22
NOVA: Transplanting Hope
NOVA takes you inside the operating room to witness organ transplant teams transferring organs from donors to recipients. Meet families navigating both sides of a transplant, and researchers working to end the organ shortage. Their efforts to understand organ rejection, discover ways to keep organs alive outside the body, and even grow artificial organs with stem cells, could save countless lives.
Removed from TPT Passport Sept. 26
Austin City Limits: Vampire Weekend
Enjoy a career-spanning hour with indie rock titansVampire Weekend. The alternative superstars perform new classics from their first album in five years, the chart-topping album Father of the Bride alongside gems from their catalog
Removed from TPT Passport Sept. 27
Good Work: Masters of the Building Arts
Celebrate American craftsmanship and the unsung artisans – stone carvers, stained glass artisans, metalsmiths, plasterers, stone masons, decorative painters and adobe workers – who create and preserve iconic buildings.
Removed from TPT Passport Sept. 30
Rick Steves' Europe: Switzerland's Jungfrau Region: Best of the Alps
If Heidi is alive, she's in this sky-high corner of the Swiss Alps, with cows on breathtaking ridges. After settling into a traditional village where locals scythe hay by hand, we hike, bike, and parasail. We blast an alphorn, get sprayed by waterfalls raging deep inside a mountain, and munch muesli for breakfast at 10,000 feet.
Removed from TPT Passport Sept. 30
POV: Our Time Machine
When artist Maleonn realizes that his father suffers from Alzheimer's disease, he creates Papa's Time Machine, a magical, autobiographical stage performance featuring life-size mechanical puppets. Through the production of this play, the two men confront their mortality before time runs out and memories are lost forever.
Removed from TPT Passport Sept. 28
Austin City Limits: Willie Nelson
Relish an hour with American music legend Willie Nelson. The Texan superstar performs a set of hits and songs from his latest album My Way.
Removed from TPT Passport Sept. 30
Austin City Limits: Patty Griffin / The Rivivalists
Thrill to the best in American roots music with Texas singer/songwriter Patty Griffin and New Orleans rockers The Revivalists. Griffin and her backing duo perform songs from her acclaimed self-titled LP. The Revivalists play tunes from their album Take Good Care.
Removed from TPT Passport Oct. 3
Great Performances: Grammy Salute to Music Legends – 2018
Enjoy an all-star concert honoring Neil Diamond, Tina Turner, Queen, film composer John Williams, New Orleans funk band The Meters and other recipients of the Grammy Lifetime Achievement, Trustee and Music Educator awards.
Removed from TPT Passport Oct. 4
Great Performances: Havana Time Machine
Singer Raul Malo of The Mavericks explores his Cuban heritage in this breakthrough performance documentary. Eliades Ochoa, Ivette Cepeda, Roberto Fonseca, and the Sweet Lizzy Project join the music star in an historical and musical journey through present-day Cuba.
Removed from TPT Passport Oct. 6

© Twin Cities Public Television - 2021. All rights reserved.
Read Next
Top
To Top