Coming soon to TPT Passport:
TPT Passport is constantly adding new shows to make sure our members have access to high-quality content on demand.
Get a first look at new programs below and a list of shows that are leaving soon.
Take advantage of this unique member benefit by signing into TPT Passport online or by using the PBS Video App on Apple TV, Roku, Amazon Kindle & Fire Stick Chromecast, or Android TV.
Happy Viewing!
---
Stream Your Favorite Shows Now
TPT Passport is a member benefit that gives you extended access to an on-demand streaming library of PBS and TPT shows, including full seasons of many favorites like World on Fire, Poldark, The Great British Baking Show, and many, many more. Make a qualifying donation so you can start enjoying TPT Passport on your computer or with the PBS Video App on your favorite streaming device, mobile device or Samsung smart TV!
---
Recently Added:
Drama & Arts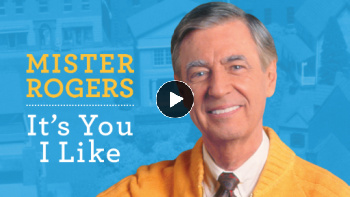 Mister Rogers: It's You I Like
Join host Michael Keaton to celebrate
Mister Rogers' Neighborhood
, the pioneering children's series that premiered nationally 50 years ago. Keaton worked as a stagehand and made appearances on the series in the 1970. Judd Apatow, Joyce DiDonato, Whoopi Goldberg, Chris Kratt, John Lithgow, Yo-Yo Ma and son Nicholas Ma, reveal their favorite memories from the series.
ABBA Forever – A Celebration

Celebrate the supergroup with Neil Sedaka, Donny Osmond, Tim Rice and the band members themselves. Featuring a greatest hits soundtrack including
Dancing Quee
n and
Mamma Mia!
, the program includes original interviews and rare archival footage.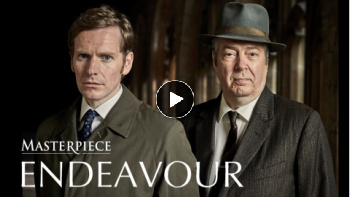 Endeavour, Season 7
In Season 7, Endeavour and his colleagues enter a new decade and era of change. Opening on New Year's Eve 1969, normal order has been resumed and the team reunited at Castle Gate CID, with Chief Superintendent Bright back in charge. However, the events of the past year have left their mark: old friendships will be challenged, and new relationships will blossom.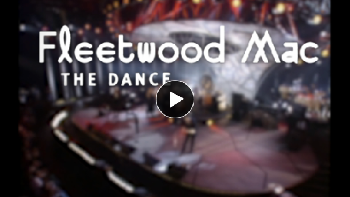 Fleetwood Mac – The Dance

Celebrate the greatest hits from the best-selling album
Rumours
in this intimate concert recorded in 1997. Lindsey Buckingham, Mick Fleetwood, Christine McVie, John McVie and Stevie Nicks perform
Don't Stop
,
Go Your Own Way
,
The Chain
and more.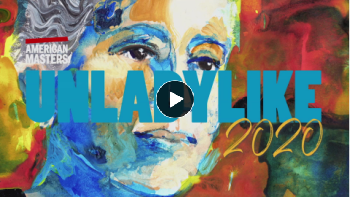 American Masters | Unladylike2020: Unsung Women Who Changed America
Illuminating the stories of extraordinary American heroines from the early years of feminism,
American Masters — Unladylike2020
is a multimedia series consisting of a one-hour special for broadcast and 26 digital short films featuring courageous, little-known and diverse female trailblazers from the turn of the 20th century.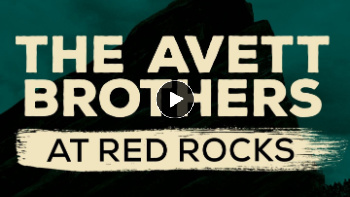 The Avett Brothers at Red Rock

Join the band for a magical mix of bluegrass, pop, country and more in a stunning natural setting.
History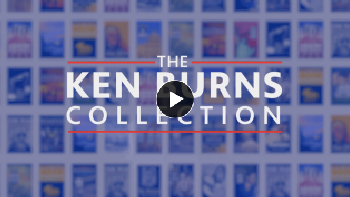 Ken Burns Collection
Ken Burns and his collaborators have been creating historical documentary films for more than forty years. Known for a signature style that brings primary source documents, images, and archival video footage to life on screen, these films present the opportunity to pose thought-provoking questions, and introduce new ideas and perspectives.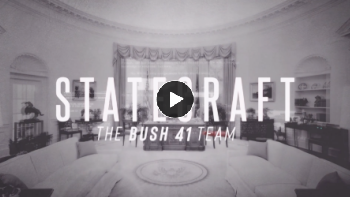 Statecraft: The Bush 41 Team

Examine the presidency of George H.W. Bush and his foreign policy team's expertise as they navigated international crises like the fall of the Berlin Wall, reunification of Germany, the collapse of the Soviet Union, the Panama invasion and Operation Desert Storm.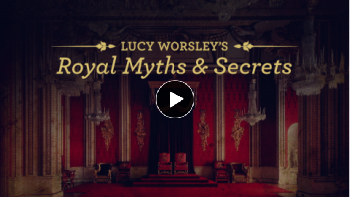 Lucy Worsley's Royal Myths & Secrets | Marie Antoinette: The Doomed Queen

Find out why Marie Antoinette is often blamed for causing the French Revolution by saying "let them eat cake" to her starving subjects. Lucy Worsley uncovers the myths and secrets that led the doomed queen to the guillotine.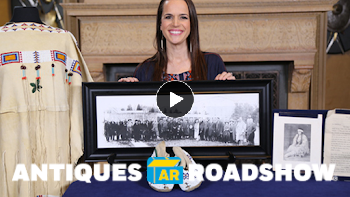 Antiques Roadshow | Women's Work

Celebrate trailblazing women in a special hour spotlighting outstanding contributions from female athletes, artists, activists, and more who left an indelible mark on the world around us through their thought-provoking objects and accomplishments.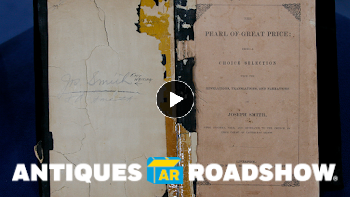 Antiques Roadshow | Salt Lake City
Travel to Utah's capital city for updated Season 11 appraisals including a Philip Margetts archive, Patek Philippe ladies' watches, and a Japanese silk needlework made around 1910. Which is now valued at $100,000-$150,000?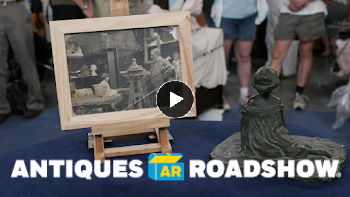 Antiques Roadshow | Vintage Los Angeles

Head to the City of Angels for updated appraisals from 15 years ago like Charles Schulz comic strip art, a 15th C. Ming Dynasty celadon dish, and a Eugène Sartory bow & French violin. One has an updated valuation of $250,000-$300,000!
Science & Nature
Culture


Expiring on TPT Passport Soon
Unfortunately, we are unable to make all of our shows available all of the time. Because of limited streaming rights, shows are occasionally removed from TPT Passport until rights can be renewed. Below are the shows that will be removed from TPT Passport in the weeks ahead.
Austin City Limits | St. Vincent
Enjoy a visually and sonically stunning hour with Grammy-winning art-rock performer St. Vincent. The groundbreaking singer-songwriter-guitarist and her band perform songs from her acclaimed LP Masseduction.
Removed from TPT Passport September 21
Milk Street | Season 1
Christopher Kimball's Milk Street follows the journey from first bite to kitchen-tested recipe. Each episode gives viewers the chance to meet cooks from around the world and to see how their inspiration results in the new home cooking.
Removed from TPT Passport September 22
The Mystery of Agatha Christie with David Suchet
David Suchet, TV's Poirot, has spent more of his life acting out the plots and dramas created by Agatha Christie than anyone else in the world. He now wants to embark on a journey to learn more about the woman who created him.
Removed from TPT Passport November 1
Great Performances: Noel Coward's Present Laughter
Kevin Kline's Tony Award®-winning performance in Noël Coward's Present Laughter, first produced in 1942 with Coward himself in the leading role, comes to PBS. The play continues the Great Performances marathon within the Broadway's Best on PBS lineup.
Removed from TPT Passport November 2
Austin City Limits: Patty Griffin / The Revivalists
Thrill to the best in American roots music with Texas singer/songwriter Patty Griffin and New Orleans rockers The Revivalists. Griffin and her backing duo perform songs from her acclaimed self-titled LP. The Revivalists play tunes from their album Take Good Care.
Removed from TPT Passport November 2
Antiques Roadshow: Special: Celebrating Asian-Pacific Heritage
Travel with Roadshow as we turn the spotlight on incredible items with Asian and Pacific Islands origins including a Hawaiian Kou bowl, a Gandhi presentation spinning wheel, and an 1888 Joesph Nawahi painting. Which is valued at $250,000-$300,000?
Removed from TPT Passport November 7
Great Performances: Landmarks Live in Concert: Foo Fighters
Multi-Grammy-winning rock band Foo Fighters delivers an electrifying, historic performance at the Acropolis in Athens, Greece, in the latest installment of Landmarks Live in Concert for Great Performances.
Removed from TPT Passport November 9
Austin City Limits: Janelle Monae
In collaboration with the Recording Academy™, Great Performances presents. Thrill to an hour with iconoclastic R&B maverick Janelle Monáe, as the singer and actress performs songs from her acclaimed LP Dirty Computer.
Removed from TPT Passport November 9
NOVA: Killer Floods
All over the world, scientists are discovering traces of ancient floods on a scale that dwarfs even the most severe flood disasters of recent times. What triggered these cataclysmic floods, and could they strike again? In the Channeled Scablands of Washington State, the level prairie gives way to bizarre, gargantuan rock formations.
Removed from TPT Passport November 9
Secrets of the Dead: Slave Ship Mutiny
Join a team of archaeologists, scientists and historians as they reveal the little-known history of America's Spanish colonists who settled in Florida in 1565, long before Jamestown or Plymouth were founded. Narrated by actor Jimmy Smits.
Removed from TPT Passport November 10
Great Performances: Indecent
Broadway's critically acclaimed and Tony Award-winning Indecent comes to Great Performances as part of the fall Broadway's Best lineup.
Removed from TPT Passport November 18
Austin City Limits: John Prine
Savor an hour-long set with songwriting legend John Prine. The veteran musician performs songs from his critically acclaimed recent album The Tree of Forgiveness, as well as gems from his catalogue.
Removed from TPT Passport November 18
Indian Summers: Season 2
Explore the collision of the English ruling class and local people agitating for Indian independence in the twilight of British rule in India. The two sides clash and merge in intricate games of power, politics and passion. Julie Walters stars.
Removed from TPT Passport November 19
The Durrells in Corfu: Season 1
Keeley Hawes stars as a widow who transplants her four unruly children from Britain to sun-drenched Corfu in 1935. Based on Gerald Durrell's autobiographical trilogy, the series was lauded as "completely satisfying" when it aired in the UK.
Removed from TPT Passport November 20
NOVA: Extreme Animal Weapons
From lobster claws and dog teeth to bee stings and snake fangs, every creature depends on a weapon. But some are armed to extremes that make no practical sense—whether it's bull elks with giant 40-pound antler racks or tiny rhinoceros beetles with horns bigger than their body. What explains giant tusks, horns, and claws that can slow an animal down and even impair health and nutrition?
Removed from TPT Passport November 21
Pollyanna
After the death of her father, Pollyanna moves in with her embittered aunt. Soon, she charms everyone in the village she now calls home – except her cold-hearted aunt who refuses to see the brighter side of life. Aunt Polly, despite her vast wealth treats Pollyanna more like an stranger than a relative, but when tragedy strikes, Pollyanna's sunny outlook persuades her aunt to confront past ghosts.
Removed from TPT Passport November 23
Great Performances: Irving Berlin's Holiday Inn
The festive Roundabout Theatre Company production of Irving Berlin's Holiday Inn – the Broadway Musical – comes to PBS. The musical continues the Broadway's Best lineup on PBS.
Removed from TPT Passport November 23
Austin City Limits: Kacey Musgraves / Lucas Nelson and the Promise of the Real
Live it up with contemporary country from Kacey Musgraves and Lukas Nelson & Promise of the Real. Nashville-based Texan Musgraves essays tunes from her widely acclaimed album Golden Hour. Son of outlaw country legend Willie Nelson, roots rocker Lukas Nelson and his band present songs from their self-titled release.
Removed from TPT Passport November 23
© Twin Cities Public Television - 2020. All rights reserved.
Read Next