It's March! The snow is melting and we're all hoping for sunnier days from here on out. TPT Passport has lots to choose from this month. First off, the critically acclaimed Downton Abbey is BACK! All six seasons are now on TPT Passport. Plus, additional offerings from American Experience, Finding Your Roots, and a new Walter's Choice show Seaside Hotel. Find something for everyone below.
Get a first look at new programs below and a list of shows that are leaving soon. Take advantage of this unique member benefit and start watching now.
Sign into TPT Passport online or by using the PBS Video App on Apple TV, Roku, Amazon Kindle & Fire Stick Chromecast, or Android TV.
Happy Viewing!
---
Stream Your Favorite Shows Now
TPT Passport is a member benefit that gives you extended access to an on-demand streaming library of PBS and TPT shows, including full seasons of many favorites like
World on Fire
,
Poldark
,
The Great British Baking Show
, and many, many more. Make a qualifying donation so you can start enjoying TPT Passport on your computer or with the
PBS Video App
on your favorite streaming device, mobile device or Samsung smart TV!
---
RECENTLY ADDED SPOTLIGHT:
Downton Abbey
returns to TPT Passport. The award-winning series from Julian Fellowes, spans 12 years of gripping drama centered on a great English estate on the cusp of a vanishing way of life. The series follows the Granthams and their family of servants through sweeping change, scandals, love, ambition, heartbreak, and hope.
All six seasons are now available for streaming on TPT Passport.
---
RECENTLY ADDED:
---
Drama & Arts

Seaside Hotel
At Andersen's Seaside Hotel by the North Sea dunes, meet the chambermaid Fie, the merchant's daughter Amanda, and the local fisherman Morten, whose fates are intertwined, as they seek to emancipate themselves from the plans other people have made on their behalf. From Walter Presents, in Danish with English subtitles.

Inside the Mind of Agatha Christie
Surpassed only by the Bible and Shakespeare, Agatha Christie is the most successful writer of all time. We all know her characters and incredible plot twists, but what do we know about the Agatha herself? Combining rare access to Agatha's family, her personal archive and speaking to those who know her work best, we discover what made the world's most successful crime writer tick.
---
Music

In Concert at the Hollywood Bowl | Musicals and the Movies
Dive into the love affair between Hollywood and Broadway in this episode celebrating classic songs from Broadway musicals and classic cinema. Enjoy selections from Leonard Bernstein's love letter to New York City, On the Town, performed by Sutton Foster and Brian Stokes Mitchell.

In Concert at the Hollywood Bowl | Jazz at the Hollywood Bowl
Since the first jazz concert in 1939, the genre has been a hallmark at the Hollywood Bowl. From then on, many music greats have graced its stage: Frank Sinatra, Nina Simone, Ella Fitzgerald, Thelonious Monk and Miles Davis among them. See what makes jazz nights at the Hollywood Bowl such an experience as you hear from the LA Phil's Creative Chair for Jazz, Herbie Hancock.
Great Performances | The Magic of Horowitz
Experience legendary pianist Vladimir Horowitz's 1986 Russian homecoming for a sold-out concert of personal favorites, featuring commentary from former manager Peter Gelb and virtuoso pianists Martha Argerich and Daniil Trifonov.

Great Performances | The Magic of Callas
Explore the legacy of superstar Maria Callas in this documentary detailing her 1964 comeback at London's Royal Opera House in "Tosca," featuring insights from fans including Rufus Wainwright and opera stars Thomas Hampson and Kristine Opolais.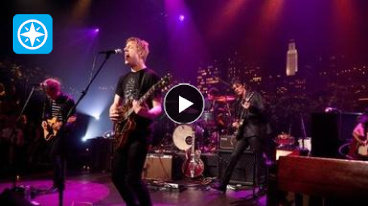 Austin City Limits | The Best of Spoon
Savor the best of Austin alternative rock band Spoon's four appearances on Austin City Limits. Songs include "Written in Reverse" and "I Turn My Camera On."
Benise: Strings of Hope

Explore the legacy of superstar Maria Callas in this documentary detailing her 1964 comeback at London's Royal Opera House in "Tosca," featuring insights from fans including Rufus Wainwright and opera stars Thomas Hampson and Kristine Opolais.
Dolly Parton and Friends 50 Years at the Opry
A celebration of the country music legend's 50 years as a member of the Grand Ole Opry, this special captures Dolly Parton delivering some of her biggest hits on one of the most iconic stages in the world. Featuring new interviews with Parton and guest appearances by some of her superstar friends, including Dierks Bentley, Emmylou Harris, Chris Janson, Toby Keith, Margo Price, Hank Williams, Jr.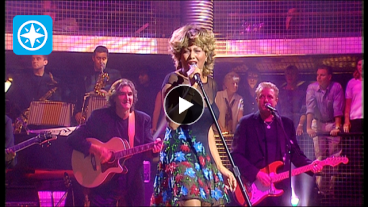 Tina Turner One Last Time
Join one of the best-selling recording artists of all time for her unforgettable final UK concert filmed at London's Wembley Stadium in 2000. The powerhouse performer blasts out hit after hit from her four-decade career.
---
History

American Masters | How it Feels to be Free
A documentary that tells the inspiring story of how six iconic African American women entertainers – Lena Horne, Abbey Lincoln, Nina Simone, Diahann Carroll, Cicely Tyson and Pam Grier – challenged an entertainment industry deeply complicit in perpetuating racist stereotypes and transformed themselves and their audiences in the process.

Finding Your Roots | To the Manor Born
Henry Louis Gates, Jr. discovers the privileged lineages that claim actor Glenn Close and director John Waters as descendants, introducing ancestors who are as bold and independent as they are.

Finding Your Roots | Against All Odds
Henry Louis Gates, Jr. introduces media personality Andy Cohen and radio journalist Nina Totenberg to ancestors who were determined to survive.
Antiques Roadshow | Vintage Baltimore Hour 1
Travel back to 2007 for updated appraisals on magnificent Maryland finds including Plains & Prairie American Indian art, a presentation sword with a Lincoln-signed appointment, and an 1885 Opening Day baseball program. One is $130,000-$200,000!

Antiques Roadshow | Vintage Baltimore Hour 2
What are treasures from the 2007 ROADSHOW in Baltimore worth now? Appraisals include a Johnny Unitas Baltimore Colts championship jacket, a B. J. O. Nordfeldt two-sided oil, and a Klondike Gold Rush archive. One has more than doubled to $250,000!
---
Independent Film

Independent Lens | A Day in the Life of America
Director Jared Leto crafts a sweeping yet intimate cross-section of America shot on a single July 4th in 2017 with 92 film crews fanning out across each of the United States and Puerto Rico to capture A Day in the Life of America. A gargantuan production shot over a single 24-hour period across the country, the film weaves a wide range of beliefs and backgrounds into a rich tapestry of life.
---
Science & Nature

Nature | The Alps: The High Life
In Europe's highest mountain range, discover how Eurasian lynx, griffon vultures, ibex, marmots and more face extreme seasonal fluctuations, from volatile thunderstorms and landslides of summer to avalanches and frozen temperatures of winter. In Part One of the miniseries "The Alps", enjoy the Alps in spring and summertime as newborn animals grow up to face the coming brutal winter.

Nature | The Alps: Winter's Fortress
In the second and final part of NATURE's miniseries "The Alps," experience the hostile and bitter cold ecosystems of the Alps, shaped by snow blizzards and avalanches.

When Disaster Strikes | The Silent Killer
Hear shocking stories as another drought strikes Somalia. Mass migration, food shortages and malnutrition mean famine is a very real threat, but resolute humanitarians race to meet the basic needs of the most vulnerable.
When Disaster Strikes | Paradise Lost
Hear an epic tale of survival as one of the Caribbean's strongest hurricanes strikes The Bahamas. The government and international aid workers battle to meet the survivors' basic needs in the chaos of the aftermath.

NOVA | Secrets in our DNA
Some 30 million Americans have sent their DNA to be analyzed by companies like 23andMe and AncestryDNA. But what happens once the sample is in the hands of testing companies, and how accurate are their results? NOVA explores the power of genetic data to reveal family connections, ancestry, and health risks—and even solve criminal cold cases.
---
EXPIRING SOON:
---
City Hall
City government touches almost every aspect of our lives. City Hall, by Frederick Wiseman, shows a city government successfully offering a wide variety of services to a diverse population.
Removed from TPT Passport March 22
Austin City Limits: Billie Eilish
Savor an hour with young pop superstar Billie Eilish. The L.A. singer/songwriter performs her hits and songs from her debut LP When We All Fall Asleep Where Do We Go?
Removed from TPT Passport March 31
Great Performances: Andrea Bocelli @ 60
Celebrate the world-renowned tenor with a concert spotlighting his popular music and opera repertoire including the duet Fall on Me performed with his son Matteo along with songs from his new album Si.
Removed from TPT Passport April 1
American Experience: Road to Memphis
"We were never concerned with who killed Martin Luther King but what killed Martin Luther King," says Andrew Young, former aide to Dr. Martin Luther King, Jr., in
Roads to Memphis
. From Emmy Award-winning director Stephen Ives, this film tells the wildly disparate yet fatefully entwined stories of an assassin, James Earl Ray, and his target, Dr. Martin Luther King, Jr., against the backdrop of the seething and turbulent forces in American society that led these two men to their violent and tragic collision in Memphis, Tennessee, on April 4, 1968.
Removed from TPT Passport April 2
Austin City Limits: The Raconteurs / Black Pumas
Back by popular demand, Austin City Limits presents a web-only epic hour with rock supergroup The Raconteurs.
Removed from TPT Passport April 3
Poetry In America: Those Winter Sundays by Robert Hayden
Robert Hayden's sonnet Those Winter Sundays offers a meditation on the fraught love between fathers and sons. Vice President Joe Biden, Inaugural poet Elizabeth Alexander, and psychologist Angela Duckworth join a chorus of working fathers and sons to reflect on Hayden's moving poem.
Removed from TPT Passport April 6
Poetry in America: Hymmnn and Hum Bom! by Allen Ginsberg
Read two of Ginsberg's most emotionally transporting poems, the Hymmnn from Kaddish, and the anti-war chant Hum Bom! with rock star Bono, former United States Poet Laureate Juan Felipe Herrera, and a chorus of clergy and religious practitioners. Hosted by Elisa New.
Removed from TPT Passport April 6
GI Jews: Jewish Americans in WWII
GI Jews: Jewish Americans in World War II tells the story of the 550,000 Jewish American men and women who fought in World War II. In their own words, veterans both famous (director Mel Brooks, former Secretary of State Henry Kissinger) and unknown share their war experiences: how they fought for their nation and people, struggled with anti-Semitism within their ranks, and emerged transformed.
Removed from TPT Passport April 11
© Twin Cities Public Television - 2021. All rights reserved.
Read Next