To the Twin Cities PBS Community,
Today, a verdict was reached in the Derek Chauvin murder trial. The jury found Chauvin guilty on all three counts. Our community has been greatly impacted by George Floyd's murder, and the trial and its conclusion are deeply felt in Minnesota and across the country.
We have heard George Floyd's family, friends, and community members talk about his life, his sense of humor, his kindness, and the impact that his death has had on everyone who knew and loved him. While his name will forever be associated with a movement for racial justice and police reform, he was also a father, brother, partner, and friend who is deeply missed.
We must keep working to create real, systemic change. We cannot wait for more Black lives to be taken by police violence. We must do more to address the devastating impacts of systemic racism on Black, Indigenous, and communities of color.
At Twin Cities PBS (TPT), we take our role as a trusted public media organization seriously, and we are creating spaces, programming and resources that advance diversity, equity, inclusion, and accessibility. We are committed to serving and engaging with our diverse communities by sharing stories that provide information, facilitate discussion, and ultimately lead to systemic change.
During a special edition of Almanac airing tomorrow, Wednesday April 21st, at 8 pm on TPT 2, Almanac political reporter Mary Lahammer and PBS Newshour national correspondent Fred de Sam Lazaro will discuss the wide-ranging implications of the jury's verdict in the case of the State of Minnesota v. Derek Chauvin. Additionally, throughout the month of May, we will offer programming that explores the impact of systemic injustices and reflects on what has and has not changed in the fight for equity and justice. Please visit TPT.org/oneyearlater to learn more. Finally, we have gathered resources for community support and healing here.
Respectfully,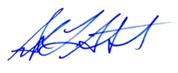 Sylvia Strobel
President and CEO
Twin Cities PBS
© Twin Cities Public Television - 2021. All rights reserved.
Read Next