By Katie Carpenter
"Music is life itself."
-Louis Armstrong
Research has shown that music education has so many benefits for children and their development. Music learning supports brain development, language development and even correlates to better test scores! When making music, children have to use a variety of skills that challenge their brain and thinking, and it is a unique way for them to get to know themselves and build confidence.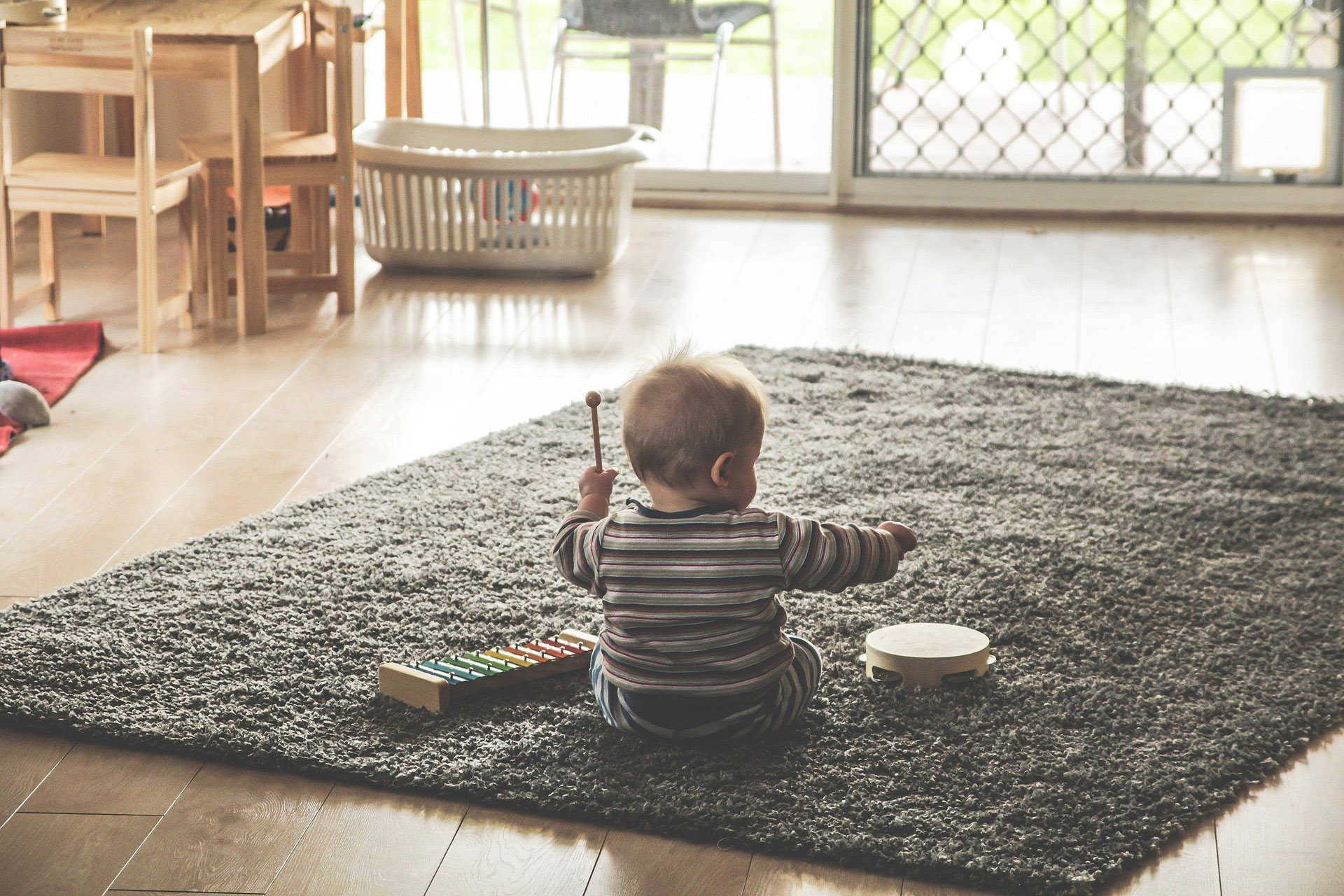 In December, TPT's Second Saturdays event explored the magic of making music! And what could be more fun than making your very own instruments?
TPT staffer, KaMia, encourages you to try making these yourselves with some very basic household items that she has listed below. Follow along with her in the video to get step by step instructions t make your own guitar, rainmaker and drum!
DIY Guitar
What you'll need:
Scissors
Rubber bands
Glue
Tape
Tissue or paper towel roll
Kleenex box
Decorating your box is optional, I painted mine blue 
Instructions:
First Take you rubber bands and wrapped them around your Kleenex box
Next grab your roll and a grown up to help you cut small lists to one side of the roll
Now fold them back
Apply glue to each tab then place the roll on to the Kleenex box
Now this step is optional but you can add tape to help secure the roll onto the box
DIY Rain Maker
What you'll need:
Paper towel roll
Two fuzzy sticks
Scissors
Rice
Two rubber bands
Two balloons
Tape
Construction paper
Instructions
First take the furry sticks and slightly coil them
Now place each stick inside on both ends using tape to hold them in place
Next, take you construction paper and cover your roll with the paper
Grab the balloons and a grown up to help you cut the long part of the balloons off.
On one end stretch the balloon over the opening of the roll.
Take a rubber band and wrap it around to hold the balloon in place
Next grab as much rice as you would like and pour it into the roll
Now take your other balloon and do the same to the other side
DIY Drum
What you'll need:
Disposable soup cups
Yarn
Scissors
Glue
Construction paper
Wooden sticks
Beads
Instructions:
First grab one of your cups
Then take a piece of construction paper fold it in half and trace a circle
Next, have a grown up help you with cutting out the circles. (You should end up with 2 circle cut outs)
Now grab your glue and put it around the rim of your cup
Place one of the circle cut outs on the table and place the cup on top it
Repeat this step for the other cup
Next you'll want to glue the bottom rim of one and glue it to the other cup
Set it aside to dry
Grab you sticks, you'll want to glue one bead on each of the wooden sticks
Now set aside to dry
Making sure your drum dry. Take your yarn and glue it around the middle section of your drum
---
See you at the January Second Saturdays event!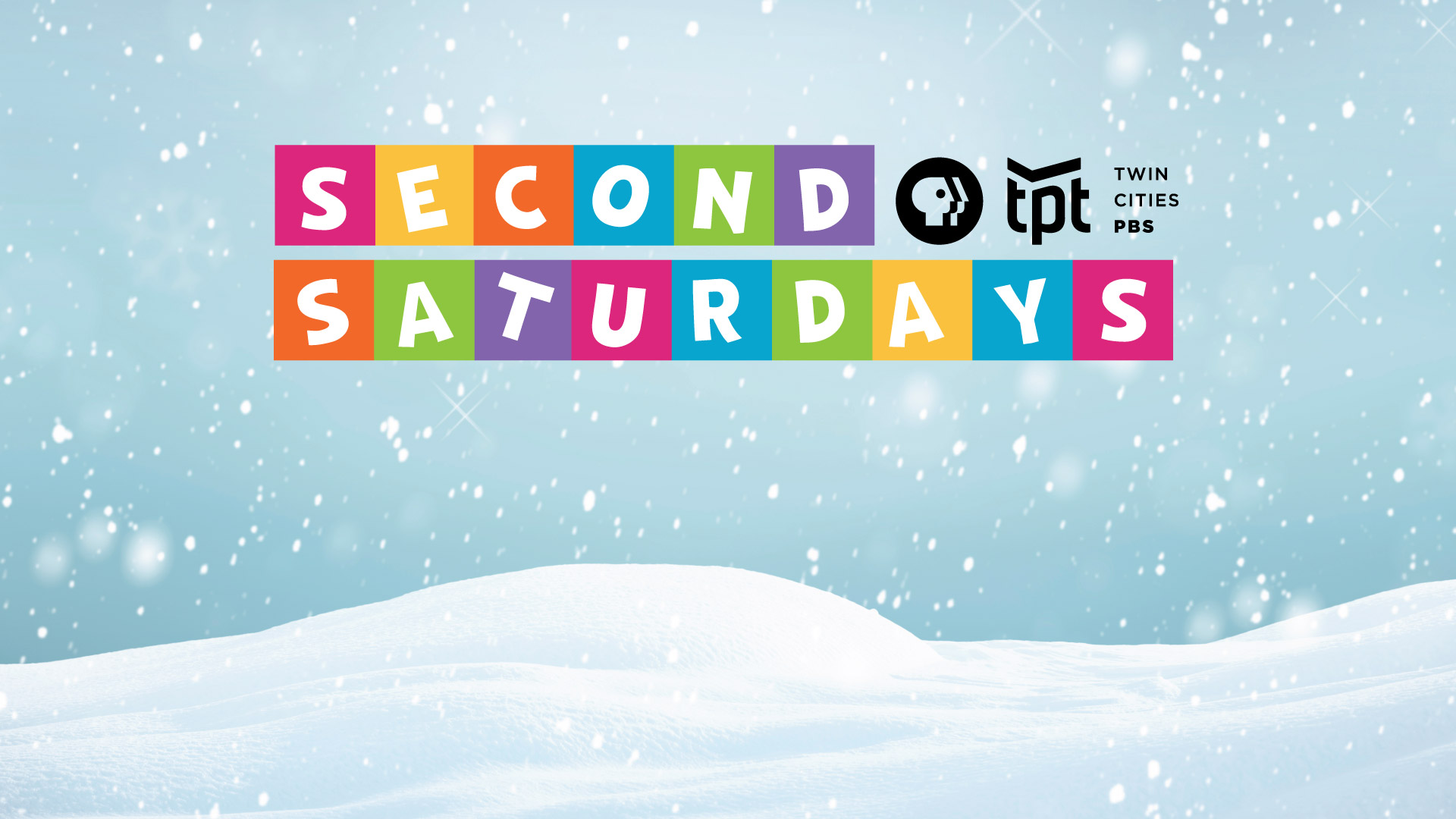 Saturday, January 9
8:30 AM & 10:00 AM
Location:
Virtual Event
Let's play with light together at our January Second Saturdays.
We'll learn all about light and how it can be reflected and refracted. We'll have activities, experiments, and stories all about light! A perfect topic to lift us up from these long dark wintry nights. Join us!
© Twin Cities Public Television - 2020. All rights reserved.
Read Next