L.A. Buckner here, host of PBS' Sound Field, a digital music education series. I'm also a professional drummer, music producer, and teacher at MacPhail Center for Music in Minneapolis.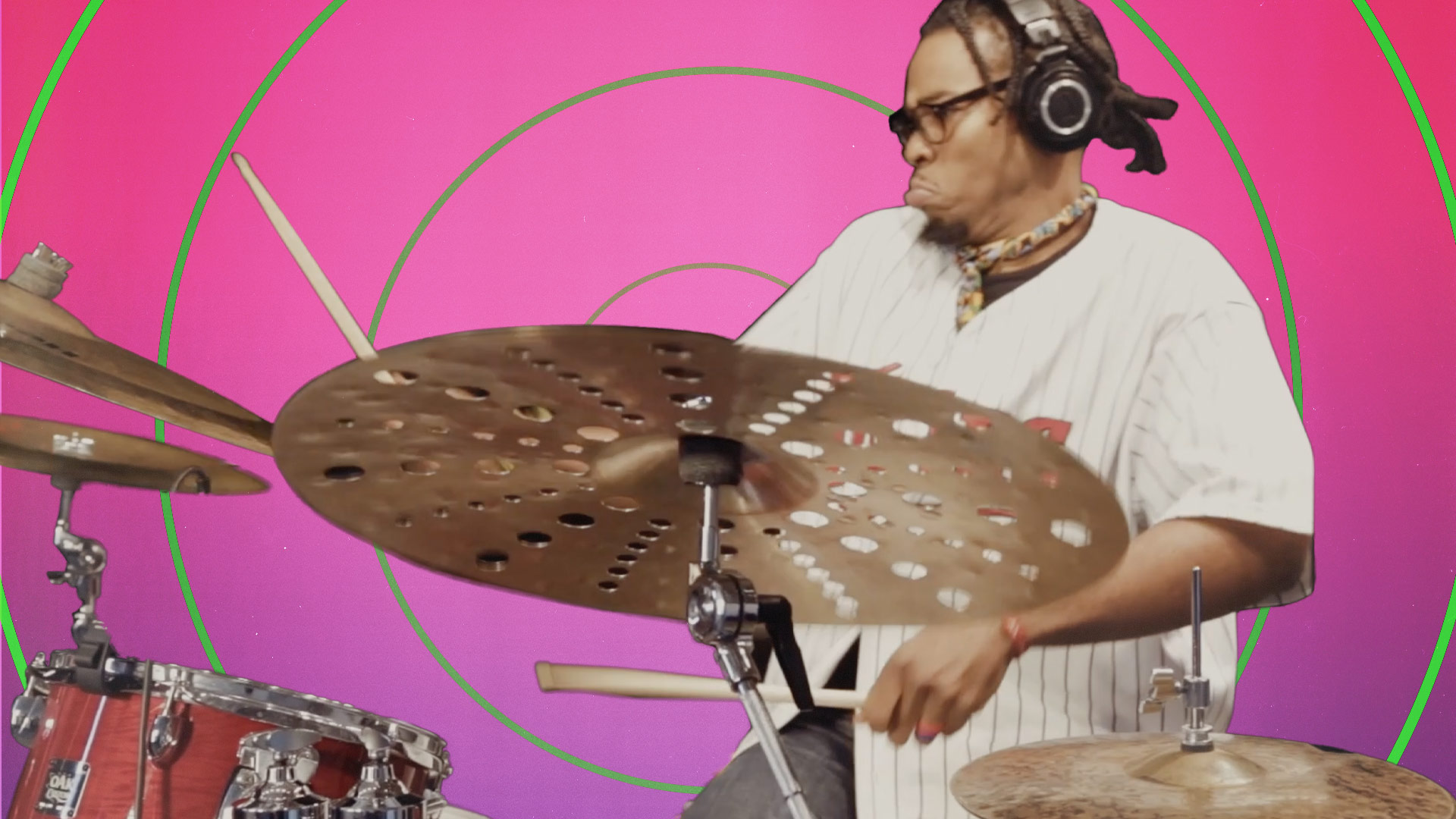 Arthur "L.A." Buckner
My Sound Field co-host, Nahre Sol, is known worldwide as a classically trained pianist and composer. She's also a music teacher. Together, we explore the music theory, production, history and culture behind some of our favorite songs and musical styles, like pop, classical, rap, jazz, electronic music, folk, country and indigenous music.
Music education provides access; to culture, social interaction, and practical application of life skills needed to thrive in ANY profession.
Each episode of Sound Field offers a unique combination of musical performance and video essay explainers. We cover it all and highlight the connections between genres.
The Gospel episode was my favorite. Every idea I had, PBS brought it to life and made it official.
For this episode, Nahre and I travelled to Chicago, the birthplace of gospel music, where we met gospel artist Donald Lawrence. I also got to introduce Nahre to drum shed culture at a shed session on the south side.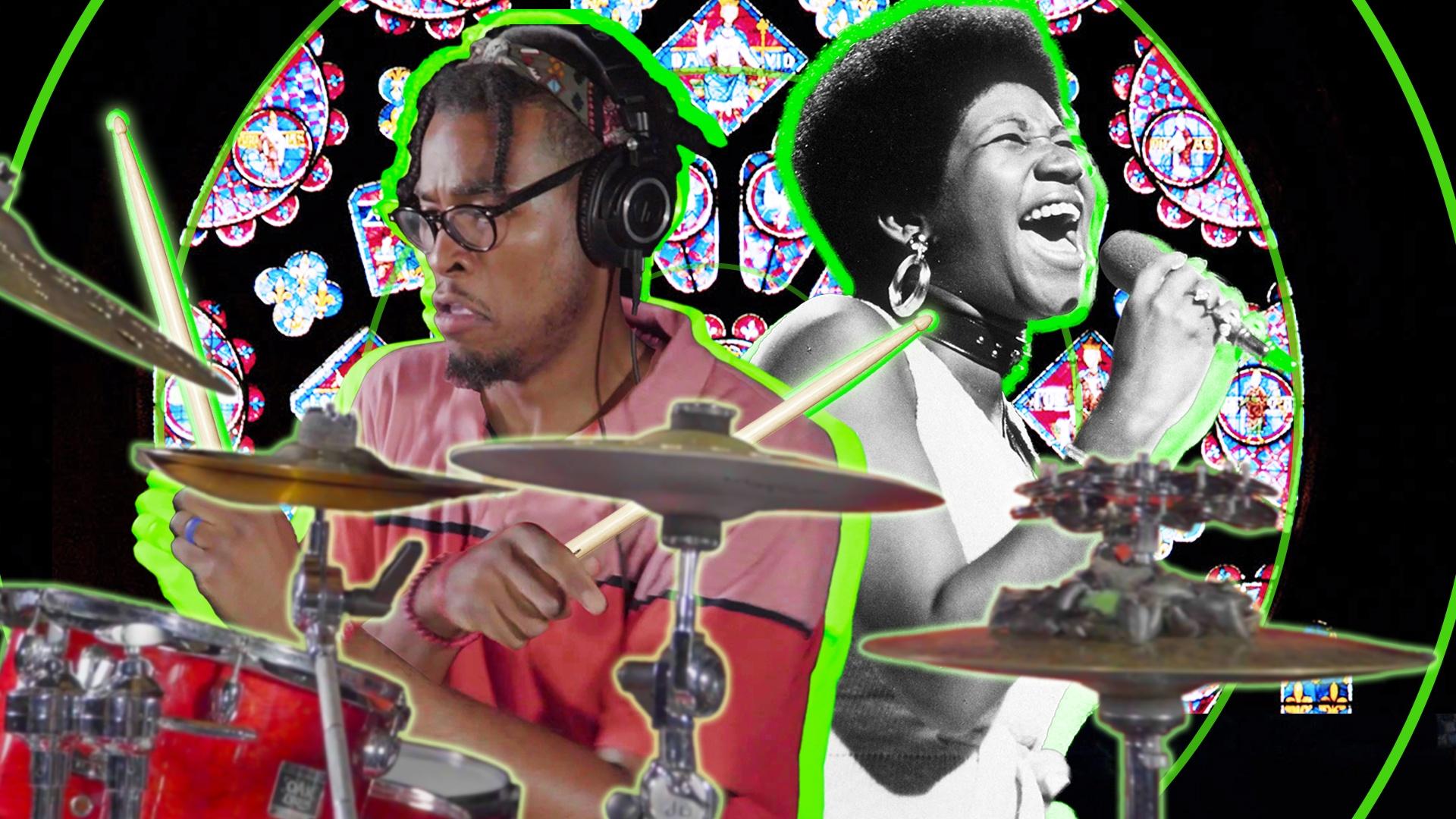 To me, the best part of being involved in Sound Field is the traveling, hanging out with the crew… and learning together.
Learning from Sound Field is inevitable. I learned something new from EVERY episode. Just reading and memorizing the script was an educational experience.
If you want to go deeper, there is a collection of Sound Field activities designed specifically to get kids excited about music history and theory.
The cool thing about Sound Field is, it doesn't feel too academic or boring. I encourage you to give it a listen while learning at home!
It's certainly an unusual time for all of us as we adjust to a new "normal" and start to learn and to teach in new ways. My message to those who need it is this:
The best way to defeat an opponent is to learn everything you can know about them. If we arm ourselves with information and truth, fear has less room to operate.
The bounce back from this season is gonna be wild… so keep creating, and be ready for whatever you're working on to flourish.
Arthur "L.A." Buckner
---
LEARNING AT HOME WITH SOUND FIELD
Sound Field is hosted by LA Buckner and Nahre Sol accomplished musicians and music teachers exploring the music theory, production, history and culture behind our favorite songs and musical styles.
Pop, classical, rap, jazz, electronic music, folk, country and indigenous music are covered with highlights on the connections between genres.
Sample episodes and activities include:
The Magic Formula Behind Disney Music
What Does Electric Pow Wow Sound Like?
How James Brown Invented Funk
Why Does Sarah McLachlan's "Angel" Sound so Sad?
SOUND FIELD COLLECTION on PBS LearningMedia recommended for grades 6-12
Sound Field is produced by TPT's Rewire.org for PBS Digital Studios.
---
More music resources for at home learning:
FROM TPT
MN Original Collection and Activity Guides | Videos and activity guides
MN Original celebrates Minnesota's creative community, across all disciplines and cultures. Produced by Twin Cities PBS, this award-winning weekly series captures authentic expressions of the creative process, to promote a deeper understanding of, and cultivate new audiences for, the arts.
The Lowertown Line | Video performance specials
Recorded in TPT's studios with a live audience, The Lowertown Line pairs concert-style musical performance with insightful conversation with the artists.
First Avenue: Closer to the Stars | Minnesota Experience Documentary Special from TPT
Prince may have made the club famous, but many others have toiled backstage to keep this landmark standing. From the days of Woodstock, through disco, punk, and hip-hop this "pirate ship that goes nowhere" has weathered the storm – just barely.
We Gotta Get Out of This Place | Vietnam-era concert at TPT
A special Veterans Day weekend experience featuring live music, storytelling, and imagery from the Minnesota Remembers Vietnam Story Wall. An all-star band performed iconic music from Jimi Hendrix, Buffalo Springfield, Aretha Franklin, Bob Dylan, Janis Joplin, Creedence Clearwater Revival, and many more. These musical performances were punctuated with readings by Minnesota veterans and activists, selected from Rolling Stone's #1 Music Book for 2015, We Gotta Get Out of This Place.
FROM PBS
PBS Kids for Parents Activities Finder- MUSIC activities | games & activities ages 2-8
Find Ways to Play – Explore fun and educational activities for the whole family.
PBS LearningMedia Music Collection | Videos, activities, K-12
Encourage students to perform, analyze, and appreciate Music with resources that explore music from various time periods and cultures.
PBS LearningMedia – Ken Burns in the Classroom- Country Music | Videos and activities
Country Music is a 16-hour series that chronicles the history of a uniquely American art form that rose from the experiences of remarkable people in distinctive regions of the United States. The series offers the opportunity to explore key events in 20th century history, all through the eyes of people who lived through them and the music they created.
COMMUNITY RESOURCES
The Saint Paul Chamber Orchestra Concert Library & Live Stream
Experience full-length, free digital performances.
MacPhail Center for Music | Live, online music classes for all ages
Sign up for award-winning online music lessons from anywhere. Interactive and inspiring music instruction is custom designed by your instructor just for you.
A List Of Live Virtual Concerts To Watch During The Coronavirus Shutdown | MPR event list
A regularly-updated list of live audio and video streams from around the world.
Nightly Opera Stream | Metropolitan Opera live stream
The Laurie Berkner Band | Music, videos, and books for kids – that grownups love, too!
Recommended by parents and educators, Laurie Berkner is known as "The Queen of kids' music."
TPT BRINGS THE CLASSROOM HOME
Teaching or learning from home? TPT has free resources, programs and activities that can make your job easier! Go to tpt.org/homelearning for a more comprehensive list for students at all grade levels.
WHAT DO YOU NEED?
We'd love your input on what educational support you'd like to see from TPT. Please take a moment to share your ideas below:
© Twin Cities Public Television - 2020. All rights reserved.
Read Next