By Katie Carpenter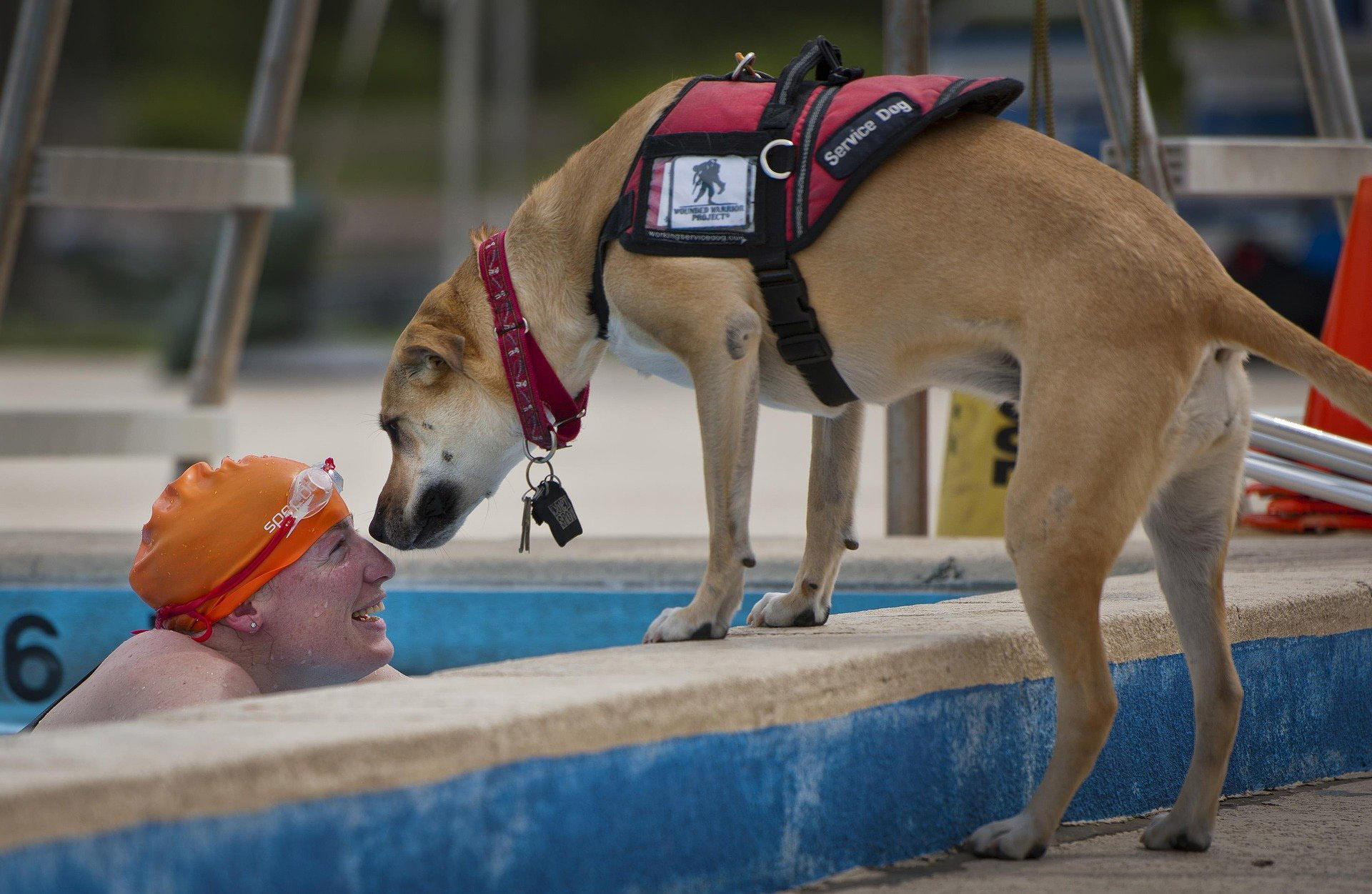 In our daily lives, many of us cross paths with service dogs- at the grocery store, sporting events, libraries and in our neighborhoods. Although these dogs appear frequently in our lives, many of us don't fully understand their roles, the intensive training that goes into their highly skilled service jobs, and the etiquette for interacting with them.
According to the American Kennel Club:
A service dog is a dog specifically trained to perform work for a person with a disability.

Service dogs are valued working partners and companions to over 80 million Americans.

Common service dog breeds include German Shepherd Dogs, Labs, and Golden Retrievers.
Service dogs are trained to help those who are living with physical and mental disabilities and are trained to perform tasks that their owner can't do. Their job is to keep their "person" safe and should be seen and treated as an extension of the person.
Service dogs can make such a big impact on a person's life. They are partners and companions. This unique partnership can be life-changing, and service dogs' jobs deserve our understanding and respect.
Below, we'll share some tips for helping children understand service dogs, and how to interact the next time you meet one when you're out and about.
---
In the service of veterans
We met several service dogs, like Oscar, in the making of the new TPT documentary, A Dog's Service, produced with Believet™ Canine Service Partners. The film highlights some dogs with very important jobs: helping veterans who are suffering from PTSD.
A lot of intense training goes into making sure these dogs are up to snuff on their duties. Dogs brought into the training program can spend as much as 18 to 24 months training and working with their veteran. It's not a case of all work, and no play. Enrichment activities like trail walks and swimming are key to the dog's development as a service animal.
From nightmare interruption to lessening anxiety, well-trained service dogs can provide veterans living with PTSD wide-ranging help that can allow the veteran to return to a closer-to-normal life.
---
How can we help children interact with service dogs?
We love saying hello to the furry four-legged friends that we see in the neighborhood and when we're playing outside. Our kids may be inclined to run up to pet a dog or whistle to catch its attention. However, with service dogs, it's a different story. It's important that our kids understand how to interact with these working dogs and understand that the dog is essentially an extension of its handler, deserving of our respect.
Following a few guidelines can help keep the service dog and its handler safe. If the guidelines aren't followed, the dog could become distracted and potentially put its owner in a dangerous situation.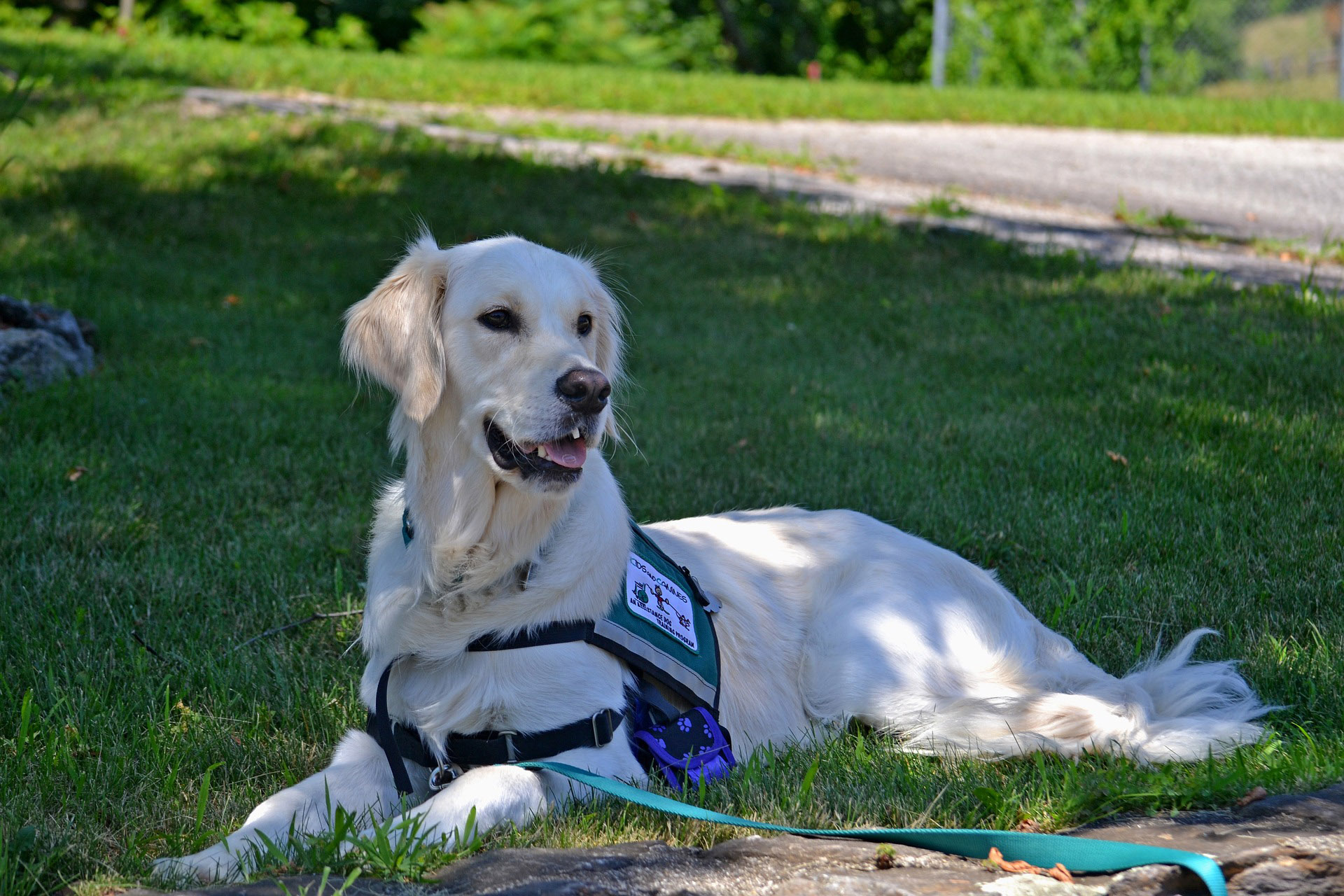 Service dogs want us to know…
As a service dog, I can be recognized by my colorful vest which has the words "service dog" displayed on it.
If I am wearing my "service dog vest," that means I am hard at work for my owner. Please know I'd love to say hi, but don't interrupt me while I am working hard to keep my owner safe.
Because of the duties that I perform for their handler, you may see me in places where pet dogs are prohibited.
Please don't ask why my person needs a service dog.
Always ask my owner if it's OK to approach me and pet me before getting too close. Petting me without asking first can distract me from doing my job and can put my owner's safety at risk.
Please don't whistle or make loud sounds that could distract me from my task at hand.
Please give me and other service dogs and their handlers the right of way when you encounter us at the store or on the street. We appreciate this sigh of respect and courtesy.
Please don't feed me. I am sure what you have is tasty, but I may have allergies and the food could make me sick. And I have been trained not to take food from others.
Helping our kids understand the role of a service dog and how to interact with one will make the dog and its owner's life easier, while showing your child just how intelligent and hard-working these dogs are.
---
Additional resources for teaching kids about service dogs
Download these coloring sheets to help you kids learn more about service dogs:
Service Dog Coloring Sheet
Approaching a Dog Coloring Sheet
Sesame Street: Gina Explains Service Dogs:
Brandeis sings about his dream job of being a Service Dog:
Stream the new film, A Dog's Service
Meet other incredible Believet Service Dogs in the new TPT documentary, A Dog's Service, available for streaming.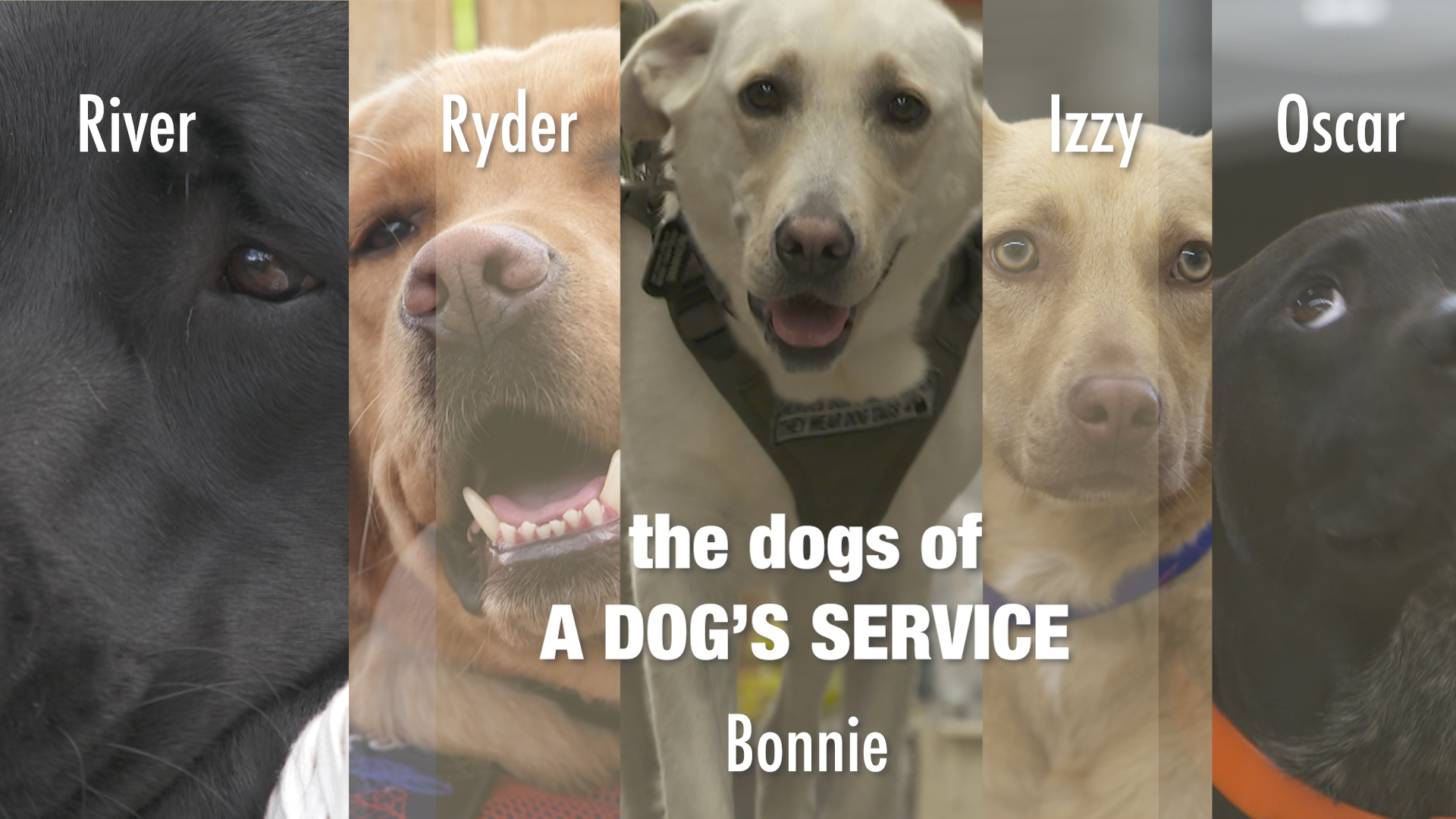 About Believet™ Canine Service Partners
Believet provides highly skilled service dogs, free of charge, to disabled veterans. In doing so, we dedicate ourselves to the noble service of strengthening lives. Our Vision- To empower the military men and women who have served and sacrificed for our country, our goal is to help them return to civilian life with dignity and independence.
---
Article Sources
American Kennel Club
Believet
Sit Means Sit Dog Training
iheartdogs
---
Join us! November's Second Saturday is just around the corner!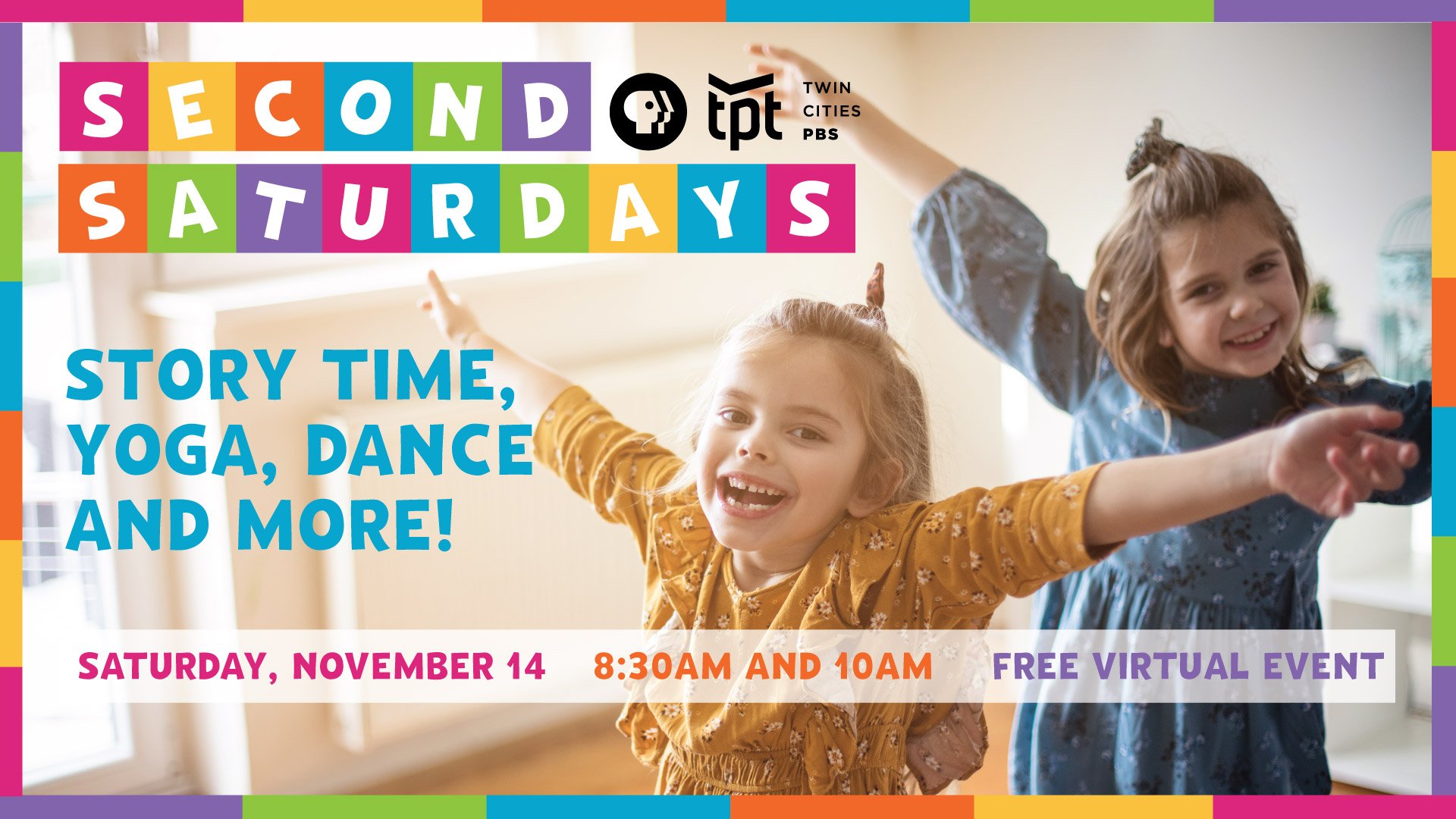 Saturday, November 14th
8:30 AM & 10:00 AM
Location: Virtual Event
Join TPT for an interactive morning of fun at home, including storytelling, experiments, games, activities, special guests, and more!
For this month's Second Saturdays event, we will have a cooking demonstration, a yoga/story time, a dance lesson, and a science experiment with pumpkins and squashes. Make sure you have some open space for these awesome activities!
Materials needed for science activity:
2-3 squash of varying types and sizes (pumpkin, butternut, delicata, etc.)
knife to cut open squash and seeds
spoon to remove seeds
1 stick (8 tbsp) butter
salt
baking sheet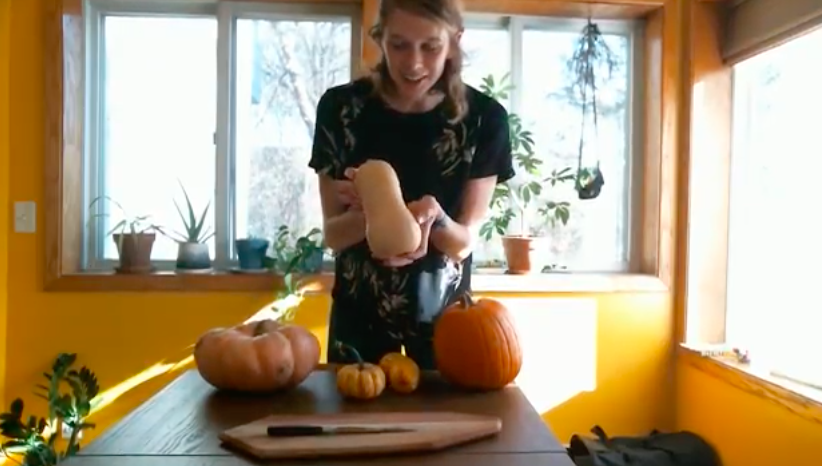 © Twin Cities Public Television - 2020. All rights reserved.
Read Next