This article originally appeared on Rewire.
By Maribel Lopez
Pumpkins have many uses. Sadly, the only thing I've ever done with a pumpkin is carve it—and not very well at that (I know I'm not alone). It's not that I'm unfamiliar with the squash family—I love baking acorn squash, adding summer squash to make the perfect pasta dish and last fall, I went all out and made some delightful butternut squash soup.
This year, I'm going to be a better pumpkin consumer. I've challenged myself to do more than frolic about the pumpkin patch and bring one home and watch it turn into a science experiment. Instead, I'm going to make more than a jack-o'-lantern and use as many parts of the pumpkin as humanly possible. And eat those parts (typing this as I chow down on pumpkin seeds).
For some inspiration on how to utilize pumpkin parts, I started with PBS Food.
Seeds
Carving a pumpkin? Save those seeds! Pumpkin seeds have all kinds of nutrients and health benefits. They're delightful simply roasted and lightly salted or added to some granola but here a few other ideas:
Salted Honey Cranberry Pumpkin Seed Bars
Back-to-School Granola Bars (with pumpkin seeds!)
Or be fancy and try your hand at Pumpkin and Sunflower Seed Savory Biscuits from the Biscuits episode of The Great British Baking Show.
Flesh
Pumpkin puree can be used for So. Many. Things. Many recipes that call for canned pumpkin can be substituted with your made-with-love, homemade pumpkin puree just be sure you know what to expect.
Sweet treats like breads, muffins, cake and the obvious and most famous pumpkin sweet: PIE can be made with your own pumpkin puree as can more savory foods like soup, pasta dishes and even a super fall-inspired baked bean side dish.
A few of the interesting recipes I'd like to try: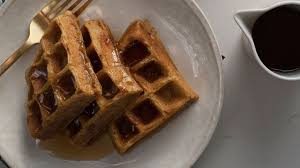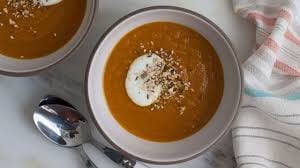 Pumpkin Alfredo with Ricotta Stuffed Shells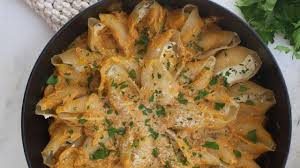 Creamy Pumpkin Sage Fettuccine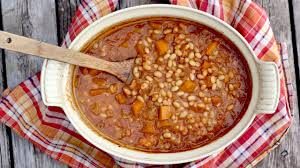 Skin
That's right. Pumpkin skin. Peel the skin off of your roasted pumpkin and dehydrate it into a crispy snack! You can make a chip out of pretty much anything these days and pumpkin is no exception!
Another idea is to use the pumpkin as a serving bowl of sorts…think broccoli cheese soup bowl only this is called Pumpkin Stuffed with Everything Good.
Whatever you decide to do with your pumpkin this fall is up to you, however, I wouldn't suggest doing any of the above after your pumpkin has been sitting on your stoop for a few weeks!
For more recipes and food inspiration, visit PBS Food.
© Twin Cities Public Television - 2016. All rights reserved.
Read Next