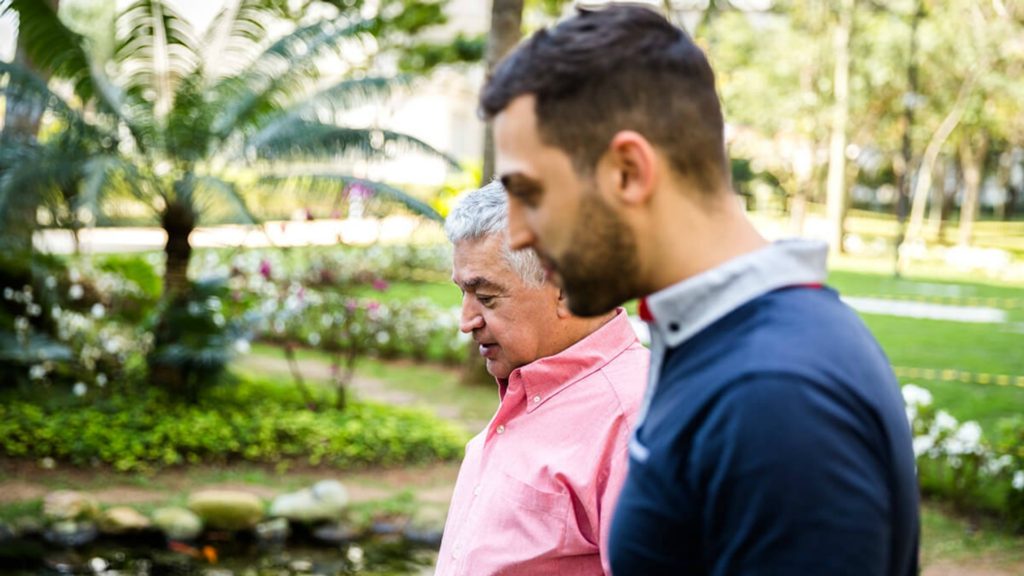 photo by Adobe Stock
By Richard Watts | Next Avenue
As a boomer parent, I've noticed that some of the current conversation between other boomer parents and their Millennial kids centers on what the parents perceive as the younger generation's impenitent sense of entitlement and a lack of drive and motivation. Well perhaps, in addition, we find them a bit short on ambition, bewildered about a life direction, infected with an obsession for social media and generally lacking perspective.
What is your problem Millennials? We have given you everything!
How We Raised Our Millennial Kids
Growing up we never got the attention you received. Our parents made us responsible to go figure it out. That caused us continual struggle and disappointment. We rescued you from all of that!
We mapped out your childhood with endless activities, sports and entertainment. When you were toddlers, we decided what hobbies and sports you would participate in. We were intentional enough to select activities that fit our own passions so we could help you gain proficiency and enjoy the journey while you learned and we participated.
Nothing was too great of a need when it came to your success. Our lofty expectations only matched the potential we saw in you, even if you didn't see it yourself.
Perhaps, however, it is time for boomer parents to take a good hard look at what we did:
We decided to give our kids everything we didn't have, and rejected teaching them some of the hard lessons we did have.
We insisted our kids succeed and make us proud according to our expectations, no matter how much tough-love parenting we overlooked to ensure that raising them was fun.
We behaved like drone parents, seeking out and removing obstacles and adversity to their success. Like growing a palm tree indoors, we protected them from the wind, fertilized them and kept the storms away.
Now we push them outside and expect them to handle the gales of real life.
So what can we do this late in the game?
First, let's take responsibility so the Millennials recognize we caused a problem.
An Apology to Millennials
So here we go. Speaking for my generation of boomer parents…
"Kids, we are sorry. We thought we had your best interest at heart, but in reality, we were making you look good to make us look good. We wanted a best friend and failed to realize that parenting was more valuable to you than our friendship. We let our love for you hijack our parenting skills. We prevented you from experiencing the natural consequences of your own actions. We were afraid to risk your affection when we should have equipped you with the life tools that only come from allowing you to struggle, persist and recover on your own. We felt obligated to explain every time we said 'No!' We handed you an allowance when you didn't do anything for it. We gave you too much and anesthetized your drive. But most egregious, we prevented you from exploring and honing your passions. We put blinders on you to keep your head looking in the direction we carefully mapped and now you are without expression. We are most sincerely sorry and ask you to recognize, accept, and forgive our failure."
A Promise to Millennials
Next, here is our promise to you going forward:
We boomer parents will encourage you in whatever endeavor you attempt, whether it is a success or a failure.
We will only give advice when you ask.
We will share with you and your children the struggles and setbacks we experienced when we were kids because recognizing and discussing our failures can teach more than boasting about our successes.
We will withdraw our financial support (perhaps over time), and allow you to feel the struggles, the independence and finally pride that results from victory over adversity.
We will begin to accept the reality that we boomer parents are only going to be on this planet a short time longer and our lasting legacy will only be the tools and traditions we leave with you, our Millennial children.
Sorry we got a late start at being your parents . . . but we have never stopped loving you. We were intentionally spoiling you, unintentionally.
---

This article originally appeared on Next Avenue
© Twin Cities Public Television - 2017. All rights reserved.
Read Next