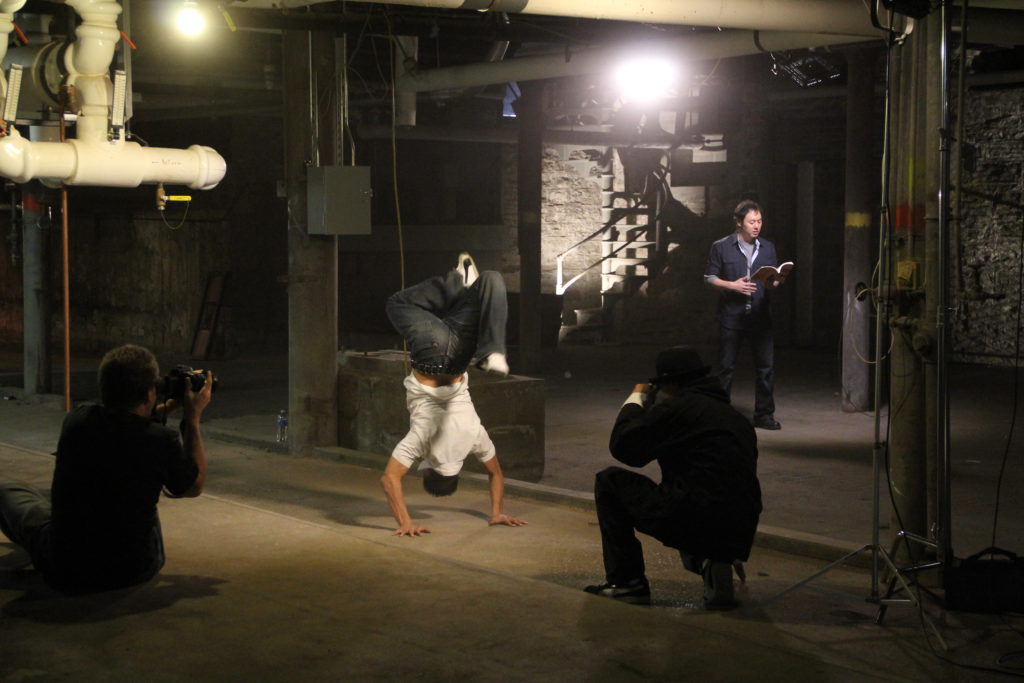 Kick your Thursday up a notch and take in the monthly Bosso Poetry Company showcase of poets and musicians at Dusty's Bar tonight, March 8, 8:30pm to close, with special guests rock band Unguided (Kurt Allis, Ben Durrant and JG Everest) and poet and author Ed Bok Lee.
MNO had the pleasure of spending a beautiful day in a dank, dirty basement with Lee back in October. We combined 3 modern dancers, 4 martial artists and 2 break dancers with Lee's poem "Ode to Bruce Lee" for a very dynamic and unusual staged reading.
Lee had these additional thoughts to share after the shoot:
What inspires you?
The passage of time.
What does art mean to you?
Be, not mean.
What was your childhood ambition?
Taxi driver to the moon and back (for the longest time, that's what I thought "moonlighting" meant).
What's your soundtrack?
A train going by in the night.
What is your essential tool?
Pessimism of the intellect, optimism of the will.
Where do you write? Set the scene.
Lately, in my car. Depending on the scene I'm working on or mood.
Skill you wish you had:
Inter-dimensional lexicographer.
Visit the Bosso Poetry Company's Facebook page for more information about tonight's event.
Read Next