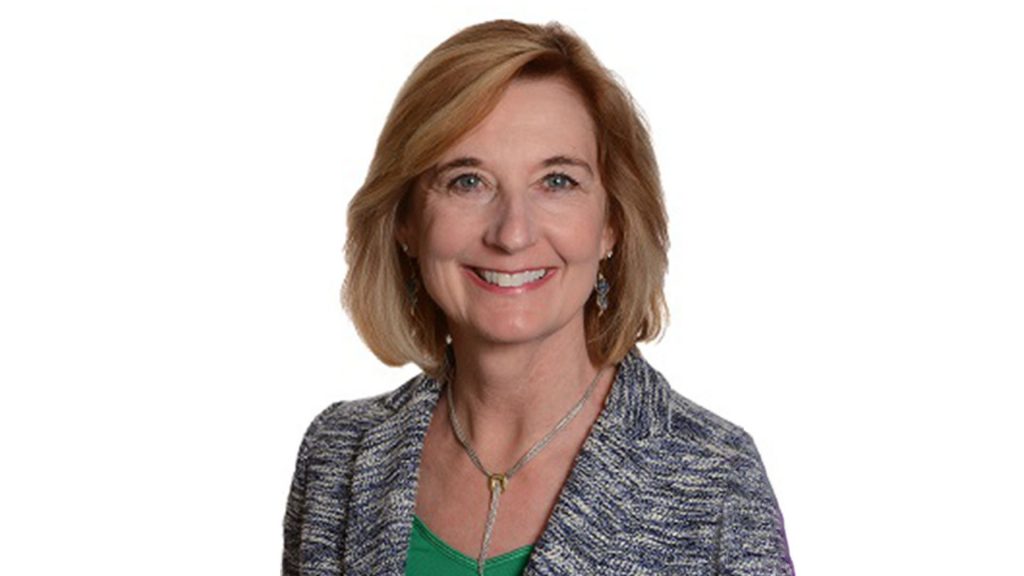 St. Paul, MN (August 15, 2023) – Twin Cities PBS (TPT) is proud to announce that Donna Zimmerman, Chair of the Board of Trustees, has been recognized as a 2023 Notable Nonprofit Board Member by Twin Cities Business. This prestigious honor celebrates Donna's exceptional leadership and contributions to the nonprofit sector, acknowledging her commitment to advancing TPT's mission and creating a positive impact in the community. 
Donna Zimmerman has been an invaluable asset to Twin Cities PBS, serving on the board since 2017 and in various leadership roles, including as the current Chair of the Board. Her leadership and dedication have guided the organization towards its mission of informing, educating, and inspiring audiences through innovative programming and community engagement initiatives. 
Zimmerman's strategic guidance and expertise have helped TPT navigate the pandemic and ever-changing media landscape, ensuring that the organization remains at the forefront of public broadcasting. Donna's collaborative approach has fostered strong partnerships within the community, enabling TPT to expand its reach and serve the Twin Cities region more effectively. Notably, she served as a key liaison between HealthPartners, TPT, and many other organizations for "Little Moments Count," a statewide movement to help parents and the community understand the importance of talking, playing, reading, and singing early and often with young children.     
"The recognition of Donna Zimmerman as a 2023 Notable Nonprofit Board Member by Twin Cities Business highlights her outstanding achievements and exemplary service," explains Sylvia Strobel, TPT's President and CEO, "This distinction reflects not only her remarkable leadership within TPT but also her profound impact on the broader nonprofit sector and greater Twin Cities community." 
Twin Cities PBS extends its heartfelt congratulations to Donna Zimmerman on this well-deserved recognition. Her passion, dedication, and strategic vision continue to inspire TPT's staff, board members, and partners as they work together to fulfill the organization's commitments to providing high-quality educational content and fostering a vibrant and informed community. 
### 
About Twin Cities PBS  
Twin Cities PBS (TPT)'s mission is to enrich lives and strengthen our community through the power of media. Established 64 years ago, TPT now operates as a public service media organization that harnesses a range of media tools to serve citizens in new ways — with multiple broadcast channels, online teaching resources, educational outreach and community engagement activities reaching more than 2 million people each month. Over its history, TPT has been recognized for its innovation and creativity with numerous awards, including Peabody awards and national and regional Emmy® Awards. Find more information at tpt.org. 
© Twin Cities Public Television - 2023. All rights reserved.
Read Next