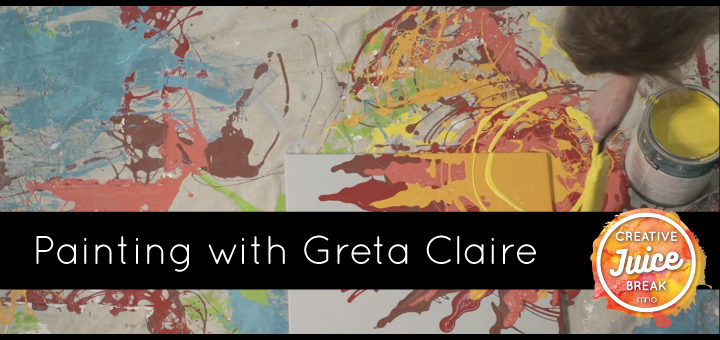 Greta Claire's drip painting project will add a splash of color to any room (and help you finally get rid of all that extra house paint)!
Let the video get your creative juices flowing and read on for project tips from Greta. Or jump to the bottom for purchasing information to get your own Greta Claire original.
What you'll need:
Canvas
Paint brush
7 colors of paint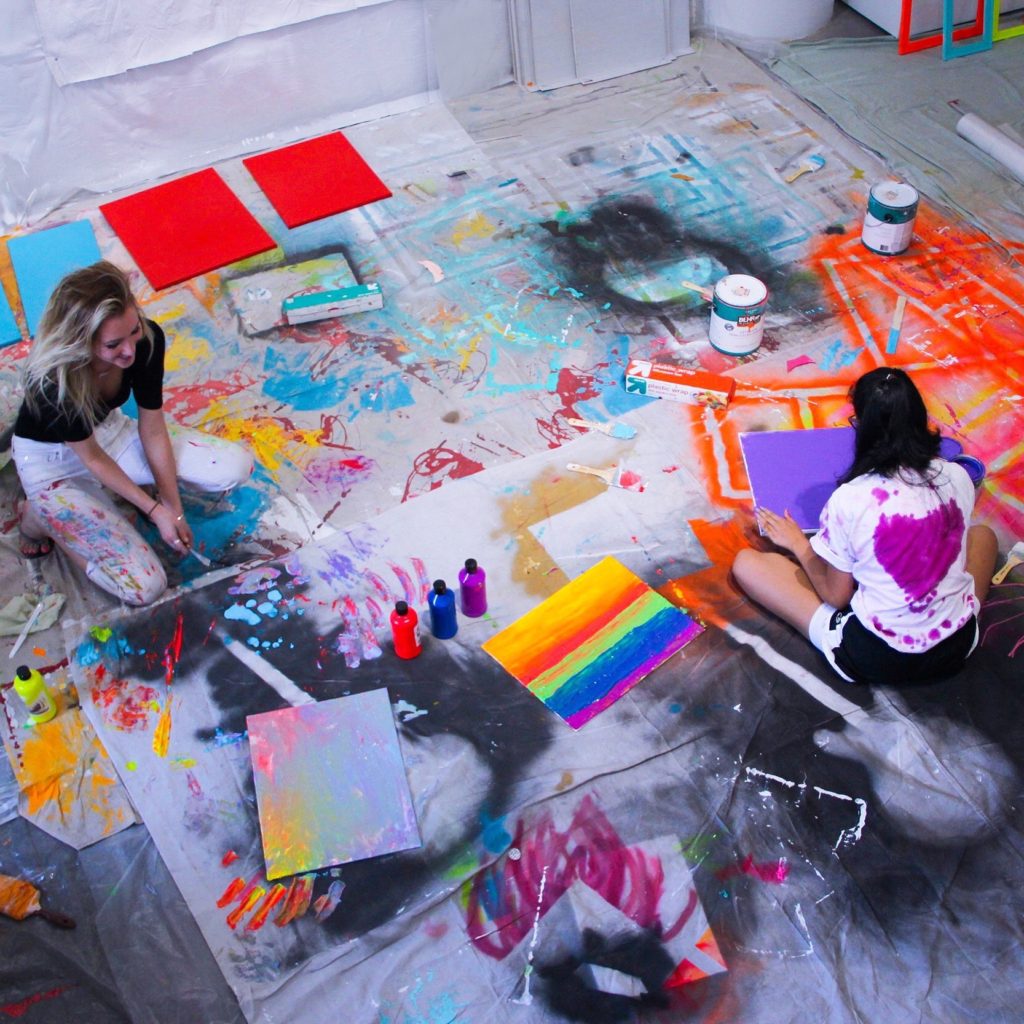 Get thrifty with your paint:
The first place I recommend searching [for paint] is your garage or basement for any old house paint you're probably never going to use again.
Otherwise, check out any place that has a paint sale! A good place to check out is Blick Art Materials, Michael's, or paint from Home Depot (which is what I used for this project.)
Be mindful of your surroundings:
It may seem like common sense, but paint will end up places where you never thought paint could end up. Paint in a place where mess is acceptable and have fun with it!
Prepare for a mess:
Wear messy clothes, put down some poly (plastic sheet, can be purchased at any home improvement store) and if you have another old bed sheet or drop cloth feel free to rest it on top of the poly as well – protect those floors!
The bigger the brush…:
Get some bigger paint brushes that will grab enough paint.
Allow for dry time:
In between the different colors, allow ample time to dry!
How to know when your painting is complete:
Knowing when you're done applying color is simply just taking a step back and asking yourself if the painting feels right. If you really can't tell, try taking a picture of it and looking at it later
More about Greta Claire:
gretaclaire.com | Instagram | Facebook | Twitter | Tumblr
How to purchase work by Greta Claire:
Visit gretaclaire.com. For questions about commissions, artwork or private showings email [email protected]
Upcoming events: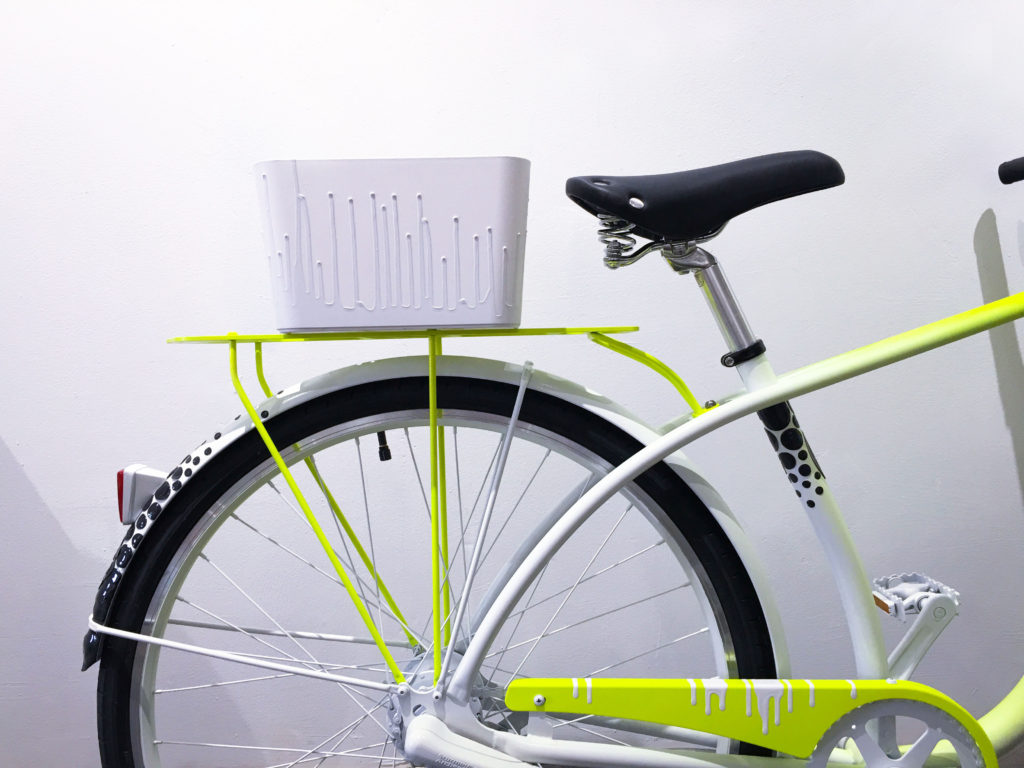 New Belgium Brewery 25th Anniversary
I currently have quite the project load! I've been selected by New Belgium Brewery along with 12 other artists to celebrate NBB's 25th Anniversary. They decided to ask some of their favorite artists to custom paint some of their anniversary bikes from Detroit Bikes.
Art show November 11, 2016
I'll be having a really big show November 11th, working on entirely new work/ideas that I'm excited to release – there are just so many fun things!
Private classes
I recently started holding private art classes in my studio. It's been extremely fun and uplifting helping people dive into the abstract world; allowing them the chance to discover the possibilities that painting offers. It's rad!   
Creative Juice Break from MN Original presents fresh, short videos, activity prompts and more. Get your creative juices flowing!
Read Next