By Katie Carpenter
What's better than the smell of warm banana bread in the oven? As I am writing this, I am smelling banana bread in my own oven. By the time I finished, I'll hear the oven timer go off and pull it out of the oven to try a warm bite! I added chocolate chips to the batter this time which will make it an even more gooey treat!
Baking and cooking with your kids can be a wonderful way to connect as a family as well as build confidence. Your little chefs will gain important life skills, practice their creativity, and will take pride in their creations.
Participating in the process of preparing meals may even make them more open-minded about trying new foods. It can help them understand more about where their food comes from and help them appreciate the food on their plates. Hands-on experience in the kitchen can also provide unique opportunities to practice problem-solving, math, and reading skills.
A few tips for inspiring your little chefs in the kitchen:
Make time for this special activity together; Don't rush it
Let older kids choose a dish and you can be their sous-chef
Start with simple recipes that have fewer than five ingredients like muffins, salads or pizza and work up to more involved recipes from there
Use cooking together as an opportunity to explain where their meat and produce comes from and to talk about food waste
Talk about safety in the kitchen before diving in together
Let your kids call the shots when you're making decisions about your meal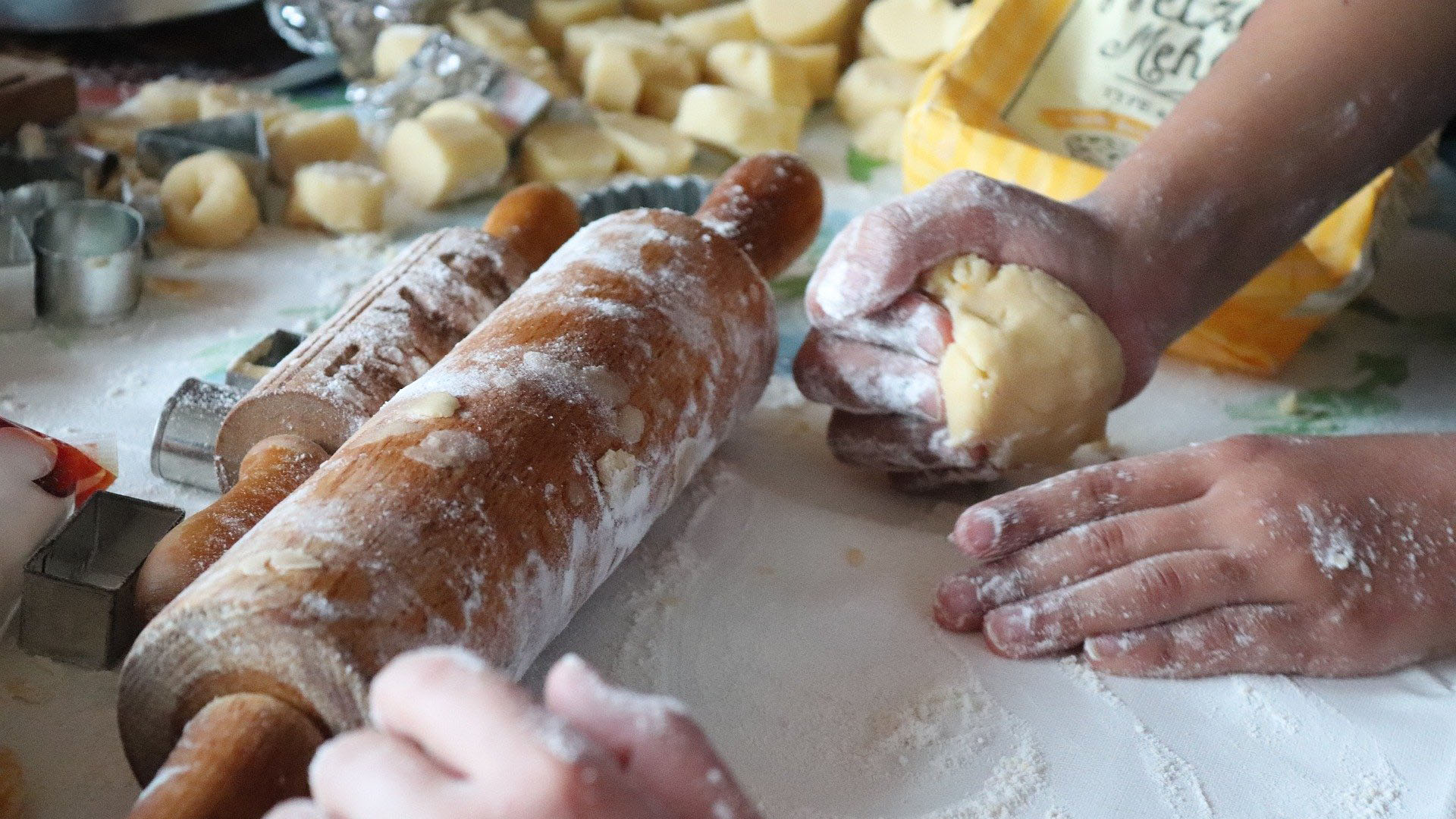 It's a festive season filled with holidays and cozy time indoors. It's a great time to experiment in the kitchen, or perhaps share some of your delicious creations as gifts with neighbors. But remember: keep it simple. In the article from PBS Parents titled, "How Parents Can Simplify the Holidays," the author shares:
Whether you're decorating the Christmas tree, baking cookies, or making gifts for grandma, remember that the process is more important for your child than the outcome. Keep it simple, and you and your child will enjoy it more.
So, don't be afraid of the mess. Embrace it. It will be worth it!
Below, we're sharing some of our favorite kid-friendly cooking ideas to inspire you and the family in the kitchen!
---
TPT's Relish: Stine Aasland's 'Koselig'-Inspired Norwegian Waffles
"There are as many waffle recipes as there are people in Norway," explains Stine Aasland, founder of Nordic Waffles, as she whips up a batch of her mother's waffle batter with chef and Relish host Yia Vang.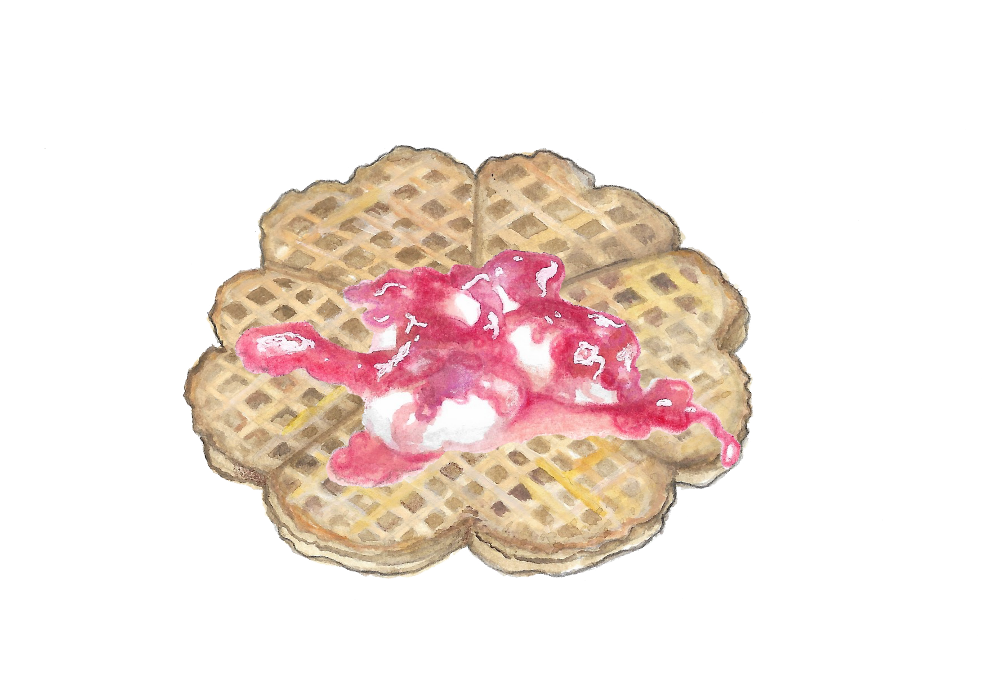 "They also have recipes that are secret, and they will NOT share it with you," Aasland says, laughing. Fortunately for us, her mother was willing to share her recipe so we could learn more about this traditional treat.

Easy Pancake Recipe: STEM Learning in the Kitchen
Cooking up a plate of fluffy buttermilk pancakes isn't just a great life skill, it's also an opportunity to work in some serious math and science lessons. The results are delicious!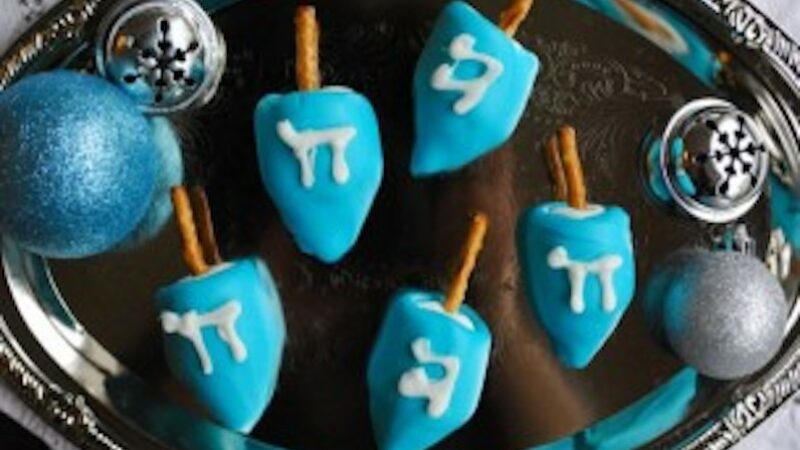 Edible Marshmallow Dreidels
You can't lose with these edible marshmallow dreidels! Happy Hanukkah!
Cupcake Fondue
Spark the little chefs' creativity by encouraging them to dip and decorate these flavorful cupcake masterpieces.
Bake Gingerbread Letters
It's time to take the ABCs to the k-i-t-c-h-e-n! Make gingerbread cookies in the shape of the alphabet with this simply delicious activity.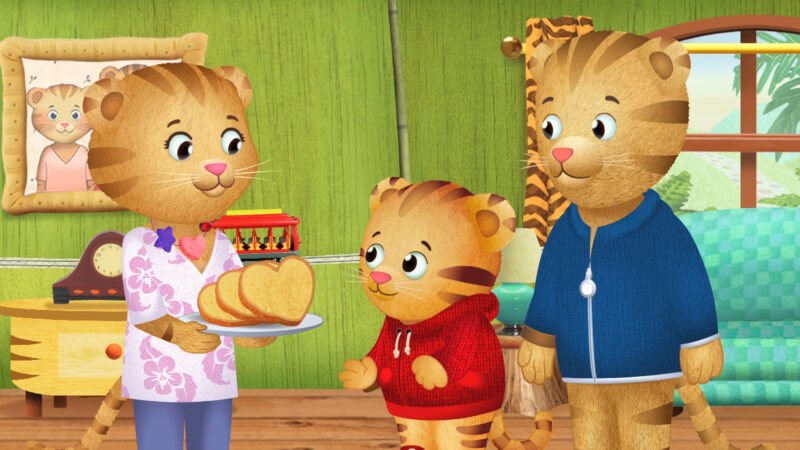 Mom Tiger's Banana Bread
Daniel and his friend Baker Aker surprise Mom Tiger with her favorite banana bread, because making something is one way to say "I love you."
Bake Easy Mini Pizzas
When you're preparing a meal or a snack, think about things your child may be able to do to help. Being invited to be an "assistant chef" can make children feel proud, as well as be more willing to try new foods they've helped prepare. Here's a quick and easy meal you can make together and find opportunities to introduce — and taste — new foods.
Use Math While Baking Peg's Honey Cake
Peg and her friends find math all around them, including in the kitchen. As you bake and decorate a delicious honey cake, look for all the ways you use math — from measuring the ingredients, to the setting the oven temperature and timer, to decorating the cake with geometric patterns.

Lion Dip
Look to a fiery lion's mane for inspiration in this healthy, veggie-filled treat.
Make Three Kid-Friendly Rice Dishes: Rice and Beans from Mexico
Rice is a staple part of the diet in many different countries around the world and there are countless ways that each culture prepares their traditional version. In this activity, we will focus on ways to make rice from three different cultures. Use this activity to open up a discussion with your child about what similarities and differences exist with each dish. What factors might influence the ingredients used for each recipe? (This recipe has been simplified to be kid-friendly.)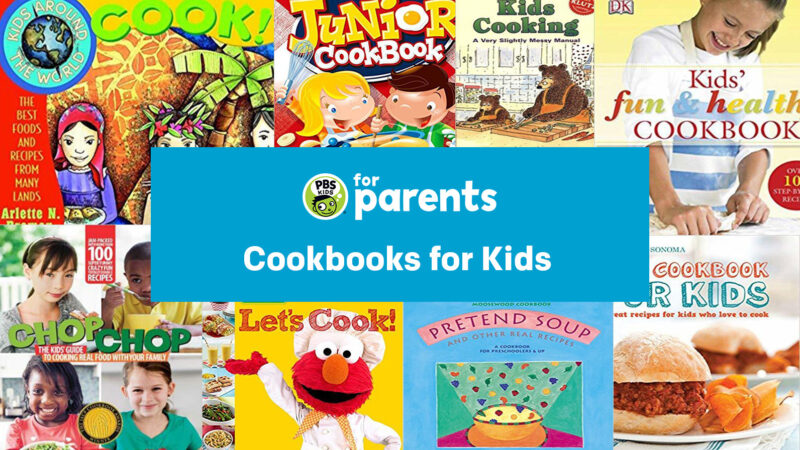 Cookbooks for Kids
This roundup of cookbooks especially for kids provides an exciting spread of recipes that will be sure to Inspire the young chefs in your kitchen.
How to Make Family Meals the Best Part of Your Day
In the article, the author points out some important ways that sharing family meals can promote healthy lifestyles:
If you're not convinced family meals are worth the effort, consider the research. Children and teens who eat with their families three or more times per week have healthier eating habits, are less likely to be obese, and are less likely to develop eating disorders. Adolescents who eat with their families do better in school, have lower levels of depression, are less likely to use drugs and alcohol and report more and better communication with their parents. For young kids, family meals provide great opportunities for back-and-forth conversations that help them develop language and literacy skills.
---
Thanks for reading! Here's a photo of my banana bread that just came out of the oven! It's delicious! Happy cooking everyone!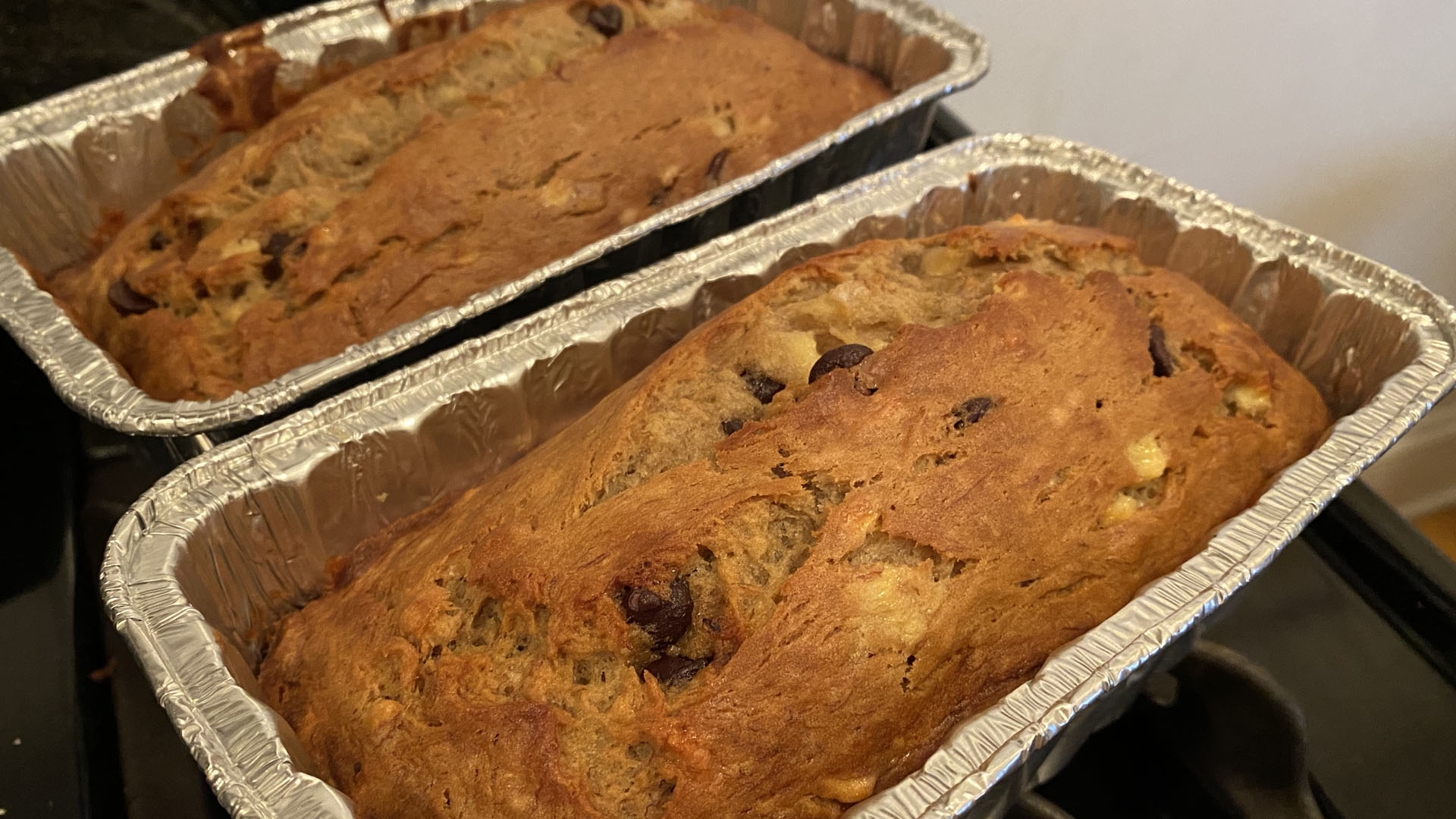 ---
Community Food Resources
We know that these can be hard times for many families, and putting food on the table each day might be challenging. You're not alone. Please visit TPT's Food for Thought Resources page for ways to access help.
Food for Thought is a project on intergenerational, multicultural food justice for all.
© Twin Cities Public Television - 2020. All rights reserved.
Read Next