By Katie Carpenter
Have fun at home with these ideas to create your very own bubble wands. Meet TPT staffer KaMia (pictured below), who brought us these fun activities and will walk you through each activity during our next Virtual Second Saturday on August 8,2020.
Gather the materials listed below to watch and participate with your kiddos during the event!
We'll "see" you there!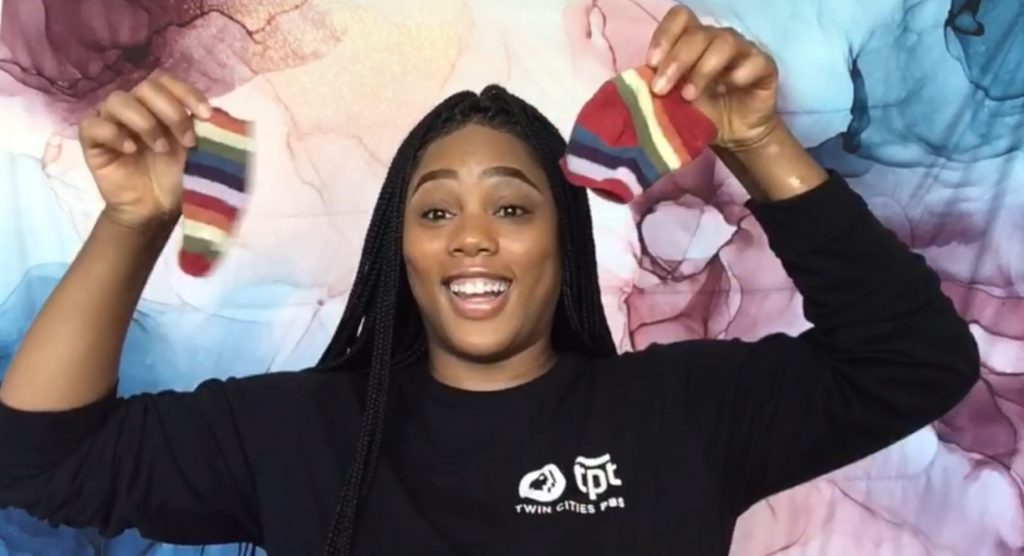 ---
Bubble solution
In a medium size bowl pour 2 cups of water
Pour ½ cup liquid dish soap in bowl of water
Pour ¼ cup Vegetable Glycerin (if you don't have Glycerin, you can also use corn syrup)
Wand 1
Use a cookie cutter of your choice (if you don't have a cookie cutter, you can use the metal rim of a mason jar)
Dip it into your bubble solution and blow!
Wand 2
Take 5 or more straws (but the more straws the more bubbles). You can use any kind of straws you like, plastic, paper or metal.
With rubber bands tie each end together
Now do the same to the other end
Dip it into your bubble solution and blow!
Wand 3
Take an empty plastic water bottle (take the cap off, you won't need it).
Cut a slit in the water bottle then cut all around.
Take the top half aside and set it aside (recycle the bottom half, you won't need it).
Take a clean sock and cut it in half.
With the bottom half of the sock pull it over the larger whole of the water bottle.
Take a rubber band and tie it around the mouth opening of the water bottle then roll the extra sock fabric down
Dip it into your bubble solution and blow!
Show us your bubbles!
We want to see your bubble photos! Please share your photos and we may feature you on TPT or our next Virtual Second Saturday event!
---
Sign Up for Virtual Second Saturday
We miss seeing your smiling faces, and we're creating a new experience to help us stay connected while practice social distancing.
Join us, at TPT's Virtual Second Saturday Event, this Saturday, August 8th, 2020! Sign up here
During this virtual Second Saturday, kids will hear stories, participate in experiments, games and activities, hear from special guests from around the state of Minnesota, and watch clips from their favorite PBS KIDS shows.
We will make this as interactive as possible, so find your favorite spot to watch and prepare to join us for a morning of fun!
Watch CAMP-TV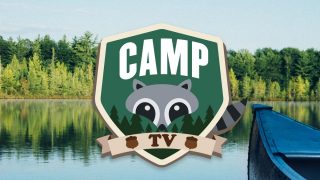 This new one-hour series for kids brings some of the magic, learning and fun of summer camp to your home. Join in the fun with head counselor Zach as he guides campers through a variety of activities – exploring nature, math, science, the arts, movement and more.
Watch Camp TV on TPT 2 weekdays from 9am – 10am in August
More Learning Resources
Looking for more summer fun and ways to get your kids excited about learning and engaging with their world? Visit TPT.org/homelearning for more resources and daily activities that the entire family will enjoy!
© Twin Cities Public Television - 2020. All rights reserved.
Read Next