By Katie Carpenter
What are your kiddos saying about heading back to school?
As summer winds down, many students and their parents are feeling those first day of school jitters. The uncertainty of what the COVID-19 pandemic may hold for Minnesota families this school year also amplifies those feelings.
Twin Cities PBS is proud to introduce TPT Learn, an initiative that highlights high-quality, trusted educational media and aligned resources. We are excited to support families, children and educators as they prepare for an unprecedented year of learning.
---
Sign up for our weekly TPT PlayDate e-newsletter to stay up-to-date on TPT Learn, resources, events and brand new programs like Elinor Wonders Why!
---
We've rounded-up some useful articles and resources to help prepare and build confidence for this new school year, whatever it looks like for you and your family.
Here's to a memorable year of learning together!
Prepare for the First Day of School
A little preparation can go a long way in making that first day special and less scary.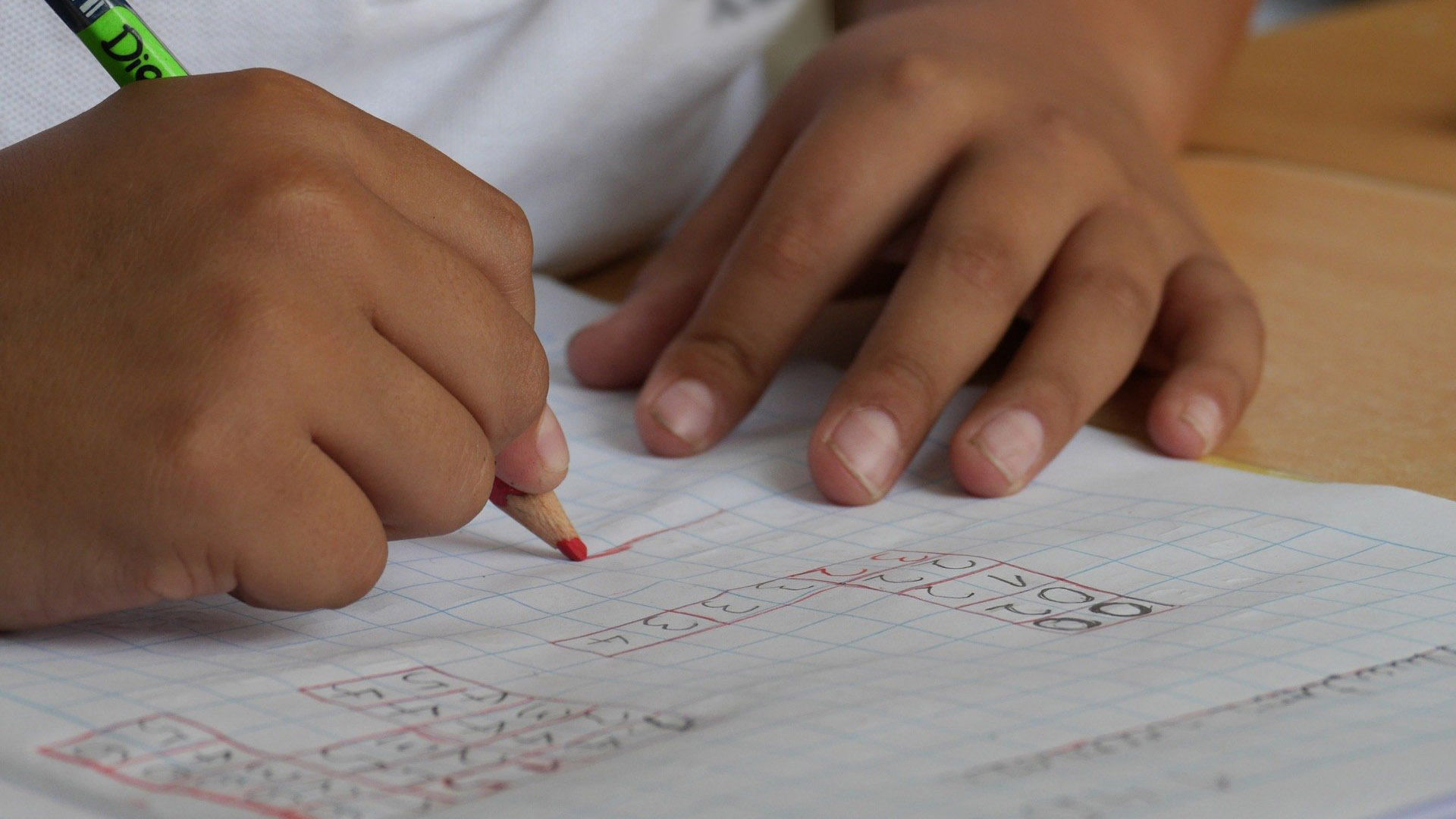 "You Are Brave and Kind": Helping Your Child Get Ready for the First Day of School
"When adults share their own emotions, and give kids space to express theirs, it reminds children that "big feelings" are absolutely normal. Everyone gets a little bit nervous before they start something new."
Back to School Checklist
First Week of School Planner
Other great back to school resources for parents 
Back to School Collection
Ready for the start of school? Help young learners feel empowered and confident to experience a new world with some of PBS Teachers' favorite back-to-school resources and activities, covering everything from establishing routines and managing transitions to supporting healthy behaviors and building new relationships.
Prepare for a Very Different School Year
Parents and caregivers are wrestling with tough questions about the 2020-2021 school year: What will it look like if/when children are physically in school? And what will it mean for family life if/when children are at home for hybrid or remote learning?
Create a Routine
Creating a daily routine with your child is a great way to build self-confidence. Predictable routines are also reassuring for young children, especially during the pandemic.
The Power of Routines
"Daily routines are often thought of as just "maintenance" activities: meal time, running errands, getting ready for bed, taking baths. But these everyday actions are rich opportunities to support your child's learning and development, while having fun. Routines offer the chance to build self-confidence, curiosity, social skills, self-control, communication skills, and more."
How to Make a New Home Routine
"Children thrive on routines. To little ones, there is so much new in their worlds, their brains and their bodies every day that making things predictable is reassuring. Kids need that reassurance now more than ever."
Learning at Home
Learn at Home Checklist
Homeschooling Resource List
Combatting Homeschool Burnout
Whether your child's preschool is open for the fall or closed due to coronavirus concerns, you can still help them develop the habits they need to thrive with these online resources suited for at-home instruction.
8 Indoor Activities to Release Kids' Energy
Physical activity is important to growing minds and bodies! Whether you're preparing for a new routine at home with your child this fall, or looking for activities to add to an existing routine, here are a few indoor game ideas to get the wiggles out.
Tips for Heading Off to School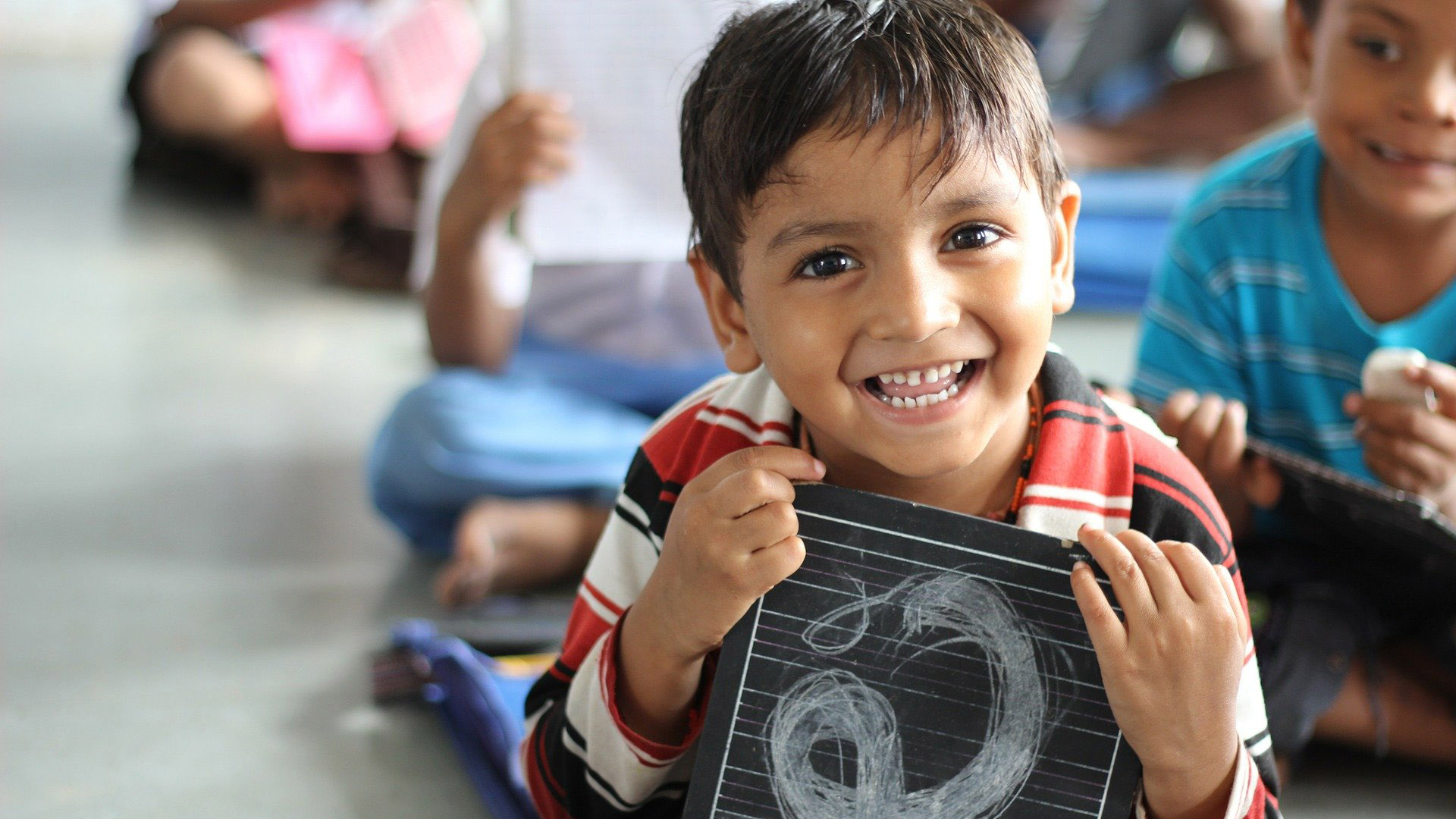 Helping Preschoolers Cope with Separation Anxiety 
Separation is hard. If your preschooler will be heading into the classroom this fall, after many months at home, try these strategies to help them cope with separation anxiety.
3 Strategies for a Successful School Year
It's back-to-school season, and adjusting to a new routine and getting to know new teachers and classmates takes a lot of energy. Help your child feel prepared and confident to start a new school year with these three strategies.
Explore "Authentic Learning" Projects
So, what can parents do to support their children's learning at home? The answer can be found in "authentic learning" projects, a natural way for families to engage children in learning.
Elinor Wonders Why sparks learning through asking questions
Get a sneak peek at the new PBS Kids show, Elinor Wonders Why, on PBSKIDS.org or the PBS KIDS Video app! Watch as Animal Town's most curious bunny and her friends find joy in asking questions and discovering how ideas from nature connect to our everyday lives.
Premieres on TPT2 on September 7th!
---
Join Us! Second Saturday Event Featuring Eleanor Wonders Why!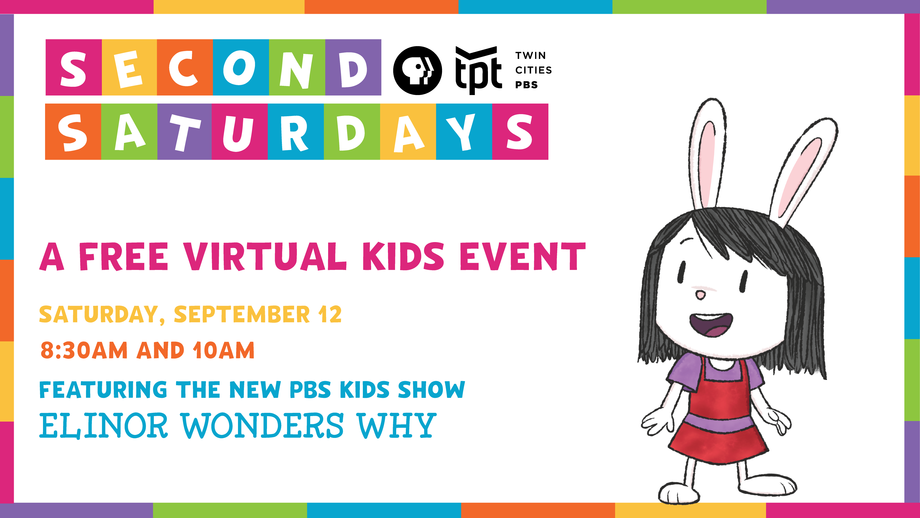 For this month's Second Saturdays event, we will be reading Cameron Goes to School with author Sheletta Burndidge, learning about science with KaMia Watson, and working on another interactive crafting project. We will also be featuring the new PBS KIDS show Elinor Wonders Why!
Saturday, September 12th
8:30 AM & 10:00 AM
Location: Virtual Event
Keep your kids active, learning, and engaged with TPT PBS KIDS. We miss seeing your smiling faces, and we're creating a new experience to help us stay connected while practice social distancing.
---
Are you interested in advising TPT Learn's educational initiative?
If you are an educator, parent or caregiver of kids in school (k-12), we'd love to consider you to be on our TPT Learn education advisory committee. We'll meet several times over the course of the year to talk about what's happening in education and how TPT's current education projects can best support our kids' learning in Minnesota.
Please email TPT Learn team member Katie Carpenter by Friday September 18th to express your interest: [email protected]
© Twin Cities Public Television - 2020. All rights reserved.
Read Next