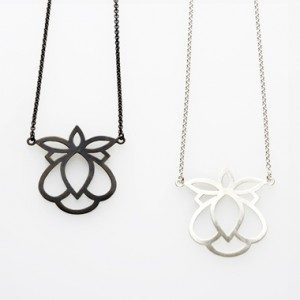 To some folks, nothing says "Happy Valentine's Day" like one of those overstuffed drug store teddy bears, paired with a packet of iconic Sweetheart candy. But we think you're different. We think you'd like to give your special friend something handcrafted by a Minnesota artist. So without further ado, here's a taste of some of our favorite artist-made gifts for Valentine's Day. What's missing? Feel free to tell us below!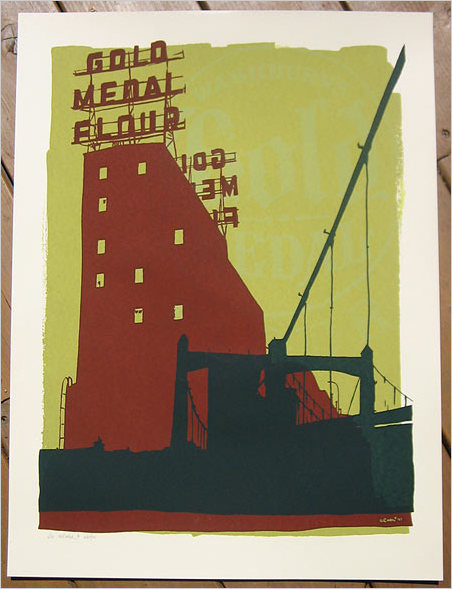 1. Adam Turman Hearts the Twin Cities
Celebrate your lover's love of the Twin Cities with a poster print made by the ever-more popular Adam Turman (watch his episode here). If you're feeling sentimental, this one might be just the thing. To send a saucier message, you might take the pin-up route.
Aw shucks. Loons are crazy, but sentimental too. Wouldn't your partner simply swoon…over this print of two loons by Brian Geihl? (We know, could have done better with the rhyme. Next time.).
Not just one artist, but a whole store full of their work! If you haven't been to I Like You in Northeast Minneapolis, you are missing out on a whimsical tour de force of Minnesota artisanship. Handmade jewelry! Screenprints! Candles! Homespun yarn! Little buttons that say "I heart MN boys"!  It will not disappoint.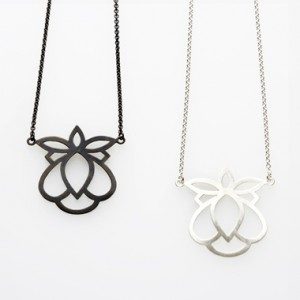 4. Wear Your Love Around Your Neck
Sure, jewelry for Valentine's Day is a bit cliché, but it takes on new meaning when the jewelry in question is crafted by talented Minnesota hands. Check out the jewelry of local maker Karin Jacobson at her trunk sale February 12 & 13 at the Grand Hand Gallery.
Why give a man a fine art mosaic when you can teach a man to make awesome fine art mosaics? You know, as the saying goes. Artist Sharra Frank (watch her episode here) offers mosaic workshops for around $250. It's the gift that keeps on giving (and guarantees you an awesome Valentine's Day gift next year).
6. Love Really Pulls the Room Together
You're past the stage of stuffing paper Valentines in your sweetie's dressed-up shoebox, right? So why not graduate to a real, bonafide wall hanging, by artist Lisa Nankivil? (See how she makes 'em here). A little pricier then a teddy bear, sure– but art is an investment! (stuffed animals aren't).
 7. Pillow Talk
Your significant other is as fine as porcelain (but not as breakable!), so build on that apt metaphor and get her/him a piece from porcelain artist Maren Kloppman, who makes beautiful vessels and pillows of porcelain (watch her in action here).
We mentioned Karin Jacobson's upcoming Trunk Show at the Grand Hand–but it's also worth checking out whether or not you're looking for jewelry. You'll come across work by a number of MN Original alums, including textile artist Kelly Marshall and jewelry maker Emily Johnson. We also have a crush on the stained glass work of Josephine Geiger.
 9. AZ Gallery
Come hang out in Lowertown (our hood!), while browsing the fruits of local artists' labor at this local cooperative. Jewelry, painting, metalwork, ceramics, and more. Remember: As the AZ Gallery website proclaims, "Roses die…art lives forever!"
10. PDA: Photographed Display of Affection
How better to show off your affection than to kiss your partner, have your kiss photographed, then give him/her a print of the photo? For one thing, it makes it easier to prove that he/she did in fact find you kissable. Participate in the Smooch! Project by attending one of their upcoming shoots– some even allow (well-mannered) pups.
11. Something by Amy Rice Would be Nice
If your lover were a cartoon, she'd look like one of Amy Rice's darling illustrations, don't you think? If so, we'd have a crush on her too. Check out Amy Rice's artwork here.
Read Next