St. Paul, MN (August 31, 2023) –  America Outdoors with Baratunde Thurston will return for a second season on Wednesdays, September 6 – October 11 on TPT 2 at 7:00. The series will also be available for streaming at tpt.org and the PBS app.
Produced by Twin Cities PBS (TPT) and Part2 Pictures for PBS, the series is hosted by New York Times bestselling author (How to Be Black), podcaster (How to Citizen with Baratunde), and outdoor enthusiast, Baratunde Thurston. The six-part series follows him on an adventure-filled journey across the U.S. to discover how nature shapes the way Americans work, play and interact with the outdoors. In its second season, America Outdoors will highlight even more regions and environments, finding unique expressions of our outdoor culture in Utah, Maine, Arkansas, New Mexico, Oregon and the Suwanee River in Georgia and Florida.
"I love getting to experience this country through the lives of people deeply connected to nature," said Baratunde Thurston, host and executive producer of America Outdoors. "I've witnessed healing, transformation, and plain old fun. This second season has more America and more outdoors!"
New this season, episodes will dig into the growing evidence that links people's overall health and wellness with being outside and will also explore new ways of making the outdoors accessible to everyone. The series will also continue to showcase how Americans seek out the outdoors in the most unlikely of places, even as our changing climate grows more extreme.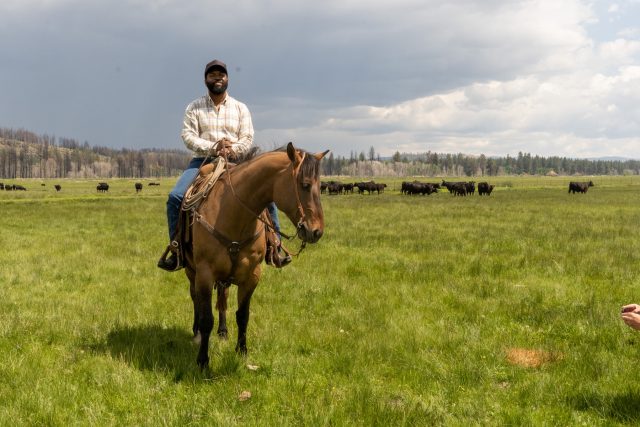 "PBS audiences all over the country loved joining Baratunde on his journeys to meet fellow Americans and explore their deep connection to the landscapes around them," said Bill Gardner, Vice President of Multiplatform Programming & Head of Development at PBS. "As we grow our programming slate focused on stories about our changing planet, we're excited that this new season of America Outdoors is uncovering new stories and highlighting the heroes fighting to preserve and provide the outdoors to everyone."
Season 2 of America Outdoors will also take viewers along for some unique experiences of the outdoors, including backcountry aviation in the Ozarks, a hands-on study of endangered snapping turtles in the Suwannee River, and a Baptist service in Georgia's Okefenokee Swamp. Viewers will follow Baratunde as he speeds across a historic mountain biking trail in Arkansas and meets an Iraq War vet who has treated his PTSD by immersing himself in nature—and is helping other veterans in the same way. Baratunde will also paraglide above the Great Salt Lake to document its vanishing and join coastal Mainers as they farm oysters and harvest ice the old-fashioned way.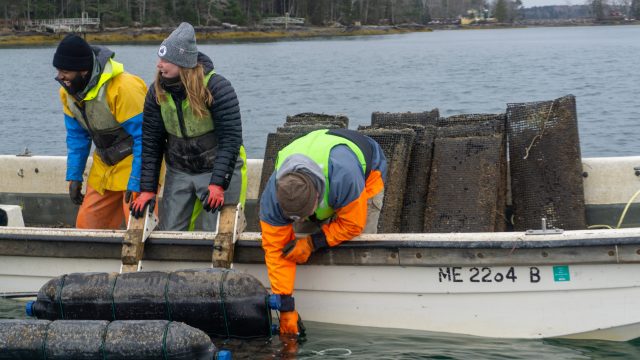 Episode and air dates include:
"Suwannee: Wild River"
Wednesday, September 6 at 7 p.m. on TPT 2 (Season Premiere)
The Suwannee is one of the last wild rivers in America, and its watershed creates woods and wetlands, marshes, and cave systems. From its headwaters in the Okefenokee Swamp, Baratunde journeys downstream, meeting colorful denizens of the Suwannee. From jet skiers to herpetologists, manatees to snapping turtles, he learns how this unique environment inspires a whole range of passions.
"Arkansas: Hidden Gems"
Wednesday, September 13 at 7 p.m. on TPT 2
In Arkansas, just about everyone you meet is into the outdoors, yet to many outside the state it barely registers as an outdoor destination. Now, it's on a mission to earn recognition as a wild mecca. Baratunde heads south to find out why this hidden gem has stayed hidden for so long, and how its outdoor culture is changing.
"New Mexico: Timeless"
Wednesday, September 20 at 7 p.m. on TPT 2
New Mexico was first inhabited by Ancient Puebloans millennia ago, and some of the most stunning ruins on the continent can be found here.  From turkey hunting to river rafting on the Rio Grande and ancient pueblos built in alignment with the stars, Baratunde explores how the area's deep history still shapes the outdoor culture, even as people there are reimagining their outdoor lives.
"Oregon: New Heights"
Wednesday, September 27 at 7 p.m. on TPT 2
Oregon is known for its wild coastline and misty forests, but it's a place where a few hours in your car can take you from the coast to the high desert or the Cascade mountains. Embracing this incredible variety, Baratunde embraces forest bathing, goes spearfishing to discover underwater kelp forests, rides along with cowboys on the cutting edge of sustainable ranching, and rollerblades through Portland.
"Utah: Choose Your Path"
Wednesday, October 4 at 7 p.m. on TPT 2
From the nomadic Diné tribes who have been here since time immemorial to the Mormons who made their religious pilgrimage in 1847, the expansive beauty of Utah has been a magnet for centuries. So what draws modern pilgrims? Baratunde journeys west to find out what they're seeking, and how are they shaping the outdoor culture today.
"Maine: Embrace the Cold"
Wednesday, October 11 at 7 p.m. on TPT 2
With its magnificent coastline and densely wooded interior, Maine is a place where outdoor adventure has a long history, and a love of wilderness starts in childhood. Baratunde meets a Mainer reviving the timeless craft of harvesting ice, straps on snowshoes to understand how being outside can help folks recovering from addiction, and takes an icy plunge in the winter ocean to embrace the cold.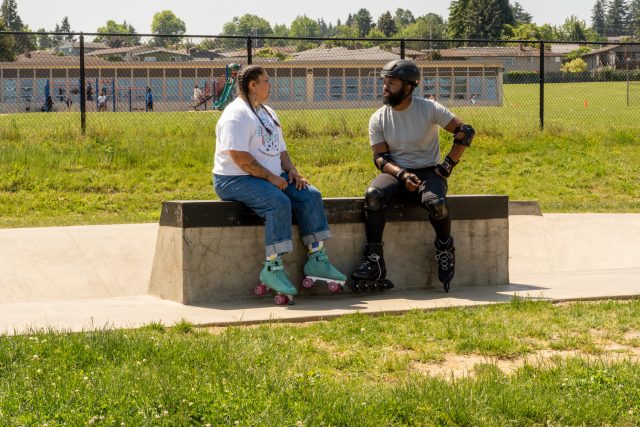 Michael Rosenfeld, David Shadrack Smith, and Baratunde Thurston serve as executive producers of America Outdoors. Fay Yu is Head of Current for Part2 Pictures. David Casey is the series showrunner and Bill Gardner is Executive in Charge for PBS. Funding for America Outdoors was provided, in part, by Anne Ray Foundation; Richard King Mellon Foundation; John and Ruth Huss; Susan and Thomas McCarthy; and Linda Willette and Jan Willette.
The broadcast series and its companion web series titled America Outdoors: Understory, will be available to stream on tpt.org and the PBS app, available on iOS, Android, Roku, Apple TV, Amazon Fire TV, Android TV, Samsung Smart TV, Chromecast, and VIZIO.
---
About the Host:
Baratunde Thurston is an Emmy-nominated, multi-platform storyteller and producer operating at the intersection of race, tech, democracy, and climate. He is the host and executive producer of the PBS television series AMERICA OUTDOORS WITH BARATUNDE THURSTON, creator and host of How To Citizen with Baratunde which Apple named one of its favorite podcasts of 2020, and a founding partner of the new media startup Puck. His comedic memoir, How To Be Black, is a New York Times best-seller. In 2019, he delivered what MSNBC's Brian Williams called "one of the greatest TED talks of all time." Baratunde is unique in his ability to integrate and synthesize themes of race, culture, politics, and technology to explain where our nation is and where we can take it. Baratunde serves on the boards of Civics Unplugged, BUILD.org, and the Brooklyn Public Library and lives in Los Angeles, California.
About Twin Cities PBS 
Twin Cities PBS (TPT)'s mission is to enrich lives and strengthen our community through the power of media. Established 67 years ago, TPT now operates as a public service media organization that harnesses a range of media tools to serve citizens in new ways — with multiple broadcast channels, online teaching resources, educational outreach, and community engagement activities reaching more than two million people each month. Over its history, TPT has been recognized for its innovation and creativity with numerous awards, including Peabody awards and national and regional Emmy® Awards. For more information, visit TPT online, and follow TPT on Facebook and Twitter.
About PBS 
PBS, with more than 330 member stations, offers all Americans the opportunity to explore new ideas and new worlds through television and digital content. Each month, PBS reaches over 42 million adults on linear primetime television, more than 15 million users on PBS-owned streaming platforms, and 56 million people view PBS content on social media, inviting them to experience the worlds of science, history, nature, and public affairs; to hear diverse viewpoints; and to take front-row seats to world-class drama and performances. PBS's broad array of programs has been consistently honored by the industry's most coveted award competitions. Teachers of children from pre-K through 12th-grade turn to PBS LearningMedia for digital content and services that help bring classroom lessons to life. As the number one educational media brand, PBS KIDS helps children 2-8 build critical skills, enabling them to find success in school and life. Delivered through member stations, PBS KIDS offers high-quality content on TV — including a PBS KIDS channel — and streaming free on pbskids.org and the PBS KIDS Video app, games on the PBS KIDS Games app, and in communities across America. More information about PBS is available at PBS.org, one of the leading dot-org websites on the internet, Facebook, Instagram, or through our apps for mobile and connected devices. Specific program information and updates for press are available at pbs.org/pressroom or by following PBS Communications on Twitter.
© Twin Cities Public Television - 2023. All rights reserved.
Read Next