Video by Ryan Klabunde / Article by Jess Bellville

In a dazzling display of colors, artist Alison Price captures the majesty of trees, turning each scale of bark and artery of branch into something otherworldly, almost human. Her series "Witnessing Waves" portrays ancient heritage trees as witnesses who stand along the banks of the Mississippi River to acknowledge the countless immigrants, migrants and refugees in search of a new home. The trees, branches twisting this way and that like locks of hair, look like they could hoist their sturdiness and their swirling hues right into your living room.
Inspired by a strong connection to the trees she paints, Price visits the Mississippi River Gorge at least twice each week. One tree in particular calls to her:
"Twin Cities' oldest tree was called Ancient Oak. Theodore Wirth, father of Twin Cities parks, had estimated the tree to be 700 to 900 years old in his publications, now estimated to be 333 years old. I'm fascinated by the tree because, thinking that she bloomed in 1706 and was watching over the Mississippi River Gorge for longer than our country has been a country – and she's seen thousands of people pass by her branches – makes me realize how important we all are to each other. And our integration with nature and our environment, whether it's a cultural environment or a natural environment. When I visit the Ancient Oak, I feel her power; I feel the connection to everyone, really."
As soon as Price sets foot in the park, the city disappears, inviting a steady reflection on the area's history, and the ways in which that history connects us to each other and to the trees that stand sentinel. Ancient Oak and her ancestors, it turns out, would have seen a vastly different river and surrounding landscape in the years, decades and centuries leading up to the waves of mostly European migration that led to the construction of the Mississippi's locks and dams, and the rise of industrial milling along the river's banks.
Just beneath the Mississippi's flatly snaking surface, 30 feet deep in the dark waters, are churning whitewater rapids. Once upon a time, those roiling rapids ran for eight miles over large boulders and around a series of small islands carved in the center of the river. The 111-foot drop between St. Anthony Falls and what's now Hidden Falls Regional Park would have been a cascading sight to behold, one that was perilous and violent in years when the water ran high.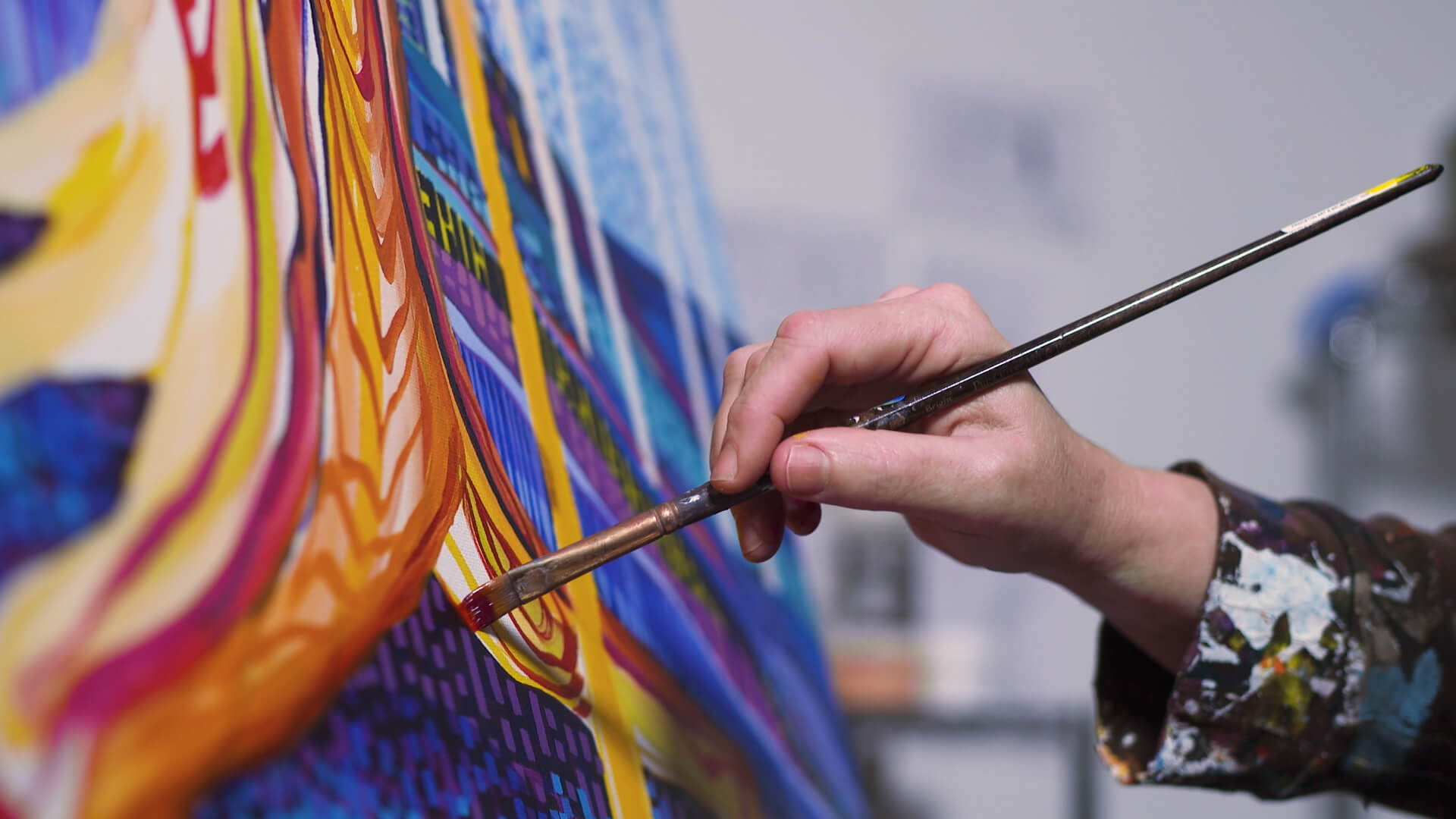 Twelve thousand years ago, St. Anthony Falls was situated near downtown Saint Paul before making its slow recession upriver to its current location near Minneapolis. The falls were still receding when European settlers arrived in the 1800s and realized that harnessing the river's power could build fortunes in the form of flour and saw mills. That epiphany ushered in the era of lock-and-dam construction that ultimately turned the Mississippi's whitewater into the slow, sediment-heavy river we recognize today. Once the waterway was harnessed, two wealthy mill owners – William Eastman and John Merriam – purchased Nicollet Island, intending to establish another mill powered by the nearby falls through a deep tunnel built below the bottom of the river. But in 1869, the tunnel collapsed, creating a swirling vortex that rippled out into the burgeoning Minneapolis as sinkholes and whirlpools swallowed up other mills. To this day, the collapse of the Eastman tunnel is one of the worst disasters in Twin Cities history.
Left to their own devices, St. Anthony Falls would have continued its slow recession to just north of downtown Minneapolis, where the geology flattens out, and transformed into rapids. Along the banks, alternating swaths of oak savannas and prairies would have stitched together.
Those questions about what could have been or used to be funnel through the Ancient Oak that inspires Price's frequent visits to the Mississippi River Gorge, where she thinks about "how many new cultures, new languages, new traditions that have been brought to the Twin Cities – and the trees have witnessed all of this."
The Mississippi River Gorge and nearby Coldwater Springs – a 10,000-year-old "museum" of geology and a sacred gathering spot for Native American tribes that call the upper Mississippi region home – are alive with history. As Prices notes, the trees rooted along the river offer a distinct connection to days and landscapes gone by, as well as to the people and possibilities yet to come.
© Twin Cities Public Television - 2018. All rights reserved.
Read Next